Tesla Model Y PPF Cost! (Everything You Should Know)
Last updated on April 18th, 2023 at 11:18 pm
Teslas are beautiful, sleek, and not to mention expensive. You have a new Tesla delivered from the shop, and it looks perfect, but with time and usage, it gets scratched from dirt, debris, snow, and even bird droppings. 
However, paint protection film protects your car from the elements, especially if you often don't keep it indoors.
PPF costs depend on which package you want and the shop. PPF can cost anything from $900-2,000 for a full front-end coverage to $4000-8000 for the full package. The condition of your car and the number of panels you want to cover also affect the cost of PPF. 
How Much Does It Cost To Put PPF On My Tesla Model Y?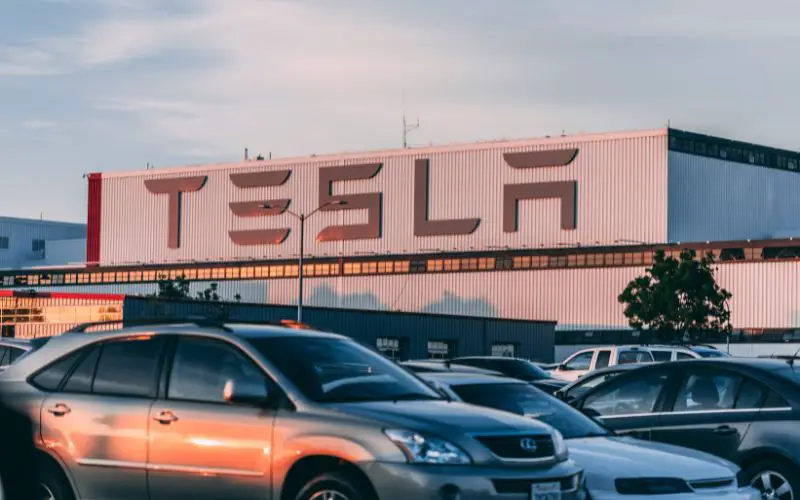 It will cost you anything from $900-$8000 to install PPF on your Tesla Model Y. 
The prices of PPF are not uniform, and they differ depending on the condition of your car, your location, and the parts of your vehicle you want to be covered. 
You can get full front PPF or full wrap. The full front PPF includes the front bumper, fenders, full hood, and car mirrors.
And with the full front, all the edges are fully covered. For the full wrap, the film covers each panel except inside the trunk and inside the door wrap. 
Some other packages cover only the exterior pieces, window trim, side mirrors, and back and front emblems.
The cost of PPF is different everywhere, and it's also different for the various packages. In some shops, the packages are flexible. The full front-end package usually costs between $900-$2000. 
Then, you can get more than the regular full front, but without wrapping the whole car, so you include the hood, the rear bumper baggage, the rest area, and rocker panels. 
That is usually quoted at $2,500-$3,700. Then finally the full car wrap, expectedly the full car wrap is the most expensive. 
The full PPF protects the entire exterior of your Tesla from rocks, debris, scratches, and other elements that may scratch your Tesla's paint. And it costs between $5,900-$8000. 
The table below will further break down the cost of PPF depending on the vehicle parts you want to be covered.
| PPF Type | Cost |
| --- | --- |
| Full PPF  | $5,900-$8000 |
| Full front | $2,000-$3,700 |
| Partial PPF | $2,500-$4000 |
Can I Install PPF Myself?
You can install PPF yourself with some skill, time, and patience. And you also have to be willing to follow instructions. 
As PPF installation is costly, installing PPF yourself is a great way to save money. 
Installing PPF may be time and money-consuming, but it is a very effective way to preserve the exterior of your vehicle for many years to come. 
The clear thermoplastic film holds onto the painted surface of the vehicle's exterior. And it protects your vehicle from ugly scratches, dents, watermarks, and so on.
So, if you have the skill, the time, and the materials, you can install PPF yourself; keep in mind that it is a very time-consuming process.
Additionally, you also need to know that installing PPF yourself may not be the best idea, especially if you don't know much about it, have never seen it installed firsthand, or don't have much time. 
You need to have the right materials, the right environment, and the instruction manual. 
Don't attempt to install PPF in your driveway or the parking space in your house. You need a more closed space so the film will bond flawlessly with the car. 
Professionals have enclosed spaces, which help the chemicals bond with the car; dust and dirt can ruin the process. 
So, you need a clean, enclosed space; otherwise, you will have dust and air all over the PPF, which will ruin the entire process.
Also, you need the correct tools. With those, you can get the best possible results.
It would be best if you also had the right techniques, such as cutting the PPF precisely before you apply it to your car. 
Do proper research before you go shopping for the kit. Also, the installation requires time and patience.
You can't get it done in one day, or even professionals take three or four days to get the job done. So, if you're an amateur, you need more time.
And if you're doing it during winter, it will take even longer as the paint will require more cure time. Also, while the installation is ongoing, don't drive your vehicle. 
Does Tesla Model Y Come With PPF?
Tesla is installing factory-fitted PPF and mud flaps on Model Y Teslas for customers in Canada and some states in the northern USA. 
However, the states in question are not specified. So, for now, only some Model Y Teslas have factory-fitted PPF, while others do not. 
Many customers feel that a factory-fitted PPF is necessary, especially for the Model Y, because of its poor paint quality. 
And with the Tesla's design, dirt and debris from the road ping off the vehicle's side panels, causing further damage. 
And the issue is worse for Tesla owners who live in cold climates and those who drive their cars in areas where the roads are not paved. 
That may be why Tesla installs factory PPF on Model Y Teslas for Canadian buyers. Tesla now offers a PPF kit in the shop at an extra fee with instructions on installing it. 
However, most Tesla cars still don't come with PPF, which is a problem, especially with the seriousness of the problem. 
And the new move by Tesla to install the PPF on some vehicles for Canadian consumers applies only to new owners. 
The company has not made a similar offer to those who bought theirs without the PPF.
Is PPF Recommended For Tesla Model Y?
PPF is recommended for Tesla Model Y. PPF is a strong, transparent, long-lasting thermoplastic polymer that keeps dirt, debris, and other stuff from hitting and damaging the car's paint. 
The car's design makes the front end, bumper, and other car parts susceptible to paint damage.
And the film covers minor scratches, tears, and other small imperfections with newly delivered vehicles. But with PPF, you can protect your car paint and reduce permanent damage. 
PPF also hides small imperfections in the vehicle's paint. And with PPF, the resale value of your vehicle can also increase.
The film can protect your car from sun damage, block UV rays, and prevent damage from rocks and flying debris, and the paint lasts for 5-10 years. 
With that, you are protecting your car's exterior from any damage.
Since Tesla's Model Y design exposes it to hitting rocks and flying debris, especially from the vehicle's bumper, you need additional protection to keep your vehicle clean. 
The paint protection film is the best you can do to protect the body of your Tesla Model Y., And it is highly recommended even by the manufacturers. Tesla sells Model Y PPF in its store at an additional cost.
Is A Tesla Model Y PPF Worth It?
Model Y PPF is a very good investment for a Tesla owner. In addition to keeping your paint job fresh and protecting the body of your car from scratches and damage, PPF increases the resale value of your Tesla.
So, PPF is worth it. If you got your Model Y and want to protect the coating from chips, scratches, and IV rays, PPF is the way to go. 
It may be expensive, but it looks better and lasts longer than all the other options on the market. Also, only PPF can protect the paint from toxins and lasts for at least ten years. 
So, even if you don't want to get PPF for the entire car, you can get it for the front bumper, mirrors, and bottom of the hood. 
Take your car to a very good shop that is good with installing PPF and get the essential areas covered, it looks good, and your car will thank you. 
Conclusion
Installing PPF on your Model Y Tesla is not cheap, but it is very important. PPF will cost you between $900-$7000 depending on the parts of your vehicle you want to be covered and your location. 
The most capital-intensive one is the full PPF which costs between $5700-$7000. But it is worth every dollar.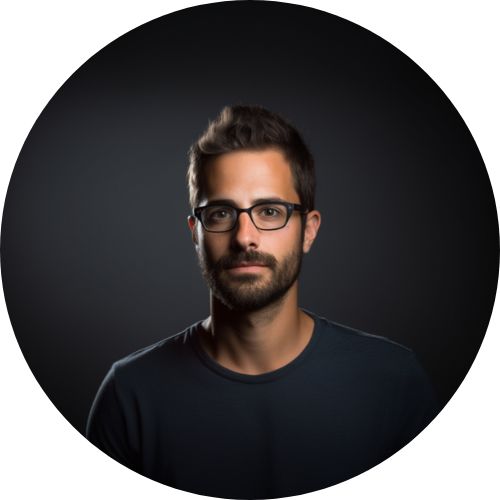 Hey, I'm Michael Davis, a 35-year-old with a degree and a love for cars and tech. Since I was a kid, cars have been my thing—so much that I even thought they ran on magic beans! Fast forward, and I've built Vehicle Army, your one-stop-shop for easy-to-understand car facts.