Tesla Recall: Everything You Should Know About It!
Tesla Motors recently has been hit with a major recall of some of its most popular models. That makes you wonder if it's all models or particular to one.
With this recall, people raised many questions about the company's safety standards and the potential consequences for owners of recalled vehicles.
Also, it leads to questions about the car's reliability. So it's essential to look at the situation from every angle to understand better the recall's implications and its meaning for Tesla. 
Over the years, Tesla has had to recall vehicles from customers due to various quality issues like brake risks, autopilot issues, etc. Recently, they've had to call for massive recalls of about 1.1 million vehicles in China. However, these recalls have put a dent in their name as they're making headlines for recalls, not groundbreaking technology.
In this article, we will look at the cause of these recalls, if it's for all the models, and if Tesla has recalled any recently. I'll also explain what to do if your Tesla gets recalled.
By the end, you'll know all about Tesla's recall, which models Tesla has recalled, what to invest in, and how to go about it.
Has Tesla Recalled Any Vehicle in Recent Times?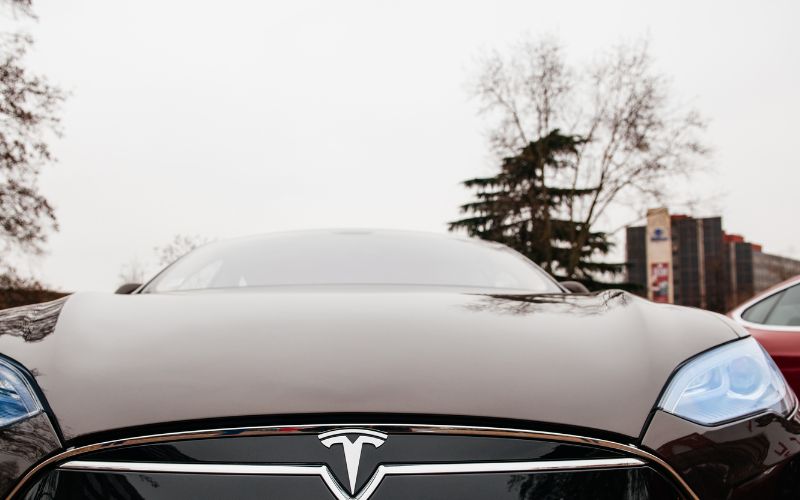 Yes, Tesla has recalled some of its vehicles in recent times. The electric car manufacturer has had to issue numerous recalls since its establishment. 
Although Tesla is known for its exceptional engineering and innovative technologies, it has defects, safety concerns, or malfunctions like any other vehicle. 
In such instances, Tesla initiates a recall to address the issue and ensure customer safety. 
The most recent recall will happen in May 2023. Tesla will recall over 1.1 million vehicles, including Model S, X, 3, and  China Model 3 and Y.
This recall was called in China, recalling the vehicles sold in the last 4 years due to a brake risk problem, potentially leading to collision and safety hazards. 
This recall addresses the issues raised and works on the vehicles to reduce the risks. 
They recalled about 363,000 vehicles in February because of their Full Self Driving feature. 
The recall was because this feature didn't pass the traffic safety laws' adherence test, which could pose a safety risk. You should know this isn't the first time Tesla has recalled its cars. 
Previously, Tesla recalled some of its Model S, X, Y, and 3 vehicles for various reasons, including faulty airbags, steering issues, and suspension problems.
However, Tesla has proactively addressed these concerns and recalled the affected vehicles. 
While recalls can be frustrating for owners, they are good because they ensure that Tesla resolves any issues and prevent accidents or injuries. 
Tesla has been proactive in issuing recalls and fixing problems with their cars as quickly as possible, which is a positive sign for consumers.
Despite these recalls, Tesla remains a leader in electric vehicle technology, with millions of satisfied customers worldwide. 
These recalls show that Tesla takes its commitment to customer safety seriously and is willing to take responsibility when things go wrong.
Why Do Tesla Cars Get Recalled?
Like any other car manufacturer, Tesla vehicles can have safety issues and defects that may lead to a recall. Also, they can issue a recall when they identify a potential vehicle problem. 
The most common reasons for Tesla recalls include software glitches, faulty charging equipment, defective battery systems, and issues with the suspension, brakes, or steering. 
It can also be minor issues like faulty window seals or door handles or more severe problems like battery-related issues or autopilot system defects. 
One major cause of Tesla recalls has been related to software issues. In some cases, these defects may lead to accidents or pose a risk to the driver and passenger safety.
Tesla has issued several software updates over the years to fix issues from minor bugs to more critical issues like unexpected acceleration or unresponsive touchscreens. 
While convenient, Tesla's reliance on over-the-air software updates has also contributed to some recalls in the past. 
The company may initiate a recall voluntarily, or regulators such as the National Highway Traffic Safety Administration mandate it.
They are responsible for overseeing vehicle safety in the US. Tesla will typically notify affected owners via mail or email when a recall is issued. 
In some cases, the company may also issue a press release to inform the public of the issue and its steps to address it. 
Tesla advises owners to contact their nearest service center as soon as possible to schedule an appointment to repair their vehicles.
You should note that not all recalls involve safety concerns, but even minor issues can affect the performance and longevity of your vehicle. 
It's essential to address any recalls promptly to ensure the safety and reliability of your Tesla. 
Tesla's commitment to innovation and technological advancements means continually pushing boundaries and making strides toward sustainable mobility. 
However, this also means occasional recalls are a part of the process. As a responsible Tesla owner, you must remain vigilant and responsive to ensure your vehicle's safety.
Have All Models of Tesla Been Recalled?
Yes, Tesla has called for a recall of some or all their models over the years. 
The most recent recall was announced on the 11th of May, 2023 affecting over 1.1 million vehicles in Model S, X, Y, and 3. 
Also, before this recent recall, there have been others ranging from one model to all.
The table below shows the year, models, and causes of some recalls.
| Year & Model | No of Recalls | Cause of Recall |
| --- | --- | --- |
| 2019-2023 (Model S, X, 3, & China Model 3 and Y). | Over 1.1 million | Brake issues. |
| 2022-2023 Model Y | 3,470 | Loose seat frame bolt |
| 2016-2023 Model S, X2017-2023 Model 32020-2023 Model Y | 362,758 | FSD Beta Software issues |
| 2021-2023 Model X | 29,348 | Issues with the restraint control module calibration. |
| 2017-2021 Model S, X | 40,168 | Power steering problem. |
| 2017-2022 Model 3 | 24,064 | Incorrectly reassembled seatbelt anchor. |
| 2021-2022 Model S, X2017-2022 Model 32020-2022 Model Y | 1,096,762 | Power window issue. |
| 2018-2022 Model 3 | 48,184 | Speed display issue. |
| 2021-2022 Model X | 7,289 | Airbag deployment issues. |
Suppose you need to check whether a recall has affected your vehicle. 
You can check on the NHTSA website or by contacting your local Tesla service center.
Which Tesla Has Been Recalled the Most?
Tesla has faced recalls for various models in recent years. According to research conducted by iSeeCars, the most recalled Tesla model so far is the Model Y, followed by Model 3, X, and S.
They collate their data with the total number of recalls in 30 years, giving this result. Tesla's generally have a high recall value, with the Model Y taking the lead.
However, it's important to note that these recalls are a small fraction of the total number of cars Tesla has sold. Tesla has a good record for addressing issues promptly. 
Nonetheless, if you own a Tesla, staying informed about any recall notices that might apply to your vehicle is always wise.
Three Biggest Tesla Recalls
Tesla has had to recall their vehicles for many reasons. 
However, here are the biggest batches of vehicles recalled for one problem or another.
#1. Recall Over Brake Issues
On the 11th of May, 2023, Tesla announced a recall of vehicles made in China from 2019-2023 on Models S, X, and 3 and China Model Y and 3. 
This recall will occur on the 29th of the month and to recall over 1.1 million cars. The recall is because of brake issues, as it doesn't meet the regulatory body standard.
If you mistakenly step on the accelerator pedal for a long time, the possibility of getting into a collision is high. Hence, the need for the recall to address this issue.
#2. Recall Over Power Window
Tesla had to do recalls for many vehicles over the power window. They called for a recall of 1,096,762 cars on all the different Tesla models from 2017-2022. 
When obstructed, the window might not respond appropriately and fail the regulatory test. So, it was called for a recall as it might injure the driver if closed excessively.
#3. Pedestrian Warning System Recall
Here is another reason Tesla called lots of vehicles for recalls, about 594,717. These issues are common to all Tesla models from 2017-2022.
So when you're driving your car and playing music through the speaker, you cannot hear the pedestrian warning, which is a safety risk.
What If My Tesla Car Gets Recalled?
If your Tesla car gets recalled, the first step is to check the official notice issued by Tesla.
The notice will provide information on the reason for the recall and the steps you need to take to fix your car.
Typically, the notice will provide a date by which you need to bring your car in for repairs. You must comply with this date and have your car fixed immediately. 
Ignoring a recall notice can lead to serious safety risks for you and other drivers on the road. Most times, the fixes are over-the-air software updates.
If OTA software cannot fix the issue, you must take it to a Tesla service center or an authorized repair facility. 
Tesla will cover the cost of all repairs related to the recall, so you do not need to worry about any out-of-pocket expenses.
It is important to note that recalls are not uncommon in the automotive industry, and Tesla is no exception. 
However, how Tesla handles recalls sets it apart from other car manufacturers. 
Tesla takes recalls seriously and proactively addresses safety concerns, ensuring customers can drive their cars confidently and safely.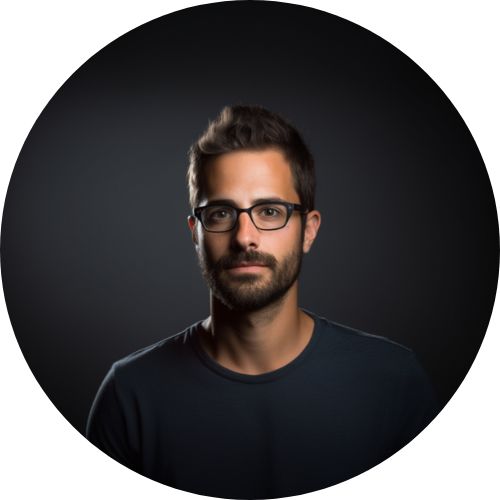 Hey, I'm Michael Davis, a 35-year-old with a degree and a love for cars and tech. Since I was a kid, cars have been my thing—so much that I even thought they ran on magic beans! Fast forward, and I've built Vehicle Army, your one-stop-shop for easy-to-understand car facts.