Tesla App Not Connecting To Car! (Possible Causes & Fixes)
Last updated on April 18th, 2023 at 11:16 pm
Driving is a part of our everyday lives. At some point in your life, it may become necessary to own a car. 
Tesla is a leading company that produces and sells Model Y Teslas, Model X Teslas, and other roadside vehicles.
The Tesla app communicates directly with your Tesla vehicle and power walls, irrespective of the time and location. But what if the app does not connect to your car?
Your Tesla app is not connecting to your car because the app may have a few glitches. For example, the app may not run efficiently in the background, your cellular data connection needs to be stronger, or the app may need an update. On discovering the issue, there are some steps you can take to resolve it immediately. 
Are you having issues connecting your Tesla app to your car? In this article, I will show you the various causes of the issue and how you can resolve it.
By the end of this article, you will be able to have a hitch-free drive with your Tesla app and car.
Why Is The Tesla App Not Connecting To My Car?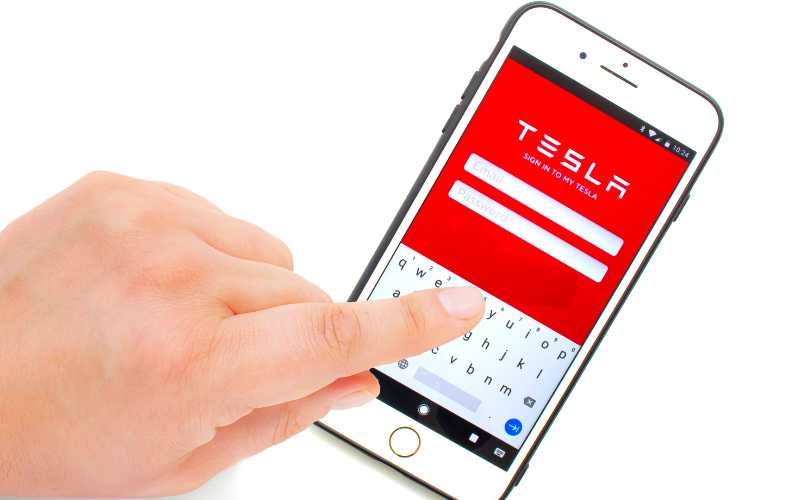 Your Tesla app not connecting to your car only means that the app has developed a glitch. Many Tesla users note that the problem occurs more frequently than you can imagine.
Imagine losing out on all the amazing features of being able to lock and unlock your car, start it, summon it (where applicable), and do a host of other things with it.
Sometimes, however, you may experience a glitch where the phone fails to connect to your vehicle.
Your Tesla app is not connecting to your car for one or more of the following reasons: 
#1. When the Tesla App is Not Running in the Background
Your Tesla app should always be running in the background. However, at times, a glitch might prevent it from running properly. 
When this happens, you will lose your connection to your car. The connection between your car and your Tesla app is achieved via Bluetooth.
However, this connection can only function if your car and the Tesla app consistently communicate.
To avoid a glitch, ensure other Bluetooth devices are not within the proximity of your Tesla app. 
The other devices could sometimes cause interference, leading to immediate disconnection.
To resolve this issue, locate your Tesla app and open it. Your connection will be re-established. 
However, if the connection is not re-established,  reboot your phone, and you will rectify the problem. 
#2. When Your Tesla App Needs an Update
Each application in our devices needs an update once in a while. Unfortunately, your Tesla app is not an exception.
If your Tesla app becomes outdated, it will be increasingly more work for the app to connect to your car. However, you can resolve this issue by updating your app.
To do this, go to your Google Play Store or Apple Store and click on the 'update' icon, and you are good to go. 
Note that it is necessary to heed notifications to update your app. It would be best if you did this to avoid possible future disconnections and accidents.
#3. Your Tesla App Has Logged You Out
Sometimes, a glitch could cause the Tesla app to automatically log you out of your account. When this happens, you don't need to fret.
To gain access to your Tesla app again, log in to your Tesla account, providing the needed details, and your connection will be restored.
If you cannot log back into your account, refresh the app and try again. If the problem persists, turn off your phone. You will need to restart the phone after a few minutes. 
#4. When Your Smartphone Settings are not Set up Properly
When your Tesla app permissions are not enabled properly, there will be a problem between your connection and your phone.
Do well to consult to your Tesla website to see which settings or permission applies to your smartphone.
If you need help understanding the instructions on the Tesla website, then ensure you contact a licensed technician or the Telsa customer support line.
#5. When Your Phone is in Your Back Pocket 
One of the amazing features of the Tesla app is the ability to lock and unlock your car.
When you set your phone as your key, your car will unlock as soon as the car detects your phone. 
Your car can only detect your phone when you in close proximity to the car. 
However, there are instances where the feature doesn't function. At times, the feature doesn't work because your phone is in your back pocket.
Therefore, always ensure you are holding the phone in your hand as you approach the car.
#6. When Your Internet Connection is Poor
Using your Tesla app requires the usage of Wi-Fi or mobile data. Once you lose connection to your data flow, your Tesla app will disconnect from your car.
If you cannot maintain an Internet connection on your phone for a minimum of an hour, I recommend you resort to manual driving instead.
Here are some differences between Wi-Fi and cellular data connection to enable you to decide on the best option:
| Wi-Fi | Cellular Data  |
| --- | --- |
| Wi-Fi has a limited range, depending on the range of your router. | Cellular data is quite unlimited in its range. |
| In many instances, Wi-Fi speed is much slower than cellular data. | Cellular data is considerably faster than Wi-Fi. |
| Using Wi-Fi does not cause much strain on your phone battery.  | Using cellular data causes strain on your phone battery, and you are likely to lose more power. |
How Do I Reconnect My Tesla App To My Car?
If your Tesla app disconnects from your car, you don't need to fret. It is relatively easy to establish the connection again.
Below are a few steps on how to reconnect your Tesla app to your car with ease:
First, log in to your Tesla app by inputting your Tesla account details.
Grant access to your vehicle by clicking on the 'Controls' icon.
Click on the 'Safety' icon.
Click on the  'Allow Mobile Access.'
Access your Bluetooth settings. 
Turn on your Bluetooth signal.
How Do I Link My Tesla Account To My Car?
Linking your car to your Tesla account depends on the circumstances behind the purchase of your vehicle.
For instance, if you purchased your vehicle directly from Tesla, it will automatically be added to your Tesla app.
However, if the vehicle wasn't purchased directly from Tesla, you could ask the previous owner for a transfer of ownership to you. You can do this using the Tesla app.
Once this is done, you can disable the access to the previous owner by tapping 'Security' and disabling 'Allow Mobile Accessible' on the vehicle touchscreen.
If you purchased your vehicle through a third party, you would need to claim ownership of the vehicle. 
To claim ownership of a vehicle, make sure you have access to Wi-Fi and the vehicle. Alternatively, you can use cellular data for this process.
Follow these steps:
Start your Tesla app.
Click on the profile icon in your screen's top-right corner.
Tap 'Add/Remove Products.'
Under 'Add,' tap 'Vehicle.'
Follow the next procedures.
You will be asked to input your vehicle identification number (VIN). You will also be asked to submit your personal information to claim your vehicle's ownership.
When you transfer car ownership to a new owner, an email will be sent to both of you for confirmation once the process is complete. 
Note that completion of the process may take three to five business days.
Note that you need to update your Tesla app before attempting to link your app to your car. If your app is outdated, you may be unable to complete the process. 
Also, I strongly recommend purchasing your Tesla car directly from Tesla. 
How Long Does It Take For The Tesla App To Start Working?
You can access your car and the Tesla app within two days after delivery (if your vehicle is directly from Tesla). 
You must be patient because it usually takes two days for the Tesla car sellers to e-sign and verify the delivery declaration.
Once you have claimed ownership of your car, it will take three to five days before your vehicle gets linked to your Tesla app.
Before you can complete this verification, you will need to submit your personal information and your vehicle identification number (VIN),
FAQs
What Can You Control With the Tesla App?
Your Tesla Mobile App allows you to control the lock function of your car and the drive mode of your car. The app also allows you to view your car's range. 
Can Two or More People Use the Same Tesla App?
Yes, the Tesla app grants you permission to add or remove additional drivers who may want to use your car. This is basically for those that share the same car with their spouse.
Can the Tesla App Track Your Car?
Yes, the Tesla app can track your car. You can track your car using the Telsa Mobile App because the app communicates with the GPS chip inside your car.
Can Tesla App Control Two Cars?
Although two drivers can be added to a Tesla account, one Tesla App can not control two cars.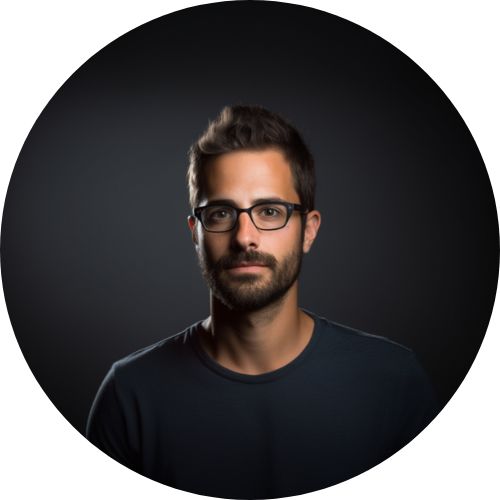 Hey, I'm Michael Davis, a 35-year-old with a degree and a love for cars and tech. Since I was a kid, cars have been my thing—so much that I even thought they ran on magic beans! Fast forward, and I've built Vehicle Army, your one-stop-shop for easy-to-understand car facts.