Tesla Software Update Required Schedule Service! (Must Read)
Last updated on September 12th, 2023 at 03:04 am
If you're a Tesla owner, then you're not a stranger to the frequent notifications about software updates on your Tesla app.
As a Tesla driver, you can check for software updates on your control's touchscreen when there's a new update.
With the regular major or minor updates, you must wonder what they are for. So here's why your Tesla displays "software updates required, scheduled service."
Suppose you continually get the "Software update required schedule service" even after successfully updating the software. Check your Wi-Fi connection, try the installation again, or do a soft reset using the Tesla app. Contact or schedule service with Tesla using the app if you still have issues. Tesla continuously adds new features by wirelessly updating the software on your car.
This article will guide you on what happens when your Tesla has new updates and other important information you'll need regarding Tesla software updates.  
Why Does Tesla Warn That "Software Update Required, Schedule Service."?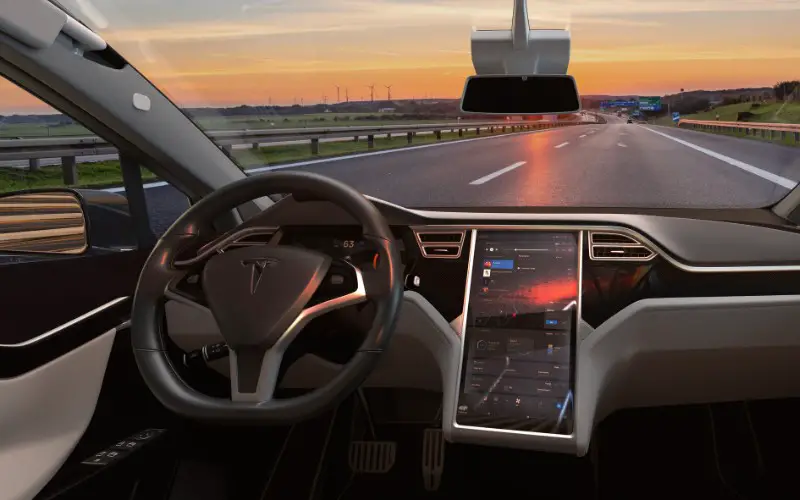 The software updates for Tesla cars are frequently updated over Wi-Fi to improve and add new capabilities. 
Opening the "Software" tab on the display screen will allow you to look for new software upgrades. 
You'll be alerted when a new upgrade is accessible and given the choice of installing it right away or scheduling it for later on the center screen display. 
The Tesla app has a feature that lets you check for new updates. A section labeled "Software Update" will appear on the app's home page if an upgrade is ready.
Pair your car with a Wi-Fi connection to guarantee the delivery of the fastest and most precise software update. 
By selecting "Controls" > "Software" > "Software Update Preferences," you can modify the preferences for software updates. The options are "STANDARD" or "ADVANCED." 
Choose "ADVANCED" if you want to get a notification immediately your vehicle's setup and region are ready for software updates. 
Software updates from 2019.16 and above are required to access this functionality. 
You can download software upgrades and modify your software upgrade preferences by following the step-by-step instructions in your owner's handbook.
On your vehicle's touchscreen, select "Controls" > "Service" > "Owner's Manual" to access the most recent information that has a modification to your car. 
Counting on the features you selected, the car's configuration, the "Market region," and the " Software version," the information is unique to your vehicle. 
Launch it using one of the methods below when it becomes available.
To open the schedule pane, tap the yellow clock icon. The software update will be available for scheduling or immediate installation. 
The yellow clock symbol will become white while the update runs once you schedule a time for installation.
You can adjust the update time at any point before it happens by tapping the clock symbol.
To see if your vehicle has a software update available, tap "Controls" > "Software." To access the scheduling window, touch "Update available" if it's accessible.
Launch updates via the Tesla app.
A green icon will display on your touchscreen as the download process begins. 
A software update is available, but your car isn't connected to Wi-Fi if your touchscreen displays a yellow download icon.
There are two phases to software updates. They are as follows:
#1. Installation Phase
The downloaded software update installs on your vehicle during the installation. For your safety, you shouldn't drive while the installation is taking place. 
Additionally, your car won't start charging even if it's plugged into a charger until the installation finishes.
#2. Download Phase
The new update is ready for installation on your car during the download phase when it updates over the air. While downloading an update, Wi-Fi must be active.
It can take many hours to update some software. Also, it is necessary to park the car while the software updates.
Keep Wi-Fi active and connected whenever feasible to guarantee quick delivery of software updates.
Unlike phone software upgrades, which frequently require the phone to charge for completion, Tesla software updates differ. 
"Release notes," or a summary of the improvements and changes made by the software update, are sent to Tesla owners via email and viewable on the app.
Regular software upgrades for your Tesla are crucial to maintaining the vehicle in top condition while safeguarding your investment.
How Often Do You Have to Update Tesla Software?
Tesla issues software updates commonly every four weeks. However, not all vehicles will get similar updates at once. 
It'll notify you when an update is available by displaying a notification on your Tesla's touchscreen and the Tesla app. 
Tap "Controls" > "Software" on your touchscreen to check for vehicle updates. The memo "Checking for updates" will be on your vehicle's dashboard. 
The touch screen will display, "Your car software is up to date," if there are no pending software updates. 
The touch screen will display "Update available" if a software update is available. A yellow download icon will also be visible on the touchscreen at the top of the screen.
Most Tesla vehicles connect to Wi-Fi to download new software upgrades. Every 30 to 60 days, on average, Tesla cars receive an over-the-air upgrade. 
For new software upgrade installation, Wi-Fi access is necessary. Also, there are step-by-step instructions on connecting your car to Wi-Fi in your owner's manual. 
Your vehicle must have a reliable Wi-Fi connection with at least three bars to help guarantee a rapid, trouble-free download experience. 
If there are less than three bars on your connection, you'll need to park the car closer to the Wi-Fi provider or postpone downloading an update until you have a stronger connection.
Contact your internet service provider if you need assistance with your Wi-Fi. 
You can follow these procedures if your software update installation isn't correct or if your touchscreen or car becomes unresponsive after an upgrade:
Firstly, check your software update's status.
Then, try to reset the touchscreen if the update has been running for more than three hours and you still don't see a "Software Update Complete" notification on the Tesla app.
Hold the two steering wheel scroll buttons down for about 20 seconds to restart the touchscreen. The 'Tesla 'T' should then appear.
Tap "Software" on the touchscreen to verify your car's current software version. Tesla app allows you to view the version you currently have. 
Your VIN and your current software version will be on the central page.  Additionally, you cannot return to the prior software version on your car.
While the update procedure is generally similar, each automaker has different components that can receive updates.
Understanding FOTA updates and SOTA updates, there's a significant difference between over-the-air updates in the table below.
| FOTA | SOTA |
| --- | --- |
| Firmware updates | Software updates |
| It uses many cases and applications | Many use cases don't apply to SOTA |
How Do You Force a Tesla to Check for Software Updates?
Follow these instructions to force a software update to get the recent update release. Only Tesla vehicles with an internet connection can force a firmware update.
To force a software update on your Tesla car, follow these steps:
To modify your options for software updates, tap the Software tab.
You will get a report when the vehicle software needs to be updated correctly.
To get the "Tesla T" icon to appear on the touch screen, make sure you press down the two scroll wheel buttons on the steering wheel for 20 seconds. By holding down the two upper steering wheel buttons for 20 seconds, you can reset the Cluster.
How Long Does It Take for the Software to Update on Tesla?
Some Tesla vehicles' software updates might take anywhere from 30 minutes to three hours to complete. 
Additionally, your software updates must be in Park mode if you own a Model 3.
How Much Does It Cost to Update Tesla Software?
Updates to the Tesla software are free. Also, as a Tesla owner, you receive an eight-year powertrain warranty because the car runs on software. 
If future technologies are compatible with your Tesla vehicle, you are guaranteed eight years of free updates. 
However, Tesla drivers can purchase additional features that are not part of the free bundle. 
For instance, Tesla currently offers Full Self-Driving Capability facilities as a software option. The cost is $10,000, but it's also accessible for a $199 monthly fee.
FAQs 
#1. What Are Over-the-air Software Updates?
Over-the-air software updates provide new capabilities and features to your car, gradually making it safer and more capable.
#2. Will My Tesla Charge While Installing New Software?
When installing any over-the-air update, your car won't charge.
#3. Can You Cancel or Reset a Software Update?
You cannot stop any software updates after the installation has begun.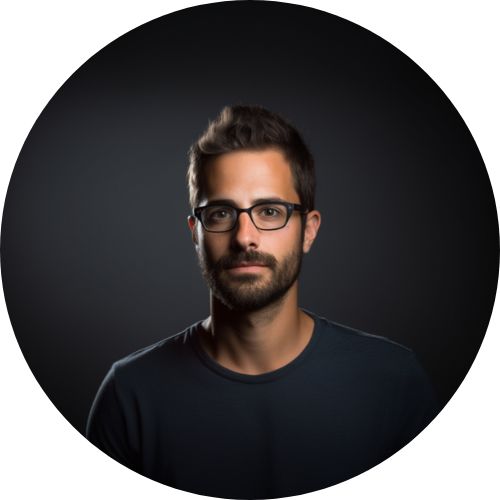 Hey, I'm Michael Davis, a 35-year-old with a degree and a love for cars and tech. Since I was a kid, cars have been my thing—so much that I even thought they ran on magic beans! Fast forward, and I've built Vehicle Army, your one-stop-shop for easy-to-understand car facts.