7 Best Bug Remover For Tesla!
Last updated on September 12th, 2023 at 03:03 am
Dealing with bug splatter on your Tesla can be frustrating and could cause damage if not fixed on time.
Bug splatters are typical, especially if you love road trips, so you must learn how to handle them appropriately.
While a simple wash will remove dirt and other stains, one needs a bug remover to eliminate bugs from a Tesla. But how do you know the best bud remover for your Tesla?
A Tesla bug remover is a specially formulated substance used to loosen up and break down bug molecules without causing harm to the Tesla's body. Instead, they act simply by wrecking the chemical bonds between the gummy substances, allowing easy cleaning. Bug removers are safe on paints, glass, plastics, and metals.
This article lists the seven best bug removers for a Tesla. By the end, you will be able to know the best way to deal with bug splatters and maintain the appearance of your Tesla.
Seven Best Bug Removers for a Tesla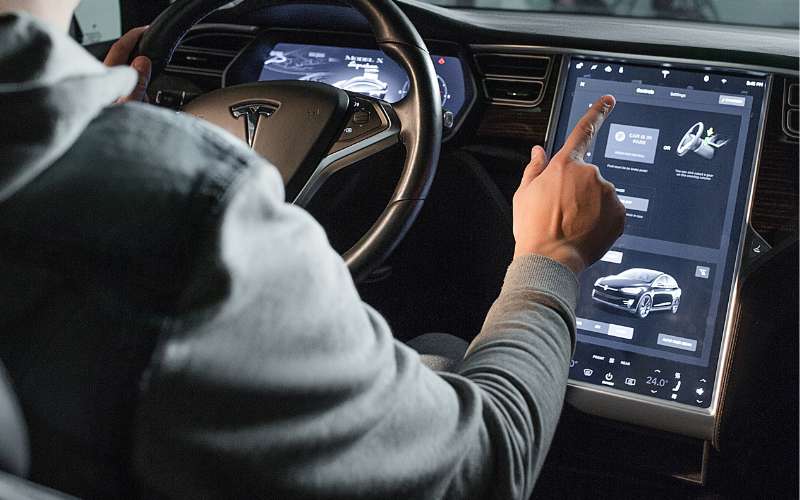 Bug splatter can be challenging to remove from your Tesla when left unattended for an extended period.
And due to the acidic substances released by the buds, you risk damaging your car's paint and causing even more permanent damage to your vehicle.
That is why you need the best bug remover to keep your Tesla in clean shape whenever you have a bug splatter experience.
The good news is that plenty of bug removers can solve the problem. But with so many options, how do you choose the right one for your car?
Here are a few tips to help you pick the best bug remover for your Tesla
First, choose a remover specifically designed for cars.
Next, ensure the remover is safe on plastic and car surfaces.
Also, check to see if the remover is ammonia-free. Ammonia can damage plastic and vinyl surfaces.
Finally, always choose a remover that is easy to use and doesn't require scrubbing.
Check to see if you can use the bug remover on both wet and dry, giving you more flexibility and ensuring you can clear away all types of bugs from your car. 
When it comes to keeping your Tesla clean, you must be willing to go the extra mile if need be, and these seven bug removers will take care of any pesky insect extras that have hitched a ride on your car.
#1. Turtle Wax Bug and Tar Remover
The product comprises everything you need to get rid of grime and bugs from your Tesla, and it will leave it with a shiny and streak-free finish. 
The turtle wax bug remover is also equipped with a microfiber fabric that will help clean and polish your Tesla by restoring the shine without causing any corrosive damage to the paint. 
The bug remover gel mixture can grip any texture and wipe out any sediment making it easy to work with.
#1. What We Like
It's simply a spray-and-wipe bug remover.
It's economical and available in stores.
It includes a microfiber material and easily restores gloss sparkle.  
#2. What we Don't Like
You will need some elbow grease with tougher tints.
#2. Shine Armor Bug Off Bug and Tar Remover
The product removes bugs and other tints from a car better than any usual cleanser. Shine and armor bug remover absorbs and eliminates bugs by loosening and softening the grime. 
If you intend to give your car a maximum wash, you can use the shine armor bug remover as a pre-treatment product. The good thing is it gives a great shine in a short time frame.
#1. What We Like
It's safe to use on paints.
You can also apply the product on vinyl and glass.
The product is streak-free. 
#2. What we Don't Like 
It needs very high-strength spraying.
#3. Nexgen Bug and Tar Remover
Nexgen bug remover is one of the best bug removers available due to its unique formula. 
While other bug removers deal with the surfaces of your car, Nexgen bug remover runs deep, softens, and loosens stains.
With the Nexgen bug remover, you do not need a separate wash; because of its concentration, you can add the product to your regular auto-washing foam.
#1. What We Like 
You don't need scrubbing. 
It has an excellent concentrated mixture.
It promptly melts away saps and stiffened stains. 
#2. What We Don't Like
You can not use the product on glass.
#4. Adam's Bug Remover
The product is perfect for dissolving and wiping out bugs from any surface. Explicitly designed for bugs and contains several solvents that ease the breakdown of grime. 
Adam's bug remover possesses a high-sudsing mixture and is water-based.
#1. What We Like
It is inexpensive.
It's safe on glass and paint surfaces.
You can use the product during a wash or dry process. 
#2. What we Don't Like
You will have to purchase a Tar formula separately.
#5. Lifter-1 Bug and Tar Removers
The bug remover contains a citrus formula and safely eliminates bug splatter and saps from car surfaces. 
Once you apply the product, allow it to stay for about 30 seconds, then rub off the stains with a microfiber cloth and clean water.
 It works well on even hardened stains. To buy the lifter-1 bug and tar remover, click below.
#1. What We Like 
It's fantastic for glue debris.
It has a no-kerosene formulation.
It has a remarkable citrus-based mixture.
#2. What we Don't Like 
Dried-on grime will require extra soaking and cleaning.  
#6. Chemical Guys Bug and Tar Heavy Duty Car Wash
It ranks as one of the best bug removers available and offers many options for consumers. In addition, you can get the product in several quantities depending on your needs.
The product is unique in that you can use it as a pre-wash treatment or dampen and use it as a stain remover.
The bug remover is safe and also protects against long-term paint destruction. You can order the product by clicking the buy now button.
#1. What We Like 
It comes in a variety of sizes.
It has professional rating potency.
It's easy to apply and yields great results.
#2. What we Don't Like
The orange dye of the product can stain your clothes and cleaning towels. 
#7. Sea Foam Bugs-B-Gone Cleaner
Sea Foam Bugs-B-Gone Cleaner is another bug remover to consider. It contains chemicals that help neutralize acidic bug residues. 
It needs water for activation, and you can consider it for pre-treatment use before you wash your Tesla.
#1. What We Like
It's safe on mirrors, metals, and wheels of your Tesla.
It cleans hardened bugs without additional effort.
It's quick and effective with no film.
#2. What we Don't Like
It requires a spray of water.
While overall, if used correctly, bug removers can be a great way of removing bugs from a Tesla, they have some negatives too.
And it would help to know the advantages and disadvantages of using a bug remover on your Tesla.
The table below contains some of the advantages and disadvantages.
| Advantages  | Disadvantages  |
| --- | --- |
| There are effective at removing stubborn bugs and debris from your car's paintwork. | Some contain harsh chemicals that can damage your car's paintwork. |
| Bug removers are cheap and easy to find in stores. | Using bug removers can be laborious and time-consuming. |
| With bug removers, you can always go on your road trips and be sure of getting rid of bug splatters. | Some require high pressure and heavy scrubbing.  |
FAQs
Will Vinegar Remove Bugs From My Tesla?
A well-saturated solution of vinegar works well in removing bugs from your car. However, it would always help to use recommended bug removers to avoid causing damage to your vehicle.
How Can I Prevent Bugs and Tar From Sticking to My Paint?
First, you must maintain adequate driving speed and wash your car regularly. Also, you can use a ceramic coating or other sealants to curb bugs from gluing to your paint.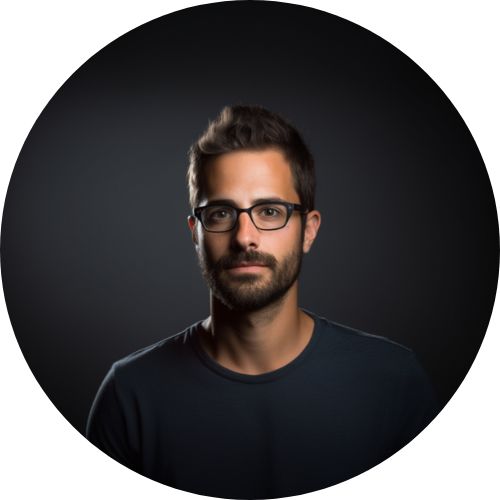 Hey, I'm Michael Davis, a 35-year-old with a degree and a love for cars and tech. Since I was a kid, cars have been my thing—so much that I even thought they ran on magic beans! Fast forward, and I've built Vehicle Army, your one-stop-shop for easy-to-understand car facts.