2 Ways To Force Tesla Update! (Read This First)
Last updated on September 12th, 2023 at 03:04 am
One of the most amazing things about owning a Tesla is that they receive regular, over-the-air software updates that add newer features to the vehicle and improve existing ones. 
Tesla churns out these updates on a rolling basis. Sometimes you might want to force or fast-track an update, especially when it's being delayed from Tesla's end. 
This article provides a detailed step-by-step guide on how to force a Tesla update.
Switch off your WiFi, then turn it back on. Your network service will pop up; click forget. Switch the WiFi off again. Turn it back on and reconnect to your Network service using your password. Hold down the two scrolling buttons on the steering wheel for 20 seconds. This action will trigger an update search that'll download into your Tesla.
How Do You Force a Tesla Update?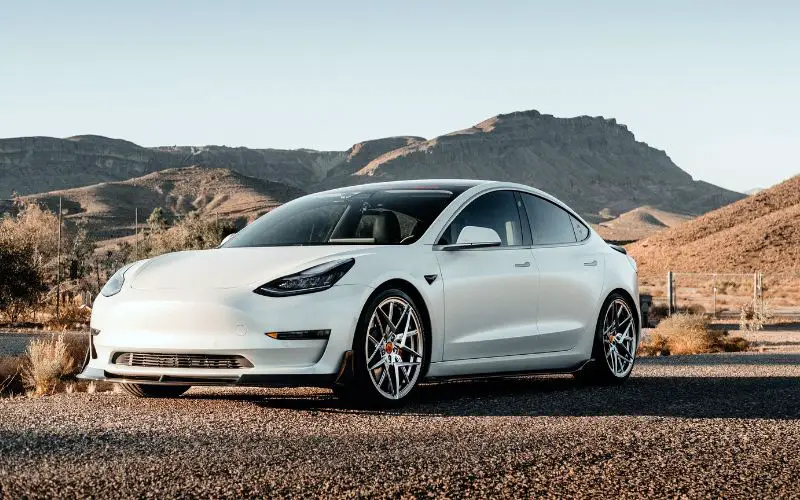 Forcing a Tesla update varies from car to car. A procedure might work on model 3 but may not work on model X. 
Also, it could be that Tesla is still running Quality assurance tests on your vehicle's software updates.
Hence why you haven't gotten an update alert yet, but a few other Tesla owners may have gotten it. 
Notwithstanding, below are two procedures you can try out that may successfully trigger a software update on your Tesla:
Procedure 1
Move to WiFi settings and turn it back on.
You will notice your network service display pop up by the side. Usually, this would be the network that was already in use. 
If you use more than one network service, select the most reliable one.
 After selecting the network service, click "forget."
Locate the wireless network service again, input your password and reconnect to the router.
If, for some reason, the network service is having issues connecting to your server, then there might be something wrong with the router. 
In cases like these, it is best to reset the router and then try reconnecting again.
Once the network service is back online, and you are connected, the next step is to hold down the two scrolling buttons on the steering wheel for 20 seconds.
The car will go into a soft reset.
Once it is back online, immediately locate your car settings and scroll down to "Software."
Your vehicle will immediately start searching for recent software updates.
If any is found, you can then install it into the vehicle.
Usually, if the search ends without turning up any updates, it could mean there are no recent updates available at the moment.
Procedure 2
Click on "Car Settings" and scroll down to "Software."
A display text that reads "Software Update Preferences" will appear.
Click on the "Standard" and "Advanced" icons intermittently until it triggers a software update search.
If this procedure doesn't work, try soft resetting the car and trying again.
Tesla vehicles are unique among other electric vehicle brands because they can enact software over-the-air updates (SOTA) and  Firmware over-the-air updates. 
Not many electric vehicles can boast of this feat. Not even all Tesla models have both SOTA and FOTA. 
Although Tesla pioneered over-the-air updates, a few new Electric Vehicle manufacturers have begun to incorporate the technology into their cars.
Below are electric vehicle brands that feature SOTA and FOTA:
| Car Brand | SOTA | FOTA |
| --- | --- | --- |
| Tesla | Yes | Yes (for some models) |
| BMW | Yes (for some models) | No |
| General Motors | Yes | No |
| Li Auto | Yes | No |
| Karma Automotive | Yes | No |
| NIO | Yes | Yes |
How Long Does a Tesla Software Update Take?
A complete Tesla software update can take between 30 minutes to 2 hours, depending on the speed and stability of the WiFi and the size of the software file. 
Your Tesla must first connect to WiFi to receive software updates. Two major phases during a software update are broken down into the Download and Installation phases. 
#1. Download Phase
The download phase involves downloading the software update into the car.
A stable and fast network service is vital during this phase because it can halt the download if the network is spotty. 
Once the software update is completely downloaded, it will store in the car system and is fully ready for the next phase. 
#2. Installation Phase
First, put the car in park before attempting the installation phase. Do not drive your Tesla while installing the software update. 
Take this safety measure very seriously. Once the update downloads, completely activate the installation process by following these few steps:
Locate "Controls" from the menu on the screen.
Scroll and tap on "Software." 
Click on the already downloaded software update and commence installation.
The installation phase will take an hour or an hour and a half. You can also install a downloaded software update through your phone from the Tesla app. 
So if you're too busy during the day, your update can still install without you being present.
If you have trouble downloading or installing updated software, you can contact Tesla's customer support for help.
Can I Drive My Tesla While Updating Software?
No, you should not drive your Tesla while updating software. You risk the entire car malfunctioning if you drive while updating software.
It is best to park your car during the entire update process. If you are having trouble updating your software or your screen freezes after an update, go through your car system and verify the software update status. 
If the update seems frozen and has been updating for a long time, try rebooting the system. 
Hold down the two scrolling buttons on the steering wheel until the Tesla's logo "T" appears on the screen. 
Also, your Tesla will not charge while updating your software. It will only begin charging after the software is fully updated. 
How Do You Reset a Tesla?
There are two different resetting methods you can use on Tesla vehicles. 
A soft reboot resets only the software components of the vehicle, while a Hard reboot involves disconnecting the car's battery. 
Therefore cutting off the power supply to the onboard computer system so they can discharge.
Below is a step-by-step guide on how to do both resetting methods:
#1. Soft Reboot
Press and hold down the scrolling buttons on the Tesla steering wheel and wait until the screen turns dark before releasing your hold.
After a while, the blank screen displays Tesla's "T" logo. It signifies the reset is complete.
#2. Hard Reboot
Switch off the climate control system on your Tesla
Open the vehicle's boot and disconnect the negative circuit. Ensure it doesn't touch the post
Disconnect the first responder loop
Reconnect the battery's negative circuit
Reconnect the first responder loop
Another tier of the Soft reboot resets the software in the entire vehicle. The steps for this process are as follows:
#3. Full Vehicle Soft Reboot
Select "Safety and Security
Leave the vehicle for at least 5 minutes.
Conclusion
A fast and reliable network service is crucial when downloading a software update. 
If you are having trouble with your network service, try resetting your router or bringing it closer to your location. 
Remember not to drive your Tesla while updating its software. Doing this can cause the vehicle to malfunction while en route.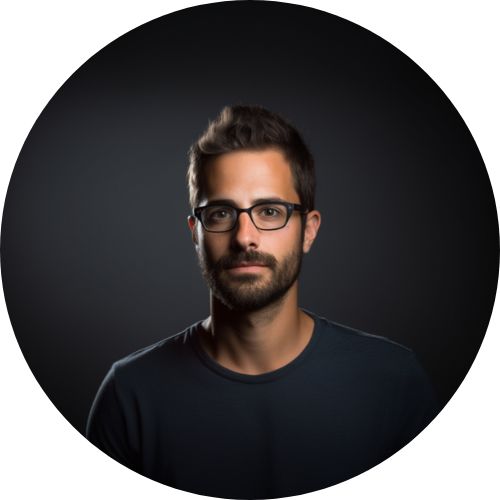 Hey, I'm Michael Davis, a 35-year-old with a degree and a love for cars and tech. Since I was a kid, cars have been my thing—so much that I even thought they ran on magic beans! Fast forward, and I've built Vehicle Army, your one-stop-shop for easy-to-understand car facts.