The 7 Best Tesla Tire Repair Kits!
Last updated on September 12th, 2023 at 03:04 am
Tire Repair kits are a must-have for all drivers, especially if you drive your Tesla daily. 
There are scores of repair kits you can find online, but choosing the right one is a hassle due to the numerous options available.
If you're curious about which repair kit to choose, don't worry. You're at the right place because I've compiled a list of 7 Best Tire Repair kits for you. 
The 7 Best Tire Repair Kits available on Amazon are; Autotown Tire Repair Kit, Boulder Heavy Duty Repair Kit, CK Auto Tire Repair Kit, TECCPO Tire Repair Kit, ORCISH Tire Repair Kit, BETOOLL Tire Repair Kit, and Slime 50107 Tire Repair Kit. 
In this article, I will list and review the best-rated Tire repair kits you can purchase online from stores like Amazon.
All the products mentioned in this article are compatible with all Tesla vehicles, whether a model S,3, X, or Y.
What are the 7 Best Tesla Repair Kits?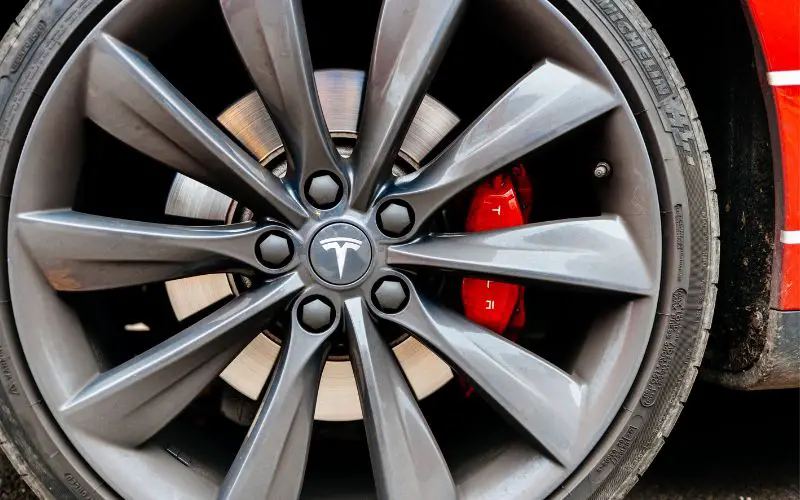 The US has over 160,000 miles of highways, federal roads, and over a hundred million acres of wilderness. 
If you are planning a journey of more than 30 miles from the city, you should prepare adequately and have a contingency plan by purchasing a Tire Repair Kit.
Traveling without a tire repair kit or a spare tire is asking for a lot of trouble, considering that Tesla vehicles do not ship with a spare tire.
Tesla has an official tire repair kit you can purchase from their website, but it is out of stock, and scalpers sell it for outrageous prices on places like eBay.
If you are still waiting for an official Tesla Tire Repair Kit, your next move should be to purchase suitable repair kits from Amazon so you don't get ripped on other sites.
The ranking I used for products in this article focuses on customer satisfaction, positive reviews, and feedback on the repair kits. 
All the products listed have over 1500 reviews and still have high ratings, indicating outstanding quality.
Below are the 7 Best Tire Repair Kits you can buy for your Tesla before you go on a trip or for long-term emergency storage.
#1. Autotown Tire Repair Kit
Autotown is a big automotive tools seller that sells premium tire repair kits for a steal.
Their 68-piece tire repair kit is especially remarkable as it contains all the tools you need for a successful tire repair.
Since the Autotown Tire Repair Kit doesn't ship with an electric pump, buying a 12V Tire Air pump would be best.
Contents in the repair kit include:
1x T-handle Spiral Probe Tool
1x T-handle Insert Tool
Tire Pressure Gauge
40x Self-Vulcanizing Repair Plugs
4x Extension Valves
4x Chrome Hex Valve Caps
4x Plastic Valve Caps
4-in-1 Valve Core Tool
4x Valve Cores
1x Folding Knife
2x L-type Hex Tools
Container of lubricant
1x Pliers
 User Manual
The Autotown repair kit has 4.8  stars out of over 2500 reviews making it the highest-ranked repair tool on this list.
#1. Pros
Premium quality at a freemium price
Extensive catalog of repair tools
Reputable manufacturer
Suitable for Tesla Model S,3, X, and Y
#2. Cons
Lacks a dedicated air pump
No tire sealant 
#2. Boulder Heavy Duty Repair Kit 
Boulder heavy-duty repair kit is a very high-quality repair kit that contains about 56 tools that will help you fix punctures in your Tesla tires.
Aside from Tesla vehicles, the boulder repair kit works well on heavy-duty vehicles (trucks, tractors, and trailers). You can also use it to repair small cars and bikes.
Rather than paying hundreds of dollars to scalpers for an overpriced Tesla repair kit, you can purchase the Boulder Tire Repair Kit at a way lower price.
The Boulder heavy-duty Repair Kit paired with a 12v electric air pump performs better than the official Tesla tire repair kit.
Below are some of the contents of Boulder's repair kit:
1x Toolknife
1x T-drilling Tool
2x "L" Hex tool
1x utility knife
Pressure gauge
Lubricant
Repair cord
The Boulder heavy-duty repair kit has more than 5.5k reviews on Amazon and an average of 4.7/5 stars, making it one of the highest-rated Tire repair kits.
#1. Pros
Durable build material
Good quality pliers
The perfect number of tools, no unnecessary extras
Enough plugs to last for multiple uses.
#2. Cons
It needs a separate tire pump
Installation requires some skill and experience
#3. CK Auto Tire Repair Kit
The CK Auto Tire repair kit is an ultra-lightweight, portable tire repair kit suitable for on-the-go tire repairs when cargo space is limited.
It's perfect for Tesla users who prefer to carry less luggage. Bikers and motorcyclists will also benefit from this repair kit because of its small size and weight.
Its T spirals and insertion Tool consist of rust-resistant zinc alloy that is sure to last, and there are replacement needles you can change with the help of the L-Hex key.
Contents of the box include: 
1x T-insertion Tool
1x insertion Tool replacement
1x T-spiral Tool
1x spiral tool replacement
20x repair plugs
4x stem caps
Lubricant 
1x knife
"L" Hex key
The CK Auto Tire repair kit is an Amazon buyer's choice with over 1.3k reviews and a solid 4.7/5 star rating. 
#1. Pros
Excellent value for money 
Rust resistant T-handle
No unnecessary repair tools
Very lightweight 
#2. Cons
It doesn't have a pressure gauge
No pliers to remove foreign objects 
You still need to buy a 12V tire pump to inflate your tires.
#4. TECCPO Tire Repair Kit
The TECCPO Tire kit is the most detailed repair kit on this list because it has up to 100 repair tools, which is enough for easy and tricky repair jobs.
This repair kit is perfect for Tesla Model Y or large trucks and sedans.
Just so you know what you'll be getting, below are some contents of the box:
1x Storage Case
1x Utility Knife
1x Jar Lubricant
1x Pliers
Gloves
2x Hex Wrench
50x Repair Strings
1x Instruction Manual
6x Black Tire Valve
1x Tire Pressure Gauge
14-way Valve Stem Tool
6x Standard Valve Cores
5x Quick Tire Repair Nails
6x Black Plastic Valve Caps
6x Black Copper Valve Caps
1x Small Accessory Storage Case
2x Insert Tool Needle Replacement
1xHeavy Duty T-Handle Insert Tool
6x Black Plastic Extension Valve
1x Heavy-Duty T-Handle Spiral Probe
The TECCPO Tire Repair Kit is heavier than other repair kits, but this is due to the sheer amount of tools crammed into a small briefcase-sized box.
It has a tire air gauge you can use while reinflating the Tire, good quality hand gloves, and an insert tool replacement needle in case the first one breaks.
If you run a tire repair shop, you can purchase this repair kit as a lovely addition to your toolset and perform simple tire repairs on the go.
The repair kit has over 2400+ reviews and 4.7/5 stars, with more than 85% positive reviews.
#1. Pros
Extremely Large tools inventory
Good and easily understood instruction manual
Wear resistant gloves
Extra replacement needle
#2. Cons
Some tools might be overkill for simple tire repairs
The case is heavier than the others
No inclusion of an Air pump
#5. ORCISH Tire Repair Kit
As the name suggests, the ORCISH Tire repair kit is a sturdy, 70-piece tire kit to repair punctures on Teslas and heavy-duty vehicles.
At 1.21 lbs, it is more than 60% lighter than the TECCPO Tire Repair Kit, but it still has up to 70 repair tools, albeit missing a few.
Beneath are some of the tools you'll find in this kit:
10x Fast Tire Repair Plugs
1×4-In-1 Valve Core Tool
4x Plastic Tire Valve Caps
4x Valve Cores
2x Replaceable probe
1x Small white box
1x Box
1x Utility Knife
1x Needle-Nose Pliers
1xT-Handle Spiral Probe
1x T-Handle insert Tool
40x Repair Strings
2x Hex Keys
Looking at the box's contents, you will notice that some components like Heavy Duty gloves and an air pump are not present, but this isn't a drawback considering its price.
But to be safe, you should purchase a pair of heavy-duty hand gloves and a good-quality tire pump.
The ORCISH Tire Repair Kit has over 3.2k verified customer purchases and a 4.7/5 star customer rating, most of which are positive.
#1. Pros
The toolbox is very light for its class at just 1.21 lbs
The case has replacement probe needles
It is relatively cheap 
#2. Cons 
It has no air gauge
It Lacks heavy-duty hand gloves 
The case contains some unnecessary repair tools.
#6. BETOOLL Tire Repair Kit
The BETOOLL repair kit should be the highest-ranking product on this list because it has over 8k reviews and more than 80% are positive.
The BETOOLL repair kit comes with the standard tools for emergency tire repairs.
The following are some of its tools.
1x handle insert tool
1x T-handle insert probe
1x four-way Stem valve tool
2x plastic valve caps
15x self-vulcanizing plugs
Jar of lubricant
1x L hex key
BETOOLL repair kit includes self-vulcanizing repair plugs and lubricant, which is a big plus, especially considering that the BETOOLL repair kit is the Lowest priced Tire kit on this list.
It has a 4.6/5 star rating which is an excellent score.
#1. Pros 
It is quite Inexpensive
Built with durable stainless steel 
Lubricant included
Lightweight 
#2. Cons
It Lacks detailed instructions 
No tire sealant 
It doesn't have pliers
#7. Slime 50107 Tire Repair Kit
The Slime 50107 tire repair kit is a unique case among repair kits because it requires fewer tools and actions to seal a leak.
Compared to standard tire kits, you don't need to remove what caused the puncture. You should leave it inside the tire thread and inject the Sealant to form a seal.
Slime sealant is easy to use and highly recommended for unskilled people due to its straightforwardness and easy installation. 
The contents of the Slime 50107 repair kit are:
Tire sealant
12v Tire  air pump 
Pump adaptors
The Slime repair kit has majorly positive reviews mainly because of its sealing abilities and the very convenient air pump with an inbuilt air gauge for tire pressure measurement.
The Slime kit air pump can gauge your tires in under 15 minutes after sealant application.
Just ensure you don't remove the sharp object and rotate the Tire until the puncture faces down.
It has a 4.5-star rating and over 1.5k reviews which is a good rating.
#1. Pros
You don't need much skill to use it.
It has a quick 12V pump that connects to your car's 12V cigar outlet.
It has an Inbuilt pressure gauge.
#2. Cons
Its Sealant is single-use.
Its pressure gauge is sometimes inaccurate. 
It has a pdf instruction manual but no physical one.
There you have a list of handy tire repair kits you can buy. Though all the kits I've mentioned are top-notch, some may still prefer to buy a Tesla tire kit.
So, I'll be giving a detailed comparison below.
The following table is a comparison of Tesla tire repair kits and kits from other brands.
| Tesla tire Repair kit | Aftermarket Tire Repair Kits |
| --- | --- |
| The price of a Tesla kit is outrageous, as it costs up to 70 USD online. | These are way more affordable. |
| It contains only five tools. | Aftermarket kits contain a wider range of tools. |
| It has an air compressor | Not all aftermarket tire kits have air compressors |
| It's unsuitable for punctures greater than 0.24 inches. | Aftermarket kits like slime can handle punctures greater than 0.24 inches. |
FAQs 
What is the Difference Between Tire Repair Kit and Tire Repair Sealant?
See the table below for the differences between tire repair kits and sealants.
| Tire Repair Kit | Tire Repair Sealant  |
| --- | --- |
| It contains various tools to remove the foreign object and plug the leak. | It is poured inside the tire walls to plug leaks. |
| It requires a bit of skill to use. | It's simple to use. |
| It uses vulcanized rubber as a plug | It uses a chemical sealant that solidifies with time. |
Does Tesla Sell Tire Repair Kits?
Tesla used to sell sealant-based tire repair kits for $70 but discontinued its production. However, scalpers sell Tesla repair kits at outrageous prices on sites like eBay.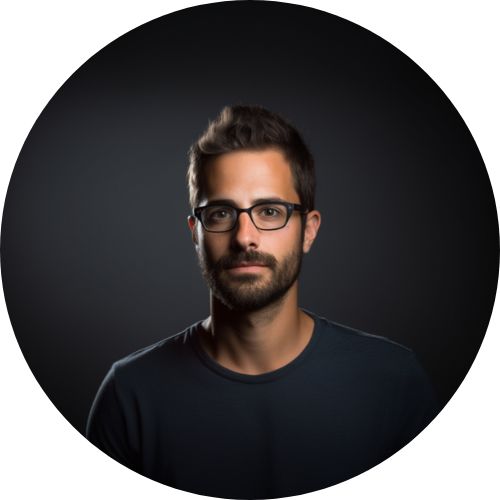 Hey, I'm Michael Davis, a 35-year-old with a degree and a love for cars and tech. Since I was a kid, cars have been my thing—so much that I even thought they ran on magic beans! Fast forward, and I've built Vehicle Army, your one-stop-shop for easy-to-understand car facts.