Tesla Model Y Rear Window Tint Percentage! (Read This First)
Last updated on April 18th, 2023 at 11:17 pm
Tesla's new trim car levels, such as the model Y, come with enhanced modifications, which give it more advantages. One of these modifications is window tint.
Window tint offers a more significant advantage to your Tesla. It shields the car from ultraviolet rays and adds to the elegance of your auto.
However, you might be curious to know the factory window tint percentage of your Tesla Model Y before considering tint options.
Tesla Model Y comes with a factory window tint at the rear door and trunk windows, which is about 24%. The factory tint is not a tint but a dyed glass. The roof of the model Y also comes with a tinted window from the factory.
Fasten your seatbelt since I'll explain everything you need to know about Tesla window tint in this article. 
By the end, you will be able to conclude the window tint quality and the percentage you want to install on your Tesla.
Are All Model Y Tesla Windows Tinted?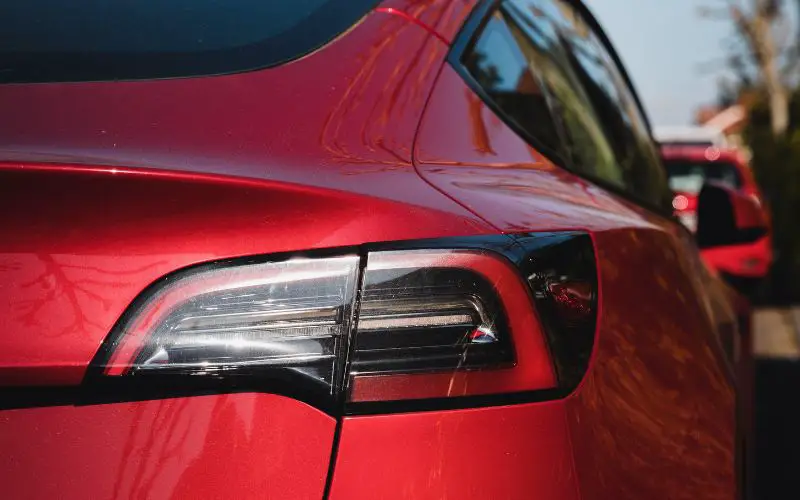 Not all the model Y tesla windows are tinted. The front window and the windshield do not come tinted.
Model Y shares some similarities with the Tesla model 3. Although the Y model is smaller than the Model X, it comes with conventional rear doors. 
Most of these Tesla models have two-seat rows, which can only accommodate five persons.
Nonetheless, the newer models now come with a third seat row providing a space for about seven people.
Here are some of the features of model Y:
#1. Power and Range of Model Y
The 2020 model Y comes in two trim levels:
Tesla Y performance model
#1. Tesla Model Y Long Range
The 2020 Y long-range Tesla has an estimated range of about 316 miles when you fully charge the battery. Its acceleration from zero to 60 mph is within 4.8 seconds. 
This feature makes this powered gasoline luxury SUV outstanding among its contemporaries.
#2. Model Y Performance 
The 2020 model Y Tesla performance has an optional wheel of about 21 inches and an estimated range of about 291 miles. 
The performance model acceleration picks from zero to 60 mph in 3.5 seconds. 
#2. The Driving Experience of the Tesla Y model
The trim model of the tesla Y you purchase will determine your driving experience. 
For the performance model, the road's imperfection can make you experience an unsmooth ride and make your auto feel like a high-strung sports vehicle rather than a luxury SUV. 
But when you opt for the long-range trim level, you will enjoy a more comfortable ride with less noise in the cabin.
Behind the wheel, you will love driving both trim levels of model Y around the town. 
Equipped with a regenerative braking system, you can use one pedal (accelerator) while driving your Tesla in traffic. 
Once you let go of the accelerator, your vehicle reduces its speed. It uses the regenerative brake to recover some electricity.
Furthermore, the steering and handling of both model Y categories are outstanding—the long-range tesla model comes with horizontal cornering and light steering. 
The low-positioned battery pack makes it a lower center of gravity.
#3. Storage Capacity
Model Y has a lot of space at the back, and if you fold down the rear seats, you will have about 68 cubic feet of free space, accommodating extra large goods or suitcases.
Also, there is a covered cargo bin at the car's rear end, mainly used to keep items you want out of sight. 
Model Y has storage for small items too. You can use the broader center for storing your phones, wallets, and larger purses.
Does Tesla Model Y Window Tint Come Standard?
Tesla Model Y window tint comes standard. In newer models, Tesla adds 20% tint to the rear factory window, enhancing your car's look and protecting you from sun penetration.
Window tint offers many benefits to your car, but they also come with potential risks. 
The table below highlights the pros and cons of window tint.
| Pros | Cons |
| --- | --- |
| Window tints help you obstruct dangerous UV rays. | Window tint can reduce your Tesla value when you want to sell. |
| It also reduces the fading of your car. | You have to replace window tints with the exact type when it breaks. |
| It adds extra security to your auto. | It reduces the visibility of the driver. |
| It strengthens your window quality. | Window tints get damaged. |
| It lessens the heat in your car. | It's hard to remove the tint from your window. |
Tesla Model Y Window Tint Percentage
Although Tesla has no legal documentation on the tint percentage, numerous tests show that the rear tint is 24%.
This result represents the percentage at which light can penetrate your car. Even though your model Y comes with a factory tint, you can install a window tint on your Tesla. 
The most significant point of heat entry is the large front windshield. To reduce this heat, you can add 70% visible light transfer (VLT)  ceramic window tint. 
This window film is almost invisible, but it shields your auto from 98% of the UV rays. Also, this coverage helps regulate the cabin temperature. 
How Much Tints Should Your Tesla Window Have?
The amount of tint you can fix on your Tesla depends on your state's requirements.
However, the recommended shade for Tesla cars is 35% for side windows and 50% for the rear windshield. 
There are different tints used for windows, but in the tesla industry, the most common ones are ceramic and crystalline.
#1. Ceramics
This type of tint is used chiefly for Tesla windows. It has almost 100% ultraviolet safety and significant glare compression. 
Ceramic window film also reduces signal interference and heat. This tint type is perfect for Tesla because the lesser AC you run, the longer your vehicle range.
#2. Crystalline
The crystalline tint is a high-quality tint for Tesla. Although it is thinner and has a lighter shade, it provides the heat-blocking qualities you want.
You can tint your Tesla window or call a professional to do that for you. Before you install a tint on your vehicle window, consider the following.
#3. Understand Your State's Legal Tint Limit
It's best to know your state's tint limit. Some States approve of darker tints, while some don't. 
In addition to state law, window film varies for every car. Every window on your Tesla has various rules guiding them.
So before you install your Tesla tint, it's best to check your local law.
#4. Night Visibility 
It's essential to consider your night visibility before installing a tint. As a result of your privacy, you might want to opt for a 5% tint on your Tesla. 
However, a dark shade can affect your vision, especially at night. So it's best to strike a balance between your privacy and protection when considering a ceramic window film for your Tesla.
Still, if you are confused about how dark your tint should be, you can ask for help from professionals.
#5. Know Your Budget 
Budget is another crucial factor you must consider before installing a window tint. Yet, as you determine your budget, don't go for cheap installations. 
Cheap window products will not last long since they can peel, bubble, or crack easily, reducing your car's aesthetic look.
Then, you will have to renovate all the tint, which is an extra cost. So it's always advisable to opt for the best quality window film to give you a satisfying result. 
#6. Meet Tesla Window Tint Professionals
Installing a window tint on your Tesla can be a painful job for someone without experience. So it's best to meet a professional to install your window tint perfectly. 
Do You Need a Permit To Tint Your Tesla Window?
Some countries require you to get a permit to tint your car, while others only require you to tint your vehicle within the specified range. 
So it's best to find the specifications that guide a tinted window in your state.
Driving with a too-dark tint against your state regulations can result in automatic fines everywhere you go. 
You might even get a fix-it ticket. Thus, it is best to abide by the rules guiding your state window tint.
FAQS
#1. Does Factory Tesla Y Window Tint Have UV Rays?
All model Y glass, both tinted and untinted, comes with built-in ultraviolet protection.
Although the front windows and windshield do not have visible tint, they have UV protection.
#2. What Is the Tesla Model Y Tint Cost Range?
The cost range of model Y tint is between 350 and 1500 dollars for all seven windows depending on the quality of the tint. But if you want to tint your glass roof, be ready to spend more.
Final Thoughts 
Not all Tesla model Y windows come with a factory tint. Only the rear doors, trunks, and roof are tinted, which is about 24%. 
The best way to install your window tint on your Tesla is to go to the professionals.
However, you must know your local regulations guiding window tints and use good quality products.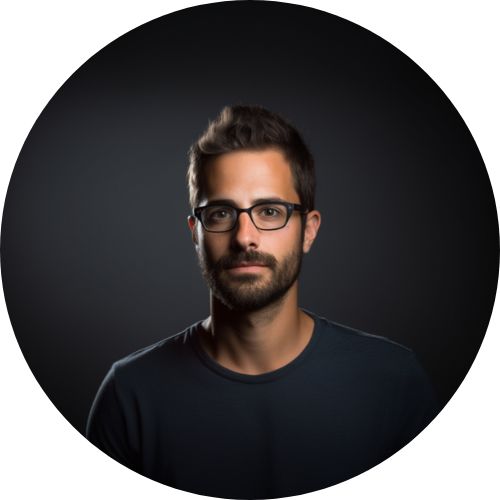 Hey, I'm Michael Davis, a 35-year-old with a degree and a love for cars and tech. Since I was a kid, cars have been my thing—so much that I even thought they ran on magic beans! Fast forward, and I've built Vehicle Army, your one-stop-shop for easy-to-understand car facts.