Tesla Loan Conditionally Approved (All You Need To Know)
Last updated on April 18th, 2023 at 11:18 pm
Tesla is a well-known all-electric car brand in the car market. It's durable & offers more benefits than conventional gasoline-powered cars, so it's only natural that people wish to buy one. 
However, the price isn't always favorable for most people to pay at once, so they choose the Tesla loan option. 
But this loan follows a popular criterium: conditional approval, meaning there are requirements to meet. How does this work?
You only get a Tesla conditional loan approval when the loan provider approves your application for further screening. It implies there were no faults in the early application and gives you a higher chance of getting the loan. But remember that conditional loan approval isn't the main deal, as they can still deny it if you don't meet the requirements.
You should read this if you're about to purchase a Tesla through the financing option. 
It provides more details on what you must know about conditional loan approval, what happens next, and how to secure the loan you want.
What Is Conditional Approval of Tesla Loan Application?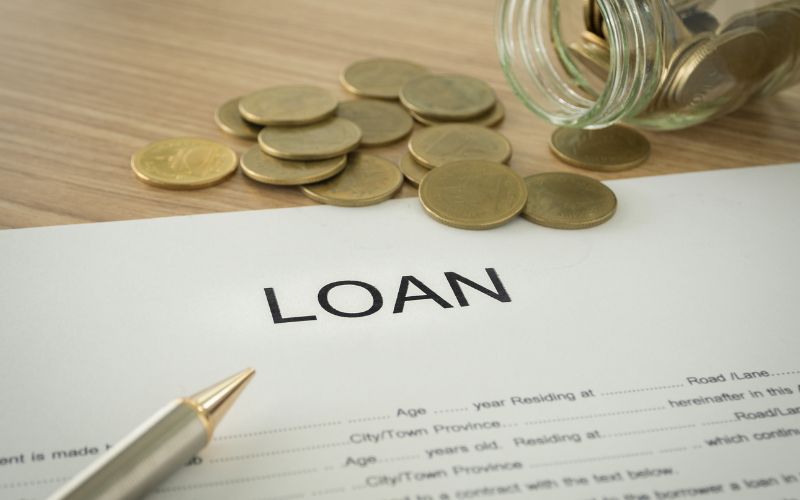 Tesla's conditional loan approval is just as its name means.
It implies that the Tesla loan provider approves your application and will give you the loan if you meet the necessary conditions. 
This loan is a conditional agreement but is also beneficial as it provides you with ownership and limitless mileage. 
But before fully owning the Tesla, you must pay the agreed payment, which ranges from 0% to 50%.
As the agreement states, these payments can be half of the full one or even below half. 
And after you get the car, the contract takes effect, and you'll continue paying between 24-72 months alongside the fixed interest until you pay off.
Afterward, the Tesla is yours permanently. Remember that the down payment is flexible, so you're not under any obligation to pay more than you can afford then. 
After the term ends, you can choose to exchange the Tesla for another, depending on the agreement and credit approval. 
Or you can take the car and finish all interest payments and paperwork.
Note: The ownership transfer only happens after you complete the payment signed in the contract. Until then, Tesla holds the car. 
#1. Submitting an Application
Submitting your credit application isn't complicated. You only have to begin by going to the payment method area in your official Tesla member account. 
Go through all financing options and choose the one you want: the loan.
But most importantly, remember you must be above 18 and own an SSN(social security number) before being eligible. 
You can always learn more about Tesla financing to know if it's the right choice for you. 
#2. Financing Options
As with every other loan system, you can choose between going directly to the source, Tesla, or going for a third-party lender. 
Whichever option you deem best, below is a simple guide on how it works.
#1. Financing With Tesla
If you wish to go with Tesla as the financier, select them in the options that appear when submitting the credit application for your Tesla account. 
Next, choose your suitable monthly payment and loan term. 
Afterward, finish the application by submitting other mandatory information like SSN, contact number, area of residence, and employment details.
#2. Financing With a Third-party Lender
If you choose this option, reevaluate the amount you're paying and your lender's details, including the amount you wish to finance. 
Tesla will send you a reminder to confirm all information as the car's delivery day draws near, so you must be ready with all appropriate info, including payment proof. 
Discover more information about obtaining a conditional Tesla loan approval with a third-party lender. 
After submission, Tesla will check your application. And if there's a need to change information due to the expiry of credit cards, feel free to do so. 
Afterward, resend your application, and you'll receive a notification soon from your Tesla account if you've passed the conditional loan approval.
What Happens After a Conditional Approval From Tesla? 
Getting the conditional loan approval from Tesla means you can go on with accepting the financing offer, as you'll see in the payment section of your Tesla account dashboard. 
Afterward, a Tesla advisor will contact you with information on the next thing to do.
After the conditional approval loan from Tesla, it could mean that you're eligible to proceed to further steps or not.
And the subsequent line of action is the verified loan you want. The following steps after this are the delivery and payment details. 
Note that Tesla doesn't deliver the car immediately to you after a loan approval but after you've met all requirements in the agreement. 
And before even applying for a loan, you must select the 'purchase a car' option from the Tesla account. You ought to do this before choosing the loan option as a payment method. 
As required, complete a form with details of vital data and post proof and other documents before your delivery day. 
You can learn more about delivery and the information you ought to have present to help you be better prepared.
You don't have to worry about not finding any necessary information because the Tesla app outlines all loan requirements. 
Additionally, you'll get all emails and invoices about two to three weeks after your car delivery and must make your first payment 30 to 45 days after the delivery. 
Note: If you used the Tesla Finance LLC for your car loan, you could pay monthly online from your Tesla account. 
Otherwise, pay directly to your loan financier if it was a third-party transaction. 
How Long Does a Verified Approval Take After Conditional Approval? 
Tesla often verifies conditional loans from credit applications within a short period.
But mostly, it happens within two days or may take longer due to unprecedented occurrences.
In conclusion, loan verification generally doesn't take too much time, and you can also check your application status in your Tesla account by moving to the payment section.
But you don't have to stress yourself with checking that every minute, as you'll receive a notification immediately after Tesla verifies your conditional loan.
However, remember that four primary factors influence how quickly you receive approval. 
They are your credit history, identification processes, employment & income status, and promptness to submit necessary documents.
Firstly, credit scores mean your reliability and give the lender reasons to trust you for the transaction or not. 
If you don't have an impressive credit score, the lender will be skeptical about giving you a loan. 
Secondly, your identity shouldn't be difficult to verify. The lender will verify more about you, so if they can't find much, they're unlikely to go on with you. 
Also, they might take their time to cross-check info to ensure it's correct, and that will take time.
Thirdly, the Tesla or third-party financier will take his time to confirm your income status if the information you provide is fishy or not motivating enough. 
Still, that delays you, and lastly, not submitting the documents you're asked to submit on time prolongs your verification period. 
The financier usually doesn't wait for you if you don't submit official papers on time. Instead, they continue with who's ready. So always be prepared.
Can Tesla Financing Be Denied After Conditional Approval? 
Tesla will deny your car financing after conditional loan approval if you don't meet their requirements. 
And after the loan denial, a Tesla rep will reach out to you, explaining the reasons for your denial and offering suggestions on the way forward. 
After all, conditional loan approval isn't guaranteed, so you're likely to lose it if you don't follow all the protocols you ought to.
The table below shows some possible reasons for Tesla's financing car loan denial and excellent ways to avoid them. 
| Common Reasons For Tesla Loan Denial | How To Avoid Them |
| --- | --- |
| Low credit score | Be accountable to lenders and pay all debts on time. |
| High debt-to-income ratio | Avoid taking loans beyond your income, as they make you seem incapable of repaying loans.  |
| An unstable income | It's best to avoid loans if you know your income is insufficient. Only apply for them if your income is stable.  |
| Failure to meet requirements | Acquaint yourself with Tesla financing requirements and be prepared beforehand with all vital documents. |
| Missing information in the application | Carefully read the loan criteria and double-check after completing the application to prevent omitting vital info. |
Can You Make an Offer With a Tesla Conditional Approval?
You can begin taking up car offers after conditional approval from Tesla.
Moreover, that starkly says: "Your application is perfect. You'll get the loan if you follow the requirements". 
So to ensure you stay on track with all you should do, read the requirements before applying. And if that looks like something you can handle, go for it. 
Moreover, this conditional approval is a good sign that the Tesla financier will approve you. You may wonder why. 
Well, that's because this part of the application deals with cross-checking credit scores, income status, and other vital information about the consumer. 
So if the financier gets back to you after going through these details, it only means they didn't find any fault in your application. 
And importantly, remember that the loan approval lasts only for 60 days.
So begin a purchase and start making offers on the car you want before the time elapses.
Summary
Tesla provides an easy option to buy your dream car without having the total amount through loans/financing. 
However, these loans must pass through the conditional approval phase before the complete verification. 
But the good news is that if it does, you have nothing much to worry about, so follow all requirements strictly and submit documents/proofs on time.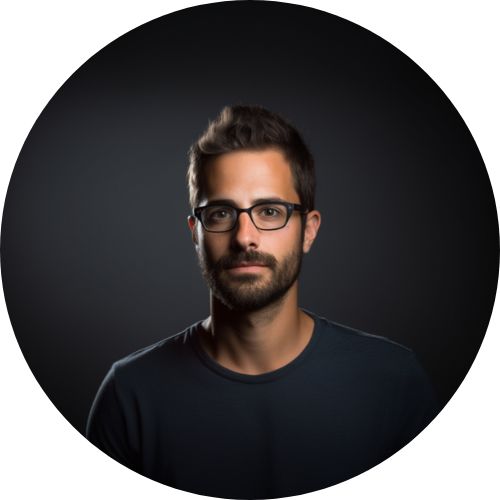 Hey, I'm Michael Davis, a 35-year-old with a degree and a love for cars and tech. Since I was a kid, cars have been my thing—so much that I even thought they ran on magic beans! Fast forward, and I've built Vehicle Army, your one-stop-shop for easy-to-understand car facts.