Tesla License Fee in California! (Full Breakdown)
Last updated on April 18th, 2023 at 11:18 pm
California might be one of the nicest places to take a drive. The state has nice views, a lovely atmosphere, and beautiful open seas. 
You might decide to get a car, let's say a Tesla, in California. After purchasing your car, it is necessary to register it and proceed further to licensing it.
You might need to hold up on that thought because registering and Licensing your Tesla in California would cost quite a lot of money.
The registration and licensing fees comprise other fees such as smog test, transportation improvement, flat, license plate, etc. Those various expenses are based on many factors. The Tesla registration fee would cost about $60, and licensing fee might sum up to $4000.
How Much Does A Tesla License Renewal Cost in California?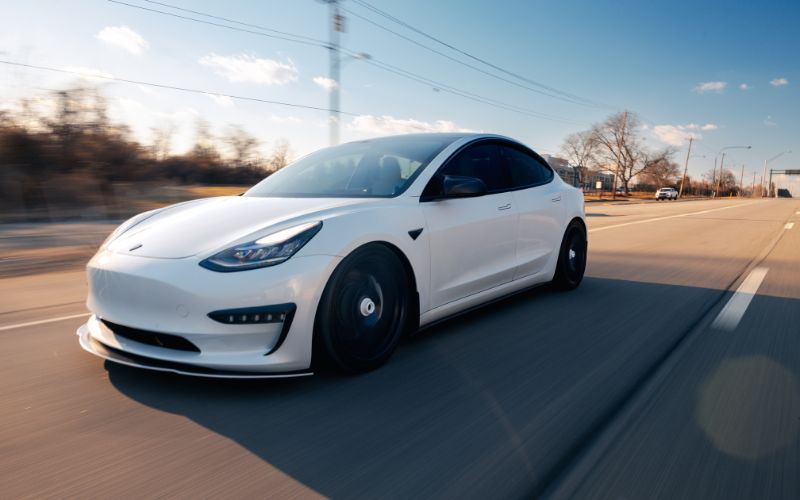 The license renewal costs as much as licensing the Tesla, which is about $4000.
On doing a License Renewal for your car in California, you'd have to redo the smog and weight certification test you took on initial car registration. 
If your car does not fit into the requirement of being eight years or newer, a hybrid or electric car, a gas car of 1975 or older, diesel cars of 1997 or older, etc., you'd have to do the smog test.
If you don't pass the smog test, you'd be required to get your car fixed after paying a nominal fee of $60. Once you've paid that fee, you'd be granted a sixty-day operating permit.
How Much Does It Cost To Register A Tesla in California?
It costs about $60 to register a Tesla in California. When registering your car in California, other fees are also included. 
Some of these fees Include the California highway patrol (CHP) fee, transportation improvement fee (TIF), weight certification fee, and smog check fee.
#1. Transportation Improvement Fee (TIF)
The transportation improvement fee in California is based on the value of your vehicle. Here is a table to show the TIF placed on cars of different values.
| Value of the vehicle | Transportation improvement fee |
| --- | --- |
| Vehicles that are worth between $0 to $4,999 | $27 |
| Vehicles that are worth between $5,000 to $24,999, | $55 |
| For vehicles that are worth between $25,000 to $34,999, | $110 |
| For vehicles that cost between $35,000 to $59,999 | $165 |
| For vehicles that cost between $60,000 and up | $192 |
#2. Smog Check Fee
The California air resources board is responsible for car smog inspection program.
The following cars are excluded from the smog test program:
Vehicles that are eight years old or newer
Gas cars of 1975 and older
Diesel cars of 1997 and older
Diesel vehicles weighing over 14000 lbs
Natural gas vehicles weighing over 14000 lbs
If you're registering a new vehicle that is four model years old, you can pay a smog abatement fee instead of the smog inspection fee. That would be about thirty to sixty dollars.
If you do the smog test and you fail, you'd have to get your car fixed. The California Air resources board will grant you a sixty-day operating permit for a nominal fee of sixty dollars.
#3. California Highway Patrol Fee
The highway patrol fee is necessary due you must pay when driving a Tesla in California. This fee costs about $28. 
Why Are Vehicle Registration And Licensing Expensive in California?
Vehicle registration and licensing in California are expensive because many factors are considered.
The factors that come into play include:
#1. Worth Of The Vehicle
The higher the value of your car, the more expensive its registration and licensing would cost.
This factor also covers the age of the vehicle; registering a newer vehicle would cost more than registering an older one. 
Registering a 2022 model of a car would cost more than registering a 2020 model of that car.
#2. Cost of living
The high cost of living impacts car registration fees.
#3. Insurance company
Your car must have a well-known insurance company backing it up because proper insurance is necessary for cars in California.
If your car is not under any insurance company, then the authorities will charge a lot higher for registration and licensing.
#4. Processing Fees
The fees for registration and licensing comprise other fees. These fees are called processing fees.
The processing fees cover the cost of smog inspections, weight certifications, flat fees, and license plates.
#5. Smog inspections
When registering a car in California, Your car must undertake a smog test. This smog test determines the car's efficiency in situations with smog in the air.
#6. Weight Certifications
Certain vehicles, like trucks, must undergo weight certification tests in California. The average weight should be about 10,000 pounds. 
If the weight of your car is higher than that, you have to pay fees to get the weight certified.
#7. License plates
Obtaining a license plate costs some amount of money. A license plate makes up about 0.65% of your car.
Also, the license plate needs an up-to-date registration sticker to make it easy to detect fake license plates.
#8. Flat fees
Flat Fees are the rate a state places on registering your car. This fee allows you to drive on their roads.
Because of California's expensive car registration and licensing, people sometimes accrue out-of-state registration in South Dakota or Montana for their cars.
#9. South Dakota Car Registration
South Dakota is a very accessible state with a reasonable tax structure for your car registration, and there are no inspections of any kind in South Dakota. 
South Dakota allows you to be about 58% less in debt for taxes than California. Compared to California's sales tax rate, 7.5%, South Dakota's sales tax rate is only 4%. 
This comparison means you'd pay $480 less when registering a 2014 old model car in South Dakota.
#10. Montana Car Registration
Registering a car in Montana comes with a tax rate of zero dollars. You're good to go if you show proof of residence through LLC, even if you don't live there.
You could save a lot of time and money, about $4500, if you register your car in Montana rather than California.
You might be wondering if it'd be a problem to drive a South Dakota or Montana-registered car in California; Well, there's a solution. The solution is LLC.
A Montana LLC program or a South Dakota LLC program at dirt legal provides you with the required residency for registration.
They make it so that your car becomes an asset owned by LLC, which protects it from getting hassled about having a license plate different from the one provided in California.
Summary
Although California might be one of the nicest places to drive cars, licensing and registering a car in California is quite expensive.
It's more convenient to do an out-of-state registration for your car in places like South Dakota and Montana. 
Once your car is registered under LLC, you will not have to worry about driving a car with an out-of-state license plate in California.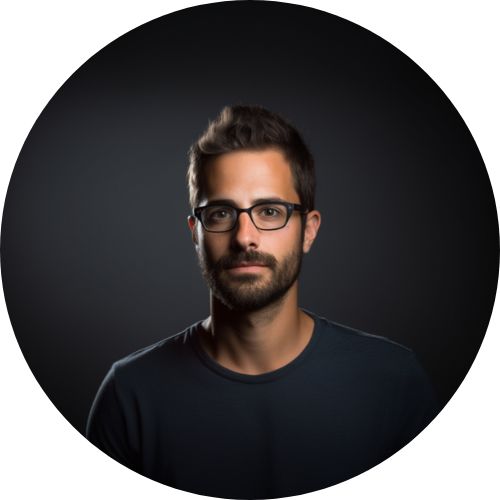 Hey, I'm Michael Davis, a 35-year-old with a degree and a love for cars and tech. Since I was a kid, cars have been my thing—so much that I even thought they ran on magic beans! Fast forward, and I've built Vehicle Army, your one-stop-shop for easy-to-understand car facts.