Tesla Caraoke: Everything You Should Know!
Last updated on September 10th, 2023 at 03:28 am
You've probably heard about the new Tesla feature "Caraoke" and wondered what's it all about.
You might also be using Tesla or plan to get one and have heard about Tesla Caraoke; you want to know how to access it. 
Do you need to pay money to access this feature, or is there a special feature or a Tesla model to get it? What's the rave with Tesla Caraoke so you can enjoy your next trip?
Tesla Caraoke is a feature that brings karaoke to your vehicle, and you can enjoy a karaoke experience right from your Tesla screen. You get to transform your Tesla into your personal concert stage. You can access this feature on your Tesla if your processor is MCU2 or above and you have a premium connectivity plan.
In this article, you'll understand all there is to know about Tesla Karaoke, its features, how to access it, and much more.
You'll also know which Tesla models can access this great feature.
By the end, you'll know which Tesla models can access the karaoke and how to navigate and start enjoying this feature.
What Is the Tesla Caraoke Feature?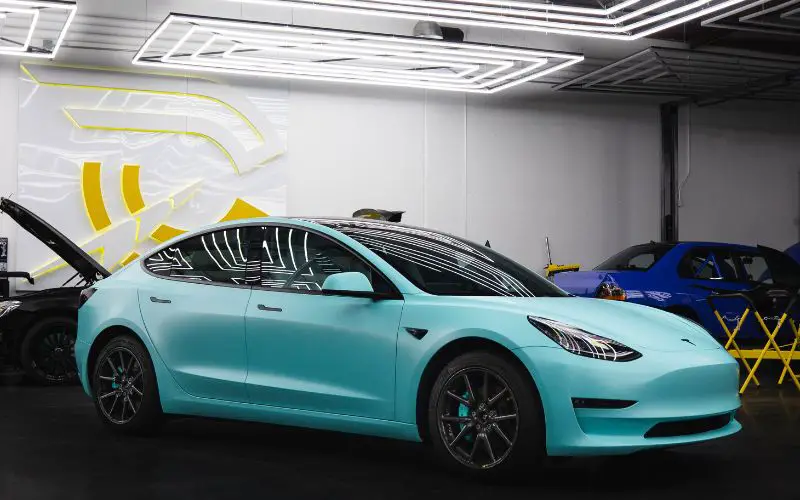 Tesla Karaoke is an exciting feature from Tesla Motors that lets you enjoy a karaoke experience right from your Tesla screen. 
So while taking a trip with your Tesla, you can also have entertainment.
It brings the fun of singing along to your favorite songs wherever you go, transforming your car into a personal concert stage with you performing. 
With Tesla Karaoke's user-friendly interface, you can browse through an easy-to-use song menu with a wide selection of genres and artists. 
From pop hits to classic rock anthems, there's something for everyone to enjoy. Tesla Caraoke also provides on-screen lyrics, making it easy to follow and sing along to your favorite hits. 
Even if you're feeling a bit shy, you can opt for instrumental versions of songs and enjoy the music. 
Tesla's karaoke feature allows you to personalize your playlist with a vast selection of songs and the ability to connect to streaming platforms like Spotify. 
You can then create memorable moments on the road. 
However, Tesla Karaoke is more than just singing along to songs; it also offers fun games and activities to keep you entertained during your road trips. 
With it, you can challenge your friends to a karaoke battle or play a guessing game; the karaoke feature has you covered. 
These games, from interactive challenges to vocal warm-ups, provide a fun twist to your karaoke sessions. 
You can challenge your passengers or compete against yourself to improve your singing skills while on the road.
Furthermore, Tesla Caraoke includes a "Driver Mode" option, allowing the driver to enjoy the audio portion of the experience while focusing on the road. 
Passengers can still engage in karaoke mode, ensuring a safe and enjoyable journey. So not only the drivers but passengers also get to enjoy the Tesla Karaoke feature.
With its extensive song collection, Tesla Karaoke is the perfect companion to entertain and uplift you. So get ready to unleash your inner rockstar and have a blast with Tesla Karaoke!
How Can You Access Tesla Karaoke? 
Although Tesla Karaoke is free, you cannot just access it, and some things need to happen on your vehicle to access it.
Your processor must be MCU 2 or above, and your Tesla must have a premium connectivity subscription to access loads of songs for free.
If not the premium subscription, then wifi and your Tesla software version should be version 10 or higher.
To access the Tesla Karaoke feature, navigate to the entertainment menu on your Tesla's touchscreen. 
From there, you will find the option to select Tesla Karaoke. Once selected, you will get a wide selection of songs, and you can select any song from the list. 
The song menu is easy to navigate and allows you to search for specific songs or browse various genres. 
Once you have selected a song, the lyrics will appear on the screen, and you can sing along to your heart's content. 
Tesla Karaoke also offers fun games and activities to enhance your karaoke experience, adding entertainment to your journey. 
Using Tesla karaoke is a delightful way to make your driving experience unforgettable.
Whether on a road trip or running errands, Tesla Caraoke provides a convenient and enjoyable way to unleash your inner performer.
Do You Need to Subscribe to Tesla Karaoke?
 No, you do not need to subscribe to Tesla Karaoke. The Tesla Karaoke feature is available to all Tesla owners completely free of charge. 
The only things you need to have in place are your software being version 10 and above and your processor being MCU 2. 
You sometimes need a premium connectivity subscription if you don't have Wi-Fi access. 
That's because you need this subscription to access a wide range of music, not because of the karaoke feature. 
Also, your premium connectivity subscription doesn't only cover this music feature but gives you access to many more thrilling features.
Once you can access the entertainment menu on your Tesla, you can easily navigate to the Tesla Caraoke option and start belting out your favorite tunes. 
Unlike many other karaoke platforms that require monthly subscriptions or song purchases, Tesla Karaoke offers a vast selection of songs at no additional cost. 
You can choose from various genres and artists to find the perfect song to showcase your singing skills. 
So, whether you're a karaoke enthusiast or looking for a fun way to pass the time during your drive, Tesla Karaoke is the perfect solution. 
It is without subscription fees, no hassle, just pure entertainment at your fingertips. 
Can You Buy or Download Songs on Tesla Karaoke? 
Tesla Caraoke offers a wide selection of songs, but you cannot buy or download songs directly through the Tesla Caraoke feature. 
The song library is preloaded into the system and regularly updated by Tesla Motors, ensuring you can always access the latest and greatest hits. 
While this may limit your ability to add personalized or niche songs to your karaoke repertoire, the extensive library provides many options for various music preferences. 
So whether you're into classic rock, pop, country, or even show tunes, Tesla Caraoke has got you covered. 
With the ability to search for songs by title, artist, or genre, you can easily find the perfect song to showcase your singing skills and entertain your passengers.
So get ready to rock your favorite tunes and sing your heart out with Tesla Caraoke without purchasing or downloading songs.
That saves you money and eliminates the hassle of managing a digital music library. 
Tesla Caraoke makes it easy to access and enjoy a wide range of songs with just a few taps on the touchscreen. 
Plus, with the car's powerful audio system, you can experience high-quality sound and truly immerse yourself in the music.
Can You Use Tesla Karaoke While Driving? 
Yes, you can use Tesla karaoke while driving, but with some restrictions to ensure safety on the road. 
Tesla understands the importance of focusing on driving while enjoying the karaoke experience, so they advise you not to read the lyrics while driving. 
When you activate Driver Mode, only the audio portion of the karaoke experience will play, allowing the driver to keep their attention on the road. 
Your car visualization will display your next turn using the karaoke feature. This feature ensures a safe and enjoyable journey for everyone in the car. 
On the other hand, passengers can still engage in full karaoke mode, singing along to their favorite tunes and enjoying the complete Tesla Karaoke experience. 
While driving, Tesla has found a balance between entertainment and safety, making it possible to enjoy the thrill of karaoke while prioritizing road safety. 
Even with the precautions Tesla stated to avoid accidents, there's a risk of using this feature without caution.
The table below shows the pros and cons of using Tesla Karaoke while driving.
| Pros | Cons |
| --- | --- |
| Using karaoke while driving makes your driving trips more fun. | It can be distracting, as you might want to look at the lyrics while driving. |
| Your passenger can also join in the fun of doing karaoke while traveling. | It can lead to losing focus while engrossed in singing, increasing accident risk. |
| You get access to different songs and genres from your Tesla karaoke. | Slow reaction time if there's a change with the other drivers or an accident. |
| You can adjust the audio to enjoy your karaoke session. | Your passengers might not share your taste in music, making the trip unenjoyable for them. |
So, get ready to sing your heart out during your drive with Tesla Karaoke while ensuring the driver's focus remains on the road. 
It's a fantastic way to have fun and make your driving experience truly unforgettable.
Which Tesla Models Support the Karaoke Feature?
All Tesla models' entertainment systems and touchscreen currently display and support the Tesla Karaoke feature. 
That means that whether you have a Model 3, Model S, Model X, or Model Y, you can take advantage of this entertaining karaoke experience.
The only way you can't access this feature with whatever Tesla model you have is if this feature isn't available in your region.
Aside from that, if your Tesla meets all the requirements it needs to have for you to play karaoke, then all Tesla models can do.
Check your Tesla software version, if it's version 10 or more, your processor type, MCU 2 or above, and access to wifi or premium connectivity subscription.
If it meets these requirements, then your Tesla can access this feature. In any of these models, you can easily access the karaoke feature through the entertainment menu on your touchscreen.
Tesla has included the Tesla Caraoke feature in all their vehicles to provide a delightful experience for all their customers. 
So no matter which Tesla model you own or plan to purchase, you can look forward to belting out your favorite tunes with Tesla Karaoke.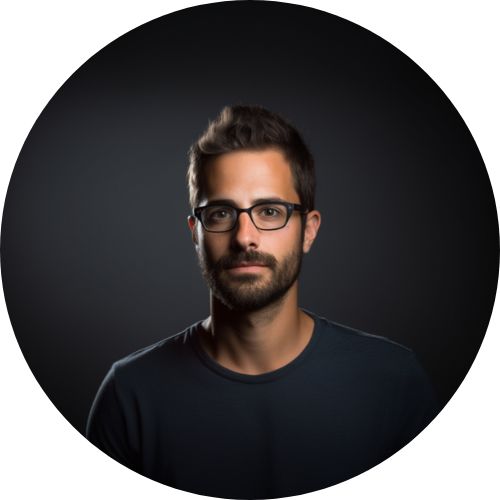 Hey, I'm Michael Davis, a 35-year-old with a degree and a love for cars and tech. Since I was a kid, cars have been my thing—so much that I even thought they ran on magic beans! Fast forward, and I've built Vehicle Army, your one-stop-shop for easy-to-understand car facts.