Tesla AM Radio: Here is How To Make It Work!
Lately, getting radio services on electric vehicles has become a challenge. That's because electric vehicle producers, like Tesla, have removed AM radio features.
The move is shocking to many people, but it's due to electromagnetic interference. Thus, EVs cause static on AM radio channels due to like frequencies.
So you end up with noise or high-pitched sounds over the radio. However, you can still enjoy AM radio stations on your Tesla vehicle without directly tuning the car radio.
Using a secondary channel serves to access some AM radio stations since tuning your Tesla radio isn't possible. Thus, you can explore the media apps on your Tesla's Infotainment system to check if your preferred AM station is available. Also, you could install a supported media app that offers preferred stations if the default media apps don't have them.
This article will detail steps to help you access AM radio on your Tesla. Also, you'll learn about various media apps you can use to access your favorite AM stations.
How To Find the AM Radio on Your Tesla?
Navigating your Tesla's Infotainment system is the first step to getting an AM radio on your Tesla.
However, you'll notice that no option reads "AM Radio" when you scroll through the Infotainment system menu.
That's because, over time, subsequent Infotainment system upgrades phased out AM radio services. Thus, Tesla car owners could no longer access AM radio stations.
The development came as a disappointment to many people, but it wasn't one without good reason.
The reason was that electric vehicles produced similar frequencies to what AM radio stations used. So they ended up flattening the AM radio signals, producing static.
However, Tesla later revealed that car owners could still access AM radio stations without the car radio. That became possible via some media apps on the Infotainment system.
An example is TuneIn, a popular option among Tesla owners that offers various AM radio stations. Many Tesla owners favor TuneIn because it comes as a default app.
That means you don't have to download and install the app but log in to enjoy the service. You can also create a TuneIn account if you've not had one before.
It's vital to know that TuneIn has free and premium versions. But as usual, the free version is riddled with Ads.
Although some TuneIn Pro users still complain about pre-roll ads while using the app. Also, the two TuneIn versions have almost the same channels.
However, there are other apps to explore if you don't find your preferred AM station on TuneIn.
The section below shows other media apps that allow Tesla car owners to access AM radio on their vehicles.
#1. iHeartRadio
Streaming iHeartRadio is another great way to enjoy audio content on your Tesla vehicle. It offers a variety of content, so you may find the AM radio station you desire.
While there's no Tesla iHeartRadio app, you can get the app on your phone. Next, you can stream on your phone and connect to your car via Bluetooth.
Here also, you choose to use the free iHeartRadio version or enjoy extra features by getting a paid version.
#2. Simulcast
Another way to access AM radio stations on your Tesla vehicle is by using simulcast bands.
That's because some AM radio stations simulcast on FM bands. It helps to check if your favorite AM stations do the same.
One way to get simulcast bands is by searching the web or reaching the AM station to inquire.
#3. Sirius XM Radio
Using Sirius XM radio requires an extra Radio Upgrade after purchasing Tesla's Infotainment system upgrade. Thus, the Radio Upgrade comes with XM radio antennas.
Also, Tesla car owners must pay a subscription fee before using XM radio. But naturally, the Infotainment upgrade and subscription costs are a turnoff to many people.
However, some Tesla Model S and X owners may initially qualify for an all-access trial subscription. Yet the trial isn't free; it costs $1 and lasts three months.
So you can make do with free versions of other media apps. You can save the subscription fee if you find your favorite AM stations.
Three Reasons Why Tesla AM Radio Is Not Working And Solutions
Problems with your Tesla Infotainment system are usually the first reason you can't access AM radio.
Purchasing the upgrade removes AM, FM, and XM radio services. So Tesla car owners must get another upgrade before using internet radio services.
Consequently, getting radio service has been an issue with Tesla's Infotainment upgrade.
Below are three reasons your Tesla AM radio may not work and their solutions.
#1. Missing Radio Upgrade
Getting the Radio Upgrade after purchasing the Infotainment upgrade is essential to using Tesla's radio service.
Thus, an upgrade is necessary before streaming AM radio stations via any media app.
In the case of Sirius XM radio, there's no way around it because your car will lack XM radio antennas.
The solution is to grab the Radio Upgrade, which includes getting a suitable radio tuner for your vehicle.
After subscribing, you can access AM stations on Sirius XM radio. Or you can use other media apps besides XM radio to access your favorite AM stations.
#2. Poor Internet Connection
Having an excellent internet connection is key to using Tesla's internet radio. So you can have trouble with streaming content with a poor internet connection.
Also, a glitch in your car's system may prevent a proper connection to your hotspot. In that case, it helps to power cycle or reset your car.
Doing that will serve to clear any system glitches. However, improve your network quality in poor signal strength, then use the radio again.
#3. Incomplete App Setup
Another reason your Tesla AM radio may not work is due to an incomplete setup. You must have paid the subscription fee for XM Radio before you can use the service.
As for other media apps, you'll have to log in to your account via your phone or Tesla's Infotainment system.
Thus, login accounts properly for other media apps to have a seamless experience. Also, ensure you have an active subscription to enjoy streaming XM radio.
The table below shows the pricing list for iHeartRadio, TuneIn, and Sirius XM radio versions.
| App | Pricing |
| --- | --- |
| iHeartRadio (Regular) | Free. |
| iHeartRadio Plus | $4.99/month (web or Google Play Store) or $5.99/month (iOS App Store). |
| iHeartRadio All Access | $9.99/month (web or Google Play Store) or $12.99/month (iOS App Store). |
| TuneIn (Regular) | Free. |
| TuneIn Premium | $7.99/month after a seven-day trial. |
| XM Radio Platinum | Three months for $1, then $23.99/month. |
| XM Radio Music & Entertainment | Three months for $1, then $18.99/month. |
How to Find Stations on Tesla AM Radio?
Searching an app's directory is usually the best way to find the AM stations you're looking for. There are usually many channels, so scrolling through will be a problem.
The different media apps available on Tesla's Infotainment system have various channels. Thus, that factor can sometimes influence your preference.
However, you can quickly access a channel on a media app by searching for it. Thus, it'll pop up if it's available on the app.
Also, if you mark a station as "favorite," it'll always appear under the "favorite" menu, where you can easily locate it anytime.
The table below highlights the number of channels on the media apps available to Tesla car owners to stream AM stations.
| App | Number of Channels |
| --- | --- |
| iHeartRadio | 860+. |
| TuneIn | One hundred thousand global radio stations and podcasts. |
| Sirius XM Radio (Car Radio) | Platinum (165+); Music & Entertainment (155+). |
Does Tesla Have an FM Radio?
Yes, Tesla has an FM radio. But after purchasing the Infotainment upgrade, you still have to get the Radio Upgrade before accessing the FM radio.
That's because Tesla will install a radio tuner and antennas as part of the Radio Upgrade. Thus, you'll get back the FM radio that the Infotainment upgrade removed.
Thankfully, you wouldn't need any media apps to access FM radio stations. But you can easily tune in to preferred FM stations to enjoy your favorite shows.
That's possible because the EV signals don't flatten FM radio frequencies. So you can have both functions working at the same time without interference.
Although we can achieve the same conditions with AM radio frequencies, it's a very expensive venture. So what cancels the interference is using shielding cables and filters.
However, most EV producers would rather remove the AM radio entirely from their products rather than spend the extra bucks.
As it stands, FM radio stations aren't safe, as there's speculation that EVs may start rolling out without FM radio.
But while you have FM radio available, make the most of it, tune to your preferred channels, and enjoy your favorite shows!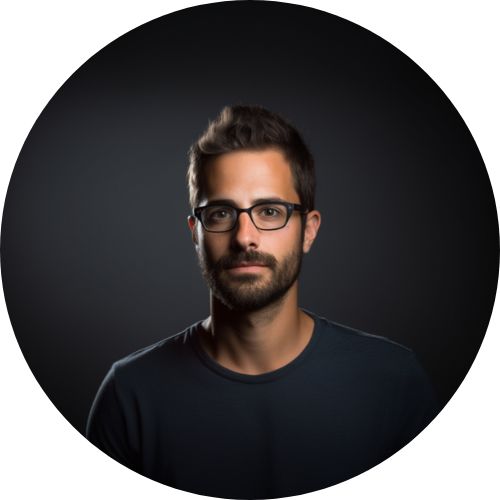 Hey, I'm Michael Davis, a 35-year-old with a degree and a love for cars and tech. Since I was a kid, cars have been my thing—so much that I even thought they ran on magic beans! Fast forward, and I've built Vehicle Army, your one-stop-shop for easy-to-understand car facts.