5 Best Interior Cleaner For Tesla!
Getting dirt in your car is unavoidable, no matter how much you try to keep it clean. 
Someone's drink may spill on your seats, a child's crayon stain your dashboard, or shoes smudge mud on the foot mat.
So, to get your car to look sleek and sparkly clean again, you'll need an excellent interior cleaner. 
If you're wondering which interior cleaner is best for your Tesla, you'll find out soon enough if you read through.
The best interior cleaners for Tesla include; chemical guys total interior cleaner, Hybrid Solutions, All Armor, chemical guys TVD VRP, and Griot's garage interior detailer. With any of these cleaners, you can be sure of getting great value for your money. 
In this article, I'll list the most effective interior cleaners to get your Tesla looking spotless.
I'll explain each interior cleaner's properties, pros, and cons in detail. So by the end of this read, you'll have all the information you need to select your preferred Tesla interior cleaner.
What Are the Best Interior Cleaners for Tesla?
We all know how easily a vehicle's interior can catch stains. A dirty car is an embarrassment, so you'll try to hide it as much as possible.
Sometimes, you won't even want your friend to hitch a ride with you. 
It's quite true that the dirt may not be your fault. There are a thousand vague scenarios of how dirt, stains, dust, and smudges may come to be.
But while it may not be your fault, it's your responsibility to maintain your car by giving it the proper care and cleaning up nicely.
In this case, regular spot cleaning just doesn't cut it. You have to carry out interior car detailing regularly. 
Through this, you can clean the leather, vinyl, plastic, carbon, and all other interior parts till the inner beauty shines through.
So, below are some of the best interior cleaners that will enable the interior beauty of any Tesla model to match the exterior glamor.
#1. Chemical Guys Total Interior Cleaner and Protectant
Chemical guys have made a name for themselves in the automotive care industry as they consistently produce outstanding car cleaners.
Thus, there's no way that this list of best Tesla interior cleaners can begin without a mention of chemical guys' total interior cleaner. 
The name alone captures all that this product offers. True to claims, it's suitable for almost all the interior parts of your Tesla.
It gives a long-lasting, deep cleansing effect without damaging any material. It's excellent for combating stains in just a few seconds.
Additionally, unlike some cleaners with strong, overpowering scents, this total interior cleaner has a sublime, tropical, and refreshing scent.
Hence, I can guarantee you'll enjoy using this one-of-a-kind cleaner and protectant. With just one swipe, you should buy this total cleaner to achieve a professional result.
#1. What we Like
It has a gentle formula that can protect your Tesla from harmful solar rays.
It has a nice fragrance that dispels foul odors.
The product combats stains, grease, and grime leaving your car with a spotless and impeccable look.
It is multipurpose and affordable.
#2. What We Don't Like
Its watery nature requires caution and attentiveness while spraying so it doesn't spritz out in excess.
#2. Hybrid Solutions Interior Cleaner
The state of your car's interior matters as much as its exterior, so we have this interior cleaner suitable for vinyl, rubber, leather, and plastic. 
Its high compatibility with various interior materials and parts makes it a good choice. 
You can easily put it to use by spraying it on a microfiber towel before wiping your car's interior to get rid of dust, dirt, and grime.
Interestingly, apart from cleaning, this interior cleaner also protects it against the effect of UV rays. As such, it protects your Tesla's upholstery from heat damage.
#1. What we Like
Both the ceramic and Graphene components stop dust from gathering on surfaces quickly. So, your Tesla's interior stays cleaner for longer.
Its aloe vera content exudes a natural, pleasing scent that combats and eradicates foul odors.
It contains soothing conditioning oils that enhance the shine of Tesla's vegan leather seats and maintains its smooth, soft feel.
#2. What We Don't Like
This product is not suitable for Alcantara leather.
It clumps up if you spray without shaking the can.
#3. Armor All Interior Car Cleaner
How many products are intended to protect your Tesla from further damage after cleaning? If you didn't know, they're not so many.
Thus, you need the armor all cleaner and protectant if you're interested in the long-term vitality of your car.
Its protective qualities are the inspiration behind the name "armor all." This 2 in 1 cleaner and protectant will renew your Tesla's sparkle while protecting the interior from aging and cracking.
Armor All will also protect your vehicle from damage that can result from excessive exposure to the sun and oxidation.
The manufacturers are extremely confident that this product will give satisfactory results, which is why there is a money-back guarantee.
But if you stick to the usage instructions, you won't need your money back. If you would like to give this product a try.
#1. What we Like
This product has a special non-greasy formula that prevents dust and debris from settling after application.
You can apply it on various automotive surfaces.
It can make old surfaces come alive and give them a new look with its after-clean sparkly effect.
It's easy to apply. All you have to do is spray and wipe.
It's suitable for plastic, rubber, and vinyl.
#2. What We Don't Like
It's incompatible with leather; hence, you can't use it to clean your seats.
#4. Chemical Guys TVD_107_1603 VRP
Next on the list is another fantastic best-selling interior cleaner from chemical guys. Reviews left by customers are proof of how amazing the product is.
This product is a cleaner and protectant that's perfect for automotive wheel care. It goes excellently with your car's plastic, rubber, and vinyl parts.
TVD 107 1603 VRP restores color and vibrance to the vehicle's deck, dashboard, and other parts while repelling water and dirt.
Therefore, you can apply it to the Tesla's vinyl parts, windshield cowl, door panel, engine bay, bumper, and dashboard. 
Additionally, this product is an anti-UV protectant, thus fortifying your car against harsh elements that can cause discoloration, cracking, and fading.
#1. What we Like
This automotive cleaner is non-greasy and feels dry, so you don't have to wait after applying it.
Its packaging is economical as each pack contains three cleaners.
It doubles as an exterior cleaner.
Its scent is pleasant and eradicates odors but not overpowering.
It's easy to apply since it's in the form of a cream.
It restores the glossy shine of fading tires and trims, and its effects are long-lasting.
#2. What We Don't Like
It tends to cause irritability in sensitive body parts like the eyes.
#5. Griot's Garage 10975 Interior Detailer
Impressing someone is not just about how you look. It's also about how you take care of your property.
A spotless car is one of the best ways to imprint a remarkable first on someone, and the Griot's interior detailer will help you achieve this feat.
Griot's interior detailer is a unique product for light and dark-colored car interiors. It has no adverse after-effects like discoloration or residue.
Due to this, it gives a glistening effect, sterilizing your Tesla's interior and leaving it germ-free.
Griot's interior detailer is a cleaner that you won't be able to get enough of. A trial will convince you.
#1. What we Like
It eradicates dust and buffs off stains easily without leaving streaks or stains behind.
This product is easy to apply and leaves no residue or blotches on your Tesla's interior.
You can use it to clean your navigation screen.
It is effective and versatile. You can use it on your dashboard, seats, floor mat, steering wheel, carpet, door panel, etc.
Aside from your Tesla, you can use this product for any other car you own.
#2. What We Don't Like
The list above constitutes five of the best interior cleaners for your Tesla. These cleaners work perfectly on numerous parts of your vehicle's interior.
Aside from cleaning, they also have other unique properties, as some are protectants, and others kill bacteria and germs.
See the table below if you're wondering what else sets the five interior cleaners on my list apart. 
This table outlines the most outstanding properties of all the Tesla interior cleaners above.
| Tesla Interior Cleaners | Chemical Guys is a total interior cleaner. |
| --- | --- |
| Chemical Guys total interior cleaner. | It is the overall best. It's effective, versatile, affordable, and non-greasy. |
| Hybrid solutions interior cleaner | This product has the most natural scent. |
| All Armor car cleaner | It is the strongest protectant. |
| Chemical Guys VRP | It's economical and offers the most value. |
| Griot's garage interior detailer. | This cleaner leaves the least residue. |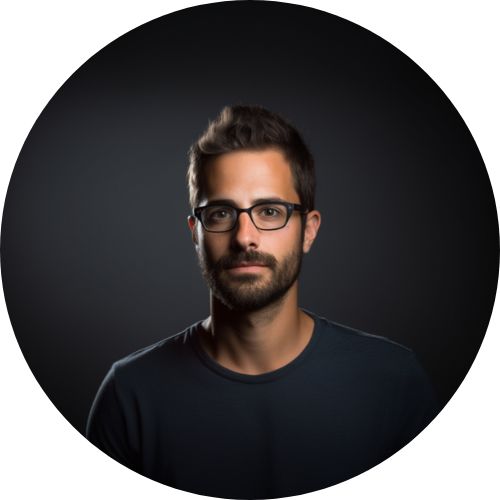 Hey, I'm Michael Davis, a 35-year-old with a degree and a love for cars and tech. Since I was a kid, cars have been my thing—so much that I even thought they ran on magic beans! Fast forward, and I've built Vehicle Army, your one-stop-shop for easy-to-understand car facts.