Tesla Bug Report: All You Need To Know
Last updated on April 18th, 2023 at 11:16 pm
Tesla is an amazing luxury vehicle with tons of intriguing features that takes driving to a new level, thanks to science and technology. 
However, despite the continuous improvements to facilitate Tesla vehicles' efficacy, users occasionally notice certain anomalies.
So, for safety reasons, there have been many questions from Tesla owners regarding how to report defects and bugs.
Well, worry not because you'll find out all you need to know about Tesla bug reports pretty soon.
It's easy to send a bug report to Tesla. It won't even take you any time at all. If your vehicle's voice command is active, you'll have to access it and say, "bug report, feedback, or report." After doing this, you can now lay out your complaint or give your suggestion, and that's all. 
In this article, you'll discover whether or not Tesla reviews bug reports. You'll also learn about the Tesla bug bounty program and how it operates alongside other relevant information.
By the end of this article, you will have sufficient knowledge on how to detect and report bugs in your Tesla.
How do I Report a Bug to Tesla?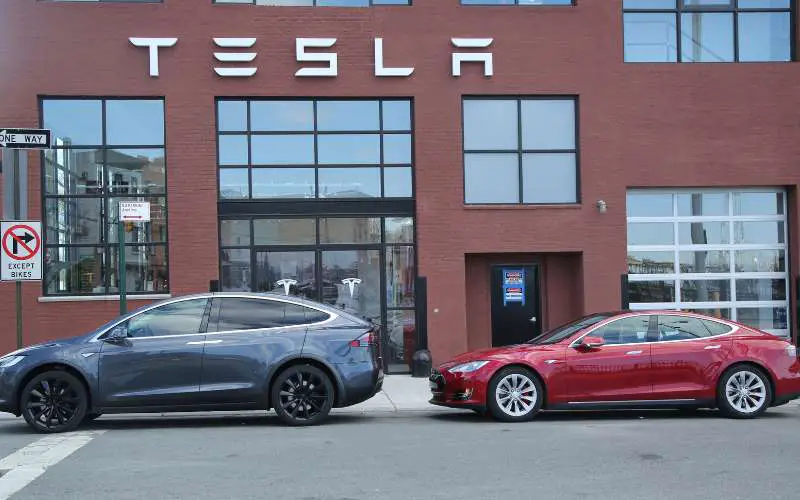 Reporting a bug to Tesla is much easier than you may imagine. There are various reasons why you may seek to place a report.
It could be because you seek solutions to bug-related problems you may be facing with your Tesla.
You could equally desire to communicate a report in a bid to participate in Tesla's well-paying bug bounty program. 
Well, whatever your reasons are for seeking out the procedure for laying a Tesla bug report, I've got you covered. 
There are two ways of contacting Tesla to lay a bug report. First, you can choose to follow any of the methods you find preferable. Thankfully, all the methods are simple.
So, to place a bug report, you have to begin by contacting Tesla. One of the ways to go about this is to visit the company's official website. 
Click here to go straight to the website. You'll be required to sign into your account when on the website. 
To sign in, click on "menu" and scroll down to "account." If you don't have an account, you can create one and sign in. 
After logging in to your Tesla account, navigate the page, scroll to the bottom, and choose your current region.
The next thing to do is to search for your region's contact information. You'll see a number you can call to report Tesla bug(s).
As you can see, this procedure is easy. You only have to obtain the number for your region and put a call through.
Moving on to the second method, you can send Tesla your feedback or lay your bug report via voice command. 
Here's what to do to initiate voice commands for your Tesla Model S and X or Y and 3.
| Model S and X | Model Y and 3 |
| --- | --- |
| Check the top right side of the steering for the voice button. | Search for the microphone button on the navigation screen and tap on it. |
| Tap on the voice button. | Alternatively, you can press the scroll button on the right side of the steering.  |
After carrying out the action above (concerning the model of Tesla you own), you'll hear a tone signaling you to voice your command. 
You can then say feedback, report, or bug report and voice your comment. That's all it takes to lay a Tesla bug report. I told you it's easy. 
Does Tesla Review Bug Reports?
People often seek to know whether or not Tesla reviews bug reports to decipher whether laying a report is futile or fruitful. Well, Tesla is a brand that prioritizes and cares about its users. 
Due to this, they strongly crave for users to have the best experience. Thus, they do all within their power to deliver top-notch services.
So, Tesla reviews bug reports regularly because it is integral to ensuring a seamless customer experience.
The periodic review of bug reports is important as it helps the company discover faults and features that need modification and enhancement. 
When you lay a bug report using voice command, your Tesla vehicle will take a picture of all its systems.
This picture will show your current location and the diagnostic data of your vehicle. Asides from these, your car will also take screenshots of the navigation touchscreen.
Tesla will review the notes of your bug report, location, snapshots, and diagnostic data. 
These reports will be the basis for making improvements and modifying features which will benefit both Tesla users and the brand.
How Much is it for the Tesla Bug?
Tesla users can win a lump sum of money through Tesla's bug bounty program. 
Tesla launched its bug bounty program in 2014 through bug crowd, whereby the company offers money to researchers (company staff exclusive) who find flaws in any Tesla car.
So, there's cash at stake if you can identify a software bug that pertains to safety and security or other vulnerabilities and lay a report. 
Tesla can ensure customers have a safe and secure internet connection through the bug bounty program. 
Initially, Tesla was offering $25 to $1000 to researchers who could find bugs on their website. 
Later, Tesla began offering $10,000 to research hackers who could identify and expose vulnerabilities, but in 2018, the amount was raised to $15,000.
Additionally, the company said they wouldn't void the warranty for cars used for research if the research follows Tesla's parameters. 
According to a report from 2020, "Flouroacetate," a team of security researchers won $35,00 and a brand new Tesla Model 3 after discovering infotainment bugs in 2019.
The same report also states that Tesla once offered a free vehicle and $1,000,000 to any security researcher capable of hacking the model 3 Tesla. 
The amount up for grabs in the bug bounty program depends on the gravity of the issue you discover. But generally, the prize ranges from $100 to $15,000. 
After submitting your bug report, big crowd and Tesla will examine it. If your report affects another third-party company, Tesla will forward your findings to them. 
Then,  after two days, you will receive feedback to inform you that they've accepted or rejected your request.
However, certain conditions qualify you to be eligible for the bug bounty program. 
Your country of residency must permit bug bounty programs. 
You must be above 18. If your age is below the age requirement, you should have permission from your parents.
You must not be a staff of Tesla or have affiliations with any third-party contractor.
If you breach any of these requirements, you will not receive payment.
How do You Clean Tesla Bugs?
Software bugs are always frustrating, so users seek to get rid of them. But, despite the desire to eradicate bugs from your Tesla system, you may not know how to proceed.
All you have to do is lay a bug report, and then Tesla will take it up from there. 
As you already know, Tesla reviews customers' bug reports regularly. After the review, the company works on the reports and upgrades the necessary features.
After doing this, Tesla sends the updates to the user's vehicles. If your vehicle is set to download over-the-air updates automatically, you will get the new and improved features swiftly.
But if, contrary to the above, your Tesla isn't on auto-update, you will have to update your system software manually. 
Once you activate the manual update, cleaning the bug begins, and all bugs will be eradicated when the update is over.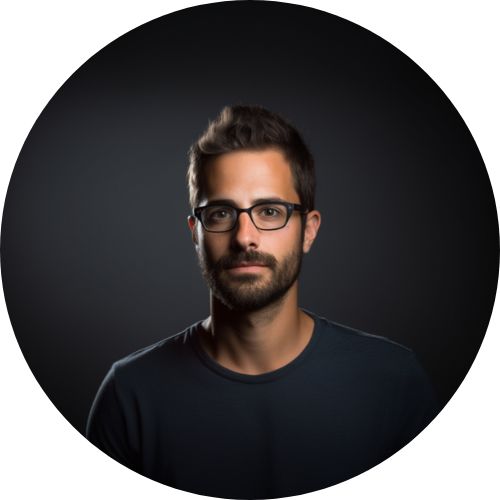 Hey, I'm Michael Davis, a 35-year-old with a degree and a love for cars and tech. Since I was a kid, cars have been my thing—so much that I even thought they ran on magic beans! Fast forward, and I've built Vehicle Army, your one-stop-shop for easy-to-understand car facts.