Tesla Approved Body Shop: All You Need To Know
Last updated on April 18th, 2023 at 11:16 pm
Tesla automobiles are aesthetically fancy, especially when you just purchased them. However, you may need to visit a body shop if you encounter a minor accident.
Finding an approved body shop is manageable because Tesla has provided support centers. This way, you will be sure that you do not need to sweat over a search.
Finding the approved body shop should be easy if you are a new owner.
Tesla-approved body shops are repair centers where you can service your Tesla or perform maintenance. The need for these centers is to ascertain that Tesla automobiles get their necessary repairs according to their unique demand. Also, various collision centers repair major damage to Teslas after an accident.
In this article, you will learn all you need to about Tesla body shops. As a bonus, you will discover how to find an approved body shop and repair center.
By the end, you will have sufficient information on this luxurious vehicle and its repair centers. Ultimately, you will learn how to better maintain your Tesla, routinely or after an accident.
Can a Regular Body Shop Fix a Tesla?
A Tesla-approved regular body shop can fix your Tesla. This way, if you ever get to visit a Tesla-approved body shop, it is certain that you are in safe hands.
So you can easily locate Tesla support online, and you will discover the service centers close to you.
These collision centers are eligible to fix both Tesla automobiles and other brands. They have good tools that are unique to Teslas and have trained technicians that are skilled and capable.
However, if you don't trust a regular body shop to fix your Tesla, you can locate a Tesla-approved body shop.
However, this will only be an advantage if there isn't an emergency and you have various options.
As much as you would like to locate a Tesla service center, if you do not have accessibility, you would have to make do with the available.
It is common to try to look for ways to identify regular body shops that repair Teslas. The proof that they are certified and reliable is a sure bet.
Here are a few ways to know if a regular body shop can fix your Tesla:
First, you can check if the shop is a verified Tesla body shop.
You can confirm if they have the Tesla sign upfront or around their workshop.
Finally, you can ask for their certification from Tesla.
All these steps are just a precaution to ensure your Tesla is well cared for. In the end, you will not regret your actions.
How Do I Find a Tesla-Approved Body Shop Near Me?
Finding a Tesla-approved body shop is made relatively easy because of the various ways of locating them.
Tesla indeed has their customers' best interest at heart and is willing to offer a splendid user experience.
Here are a few ways to find Tesla approved body shop near you:
By turning on your location and searching online
By calling Tesla support services.
#1. By Turning on Your Location and Searching Online
One of the fastest ways to find a Tesla-approved body shop is by surfing the internet for answers.
You can find one easily with a stable internet connection and active GPS location.
Here are a few steps to follow if you wish to use this method:
First, go to your browser and locate the search button.
Next, insert the keywords Tesla-approved body shop near me.
You will find the page; Body shop support Tesla. Click on it.
When you enter the page, click on the search button and insert your location, and you will see a list of available Tesla body shops within your location.
#2. By Calling Tesla Support Services
Calling Tesla support services is another way to find a Tesla-approved body shop near you. If you check your manual, you should see their support service on the pages.
However, if you need your manual, you can search online to get their service hotline from their website.
Tesla provides up-to-date and accurate information on their official website. Once you check them out, you will be on your way to finding a solution.
Can Body Shops Order Tesla Parts?
 Yes, body shops or collision centers can order Tesla parts. However, only Tesla-approved body shops can order Tesla parts. This policy allows transparency and authentication of the parts.
As expected, there is a rise in the sale of substandard parts. This problem makes it almost impossible to purchase quality products.
But, of course, with Tesla, you have nothing to worry about. As long as you are in the approved body shop, you're safe.
Also, it gives the buyer a feeling of satisfaction, knowing that they will repair your Tesla with quality parts.
Of course, it is no news that substandard parts will either not fit or cause serious damage. This way, your life, and car are at dangerous risk.
After all, nobody should know a product more than its manufacturer. Therefore, it is best to trust only original Tesla parts when fixing your car.
It could be after an accident or maintenance routine. Whatever you do, please, do not stop at body shops that are not Tesla approved.
This action reduces your chances of finding Tesla's body parts or further reduces their credibility. As a Tesla owner, you should realize that Tesla is a luxurious car. Thus it has high maintenance.
If you don't have the means of sustaining it, it is best you don't purchase it in the first place. A Tesla is way above you if you have a knack for buying stuff above your pay grade.
The good news is that Tesla provides warranty and insurance policies for their customers. So you may not have to break the bank to pay for repairs.
If you have a good insurance policy, you have nothing to fret about. However, driving carefully to avoid 
accidents that will waste time and money would be best.
Nonetheless, accidents and mistakes are bound to happen or are inevitable. If it happens eventually, you should be thankful that you are alive to fix the parts.
To further help you, here is a table showing a few Tesla parts and their prices.
| Tesla Parts | Prices |
| --- | --- |
| Wall connector wire box kit | $65 |
| Wall connector glass faceplate | $75 |
| Model 3 carpet interior mats | $95 |
| Model Y carpet interior mats | $95 |
| Model 3/Y air filter | $17 |
Can Teslas Be Serviced Anywhere?
No, you cannot service your Tesla anywhere. This car deserves more quality servicing than a regular collision center can offer.
However, if you contact a Tesla technician after a breakdown, they can locate you and serve it there.
But, it would be best if you do not contact a regular technician. For instance, if you owned a Toyota and had a technician for the brand, you should not call them.
If you are dealing with a Tesla, let the Tesla technician service Teslas. Consequently, let other brands do the same for their brands.
In the end, it improves the experience for both customers and technicians.
This offer is eligible only for minor issues that may require less work. For instance, the oil change or plug issues.
However, if it goes beyond what they can handle, you may have to tow your Tesla to the nearest approved body shop.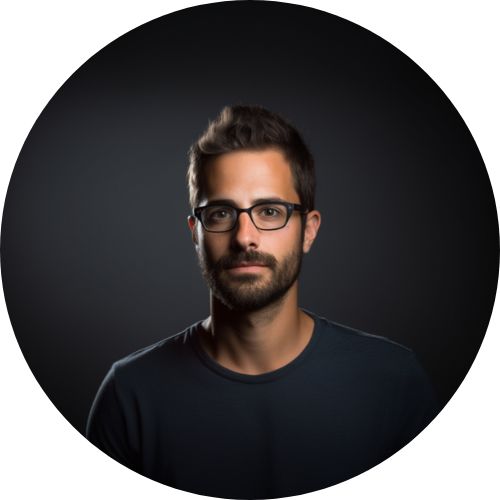 Hey, I'm Michael Davis, a 35-year-old with a degree and a love for cars and tech. Since I was a kid, cars have been my thing—so much that I even thought they ran on magic beans! Fast forward, and I've built Vehicle Army, your one-stop-shop for easy-to-understand car facts.