The 10 Best Tesla Jack Stands!
Last updated on September 10th, 2023 at 03:39 am
Many only consider using a car jack when changing tires. However, you should always use a jack stand when you're getting any work done underneath your vehicle.
A Jack stand will provide your vehicle with a sturdy base and fully support your vehicle's weight. You need to get a good jack stand for your Tesla to get the best results.
The best jack for Tesla Model Y, 3, S, and X is the Lifting Jack Pad Set, which is compatible with Tesla Model 3, X, S, and Y. It also comes with four pucks and a storage case. In addition, the carrier Jack Pad for Model Y, X, S, and 3 also has to lift pucks with a storage case.
Using a jack stand for your vehicle will guarantee both your safety and the safety of your vehicle, but you need to know the best jack stands for your vehicle. 
This article contains information about all the best jack stands that you can find on Amazon. 
10 Best Tesla Jack Stands Available On  Amazon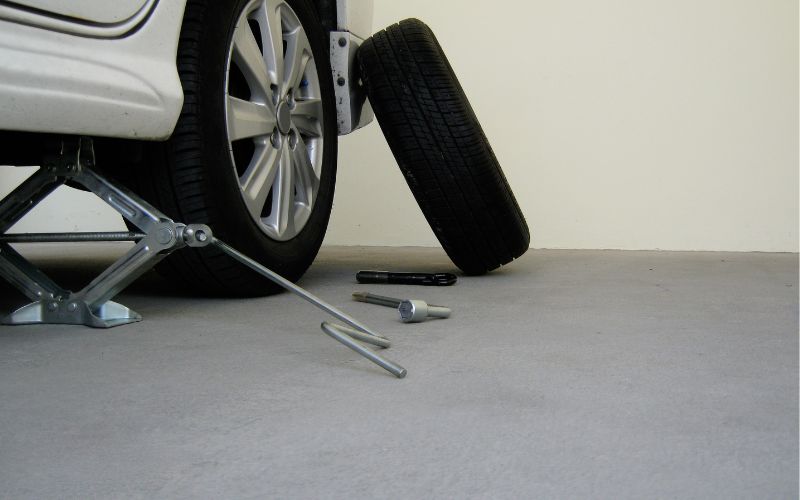 There are several options on Amazon that you can try if you want to get a jack stand for your Tesla; this list below contains some of the best jack stands you can find on Amazon.
#1. Omega Lift 32068 Heavy Duty Jack Stand
The omega lift is very popular among Tesla users because you can use it for your model Y, S, X, and 3. It is also very compact and helps prevent damage to your Tesla battery pack.
Further, it is highly compact and straightforward to use, and you can adapt it for use on other vehicles with interchangeable jack pads; it also has a load rating of 3 tons, about 6,000 lbs per stand.
It is made entirely of steel; the minimum height is 16.5 inches, while the minimum is 11.5 inches. 
The buyers on Amazon gave the vehicle a 4.7-star rating and described the jack stand as sturdy and reliable. You can use one jack stand on all your Teslas and other cars. 
#2. ESCO 10498 Jack Stand
The ESCO 10498 jack stand is made with rubber and has a load capacity of 6000 pounds, its maximum lifting height is 21.5 inches, and the ESCO brand manufactures it. 
The stand does not come with any accessories; it is sold individually and is powder coated to avoid rusting; it also has 10 adjustable height positions and a 3-ton capacity per stand.
The ESCO 10498 has an anodized post with rubber lifting pads and base dimensions of 12 inches X 12 inches.
In addition, ESCO has tested the jack stand to ASME standards by A2LA certified testing facility. 
Ratings on Amazon give the jack stand an average of 4.8 stars, the buyers enjoy the sturdiness, stability, and comfort. Also, the product gives good value for money.
Several buyers said Jack's stand is sturdier than others and built to last. Others observed that the base could be wider to provide more stability. All in all, the jack is a great purchase.
#3. BESTOOL Jack Stands
BESTOOL jack stands a distinctive design with circular base pads and a flat top rubber saddle. The jack stand will provide superior protection to the frame of your Tesla.
It will also provide maximum safety and stability with its removable and replaceable non-slip pads; the jack stand also has a mechanism for adjusting the height of the mobility pin.
With the mechanism, you can adjust the jack into 7 different height positions, which makes the jack more flexible; the circular rubber pad will prevent your vehicle from getting any scratches.
In addition, the powder coating is resistant to rust, can support up to 5 tons, and has a height range of 13.4 to 20 inches. 
The product has a 4.5-star review on Amazon, and the buyers agree that the jack is exceptionally well-built, the welding is perfect, and the paint is impressive. 
Also, the stand is sturdy, and the foot pads are foot friendly. Customers also appreciated the safety features, sturdiness, lock features, and rubber pads on the stands.
Overall, the BESTOOL jack stand is very safe and durable, and the lock feature is superior to other products; they are highly reliable for the price. 
#4. Big Red T43004 Torin Aluminum Jack Stands
The Big Red T43004 is made with alloy steel and is suitable for all Tesla Models; it has a load capacity of 3 tons and a maximum lifting height of 15.63 inches. 
The jack stand is suitable for supporting vehicles after lifting and can handle many vehicles, from small cars to ATVs, UTVs, and more. 
Big Red makes the jack with high-grade aluminum, equipped with locking support pins and 6 locking positions; also, the saddle has a large surface area that provides contact with the load. 
The foot base is also broad, which makes the stand more steady, the base can also be removed, and it's easier to store when you're not using it.  
Finally, the jack stand meets the ASME safety regulations and has a 1-year warranty. The product also has a 4.7 out of 5-star rating on Amazon; it is stable, sturdy, and easy to use. 
Other buyers also described it as lightweight, well-made, high quality, and other times of good quality. In addition, the product is very beautifully designed. 
Also, because they are very lightweight, it is easy to place them even when you're back under a vehicle. 
#5. Hydraulic PRO Steel Jack Stands
The Hydraulic PRO steel jack stand is made with alloy steel and is suitable for all-terrain vehicles; it also has a 3-ton load capacity. 
It is constructed with a welded frame design to make it more durable; the ductile iron support column and rugged steel frame construction make it more robust and guarantee longevity. 
It has a wide pyramid design that provides extra strength, and a large foot base delivers additional stability and stops the stand from sinking into the ground. 
Additionally, the double locking jack supports the vehicles after lifting with a jack; the jack is suitable for a wide range of cars apart from Tesla, such as ATVs, UTVs, and other cars.
The Hydraulic PRO also has a sawtooth design, allowing for rapid height adjustments that lock into place.
The height adjustment mechanism allows for upward movement and releases the handle locks and the mobility pin at the same time.
The Hydraulic PRO Jack stand has a 5-star review on Amazon; many buyers agree that although the stand is cheaper, it is solid and holds up well enough.
The stands also have flat pads on the bottom of their feet; the feature is very friendly and prevents the stands from digging into the floor or softer surfaces. 
Furthermore, the teeth engage very nicely, and the locking pin provides additional safety; the stands are also very well-painted and sturdy. 
#6. 4 Ton HD Flat Top Jack Stand
AME International manufactures the jack stand, made with alloy steel, aluminum, and rubber, and it is sold in pairs.
In addition, the pair usually has a 4-ton load capacity which you can achieve only if you use the jack stands in pairs.
Furthermore, the stand has a stable triangular base and powder coat finishing on the base; the minimum height is 13.8 inches, while the maximum height is 21.81 inches.
Order from Amazon comes with 2 individual jack stands with rubber top pads, 4 tons capacity each, locking pins with chains, and a safety pin; there is also an instruction manual.
The 4 Ton HD Flat Top jack stand has a 5-star rating from buyers on Amazon, and the reviews are great; the locking pins are solid and easy to use, and the base is also solid.
In addition, it has a tough powder coat finish to prevent rusting.
#7. ESCO 3 Ton Performance Shorty
ESCO is an excellent brand for jack stands, and the 3 Ton Performance Shorty jack stand is one of their best products; it is also an excellent jack stand for Tesla vehicles.
ESCO makes the product with rubber; it has a 3-ton load capacity and a maximum lifting height of 17 inches. 
The stand has 7 adjustable positions, an anodized post, and powder coated base to prevent corrosion and rusting, it can carry 6,000 lbs per stand, and it includes 2 stands. 
In addition, the minimum height of the product is 11 inches while the maximum height is 17 inches, the base dimensions are 9.5 X 9.5 inches, and it has been tested to ASME standards and certified. 
Buyers also rated the product by stability, sturdiness, and value for money, and several buyers gave 5-star ratings for the features they enjoyed. Overall, the product got a 4.7-star rating.
The product is above others because of its minimum height; the platform has rubber cushions that match the lift points on cars, so if your Tesla lift points are tender, this is perfect for you.
The foot pads are also wide, which gives outstanding support on softer surfaces. Also, the legs and the bracing are strong, and the stand is adequately welded and will serve. 
Finally, you can go for the taller versions of the model; those have broader bases for more stability; if you're looking for more stable placement, don't go for the abridged version.
However, the 3-ton performance could have better painting, and it gets easily scratched. While the stands are solid, they may arrive scratched and bruised.
If the scratches make you uncomfortable, you can paint the stands yourself to get a more clean-looking jack stand; if you're okay with it, that works too.
#8. Jackco 3 Ton Aluminum Jack Stands
The Jackco brand is also a big name in jack stands manufacturing; the 3-ton aluminum jack comes in one pair and is made by Jackco with aluminum. 
It has a loading capacity of 3 tons and is sold in pairs.
Also, the jack stand has a maximum lifting weight of 15.25 inches. Also, the product is lightweight; each stand weighs less than 5 lbs and has a 2-inch saddle.
Further, the stands have 6 adjusting positions from 9.5 inches to 15.25 inches. It only comes in silver, and the pair are not the same height. 
The product has a 4.9-star rating on Amazon, some buyers comment on the price of the product, but they all agree that it is nice enough that the high price is well worth it.
The product is lightweight but durable. It is also sturdy without being too heavy, and the design is excellent. Additionally, it is secure and suitable for compact storage. 
It is also much easier to move the stands into position; the base is also very stable for placing on the ground, even if the surface is soft. 
However, the chain on the pin could be more robust and is very likely to break if you're not very careful with it. The stand is also durable, sturdy, and looks great.
#9. Sunex 1003AJ 3-Ton, Aluminum Jack Stands
Sunex International manufactures the Sunex 1003AJ 3-Ton in red and silver colors. It is manufactured with metal, and the dimensions are 6.3 X 7.6 inches by 12.9 inches. 
It also has 6 locking positions which allow secure load in multiple heights; it is also very lightweight and weighs less than 10 lbs. 
Buyers have rated the product 4.5, 4.4, and 4.1 stars for stability, sturdiness, and value for money, respectively. 
Also, you will likely find the big beefy pin that goes through the jack more reassuring than the single tiny piece of metal other Jack stands to use.
The stand is also well-made, stable, sturdy, and of good quality. The welding is also suitable, and the lever is decent, which makes it easier to position the stand.
#10. Jack Boss Car Jack Stands
This is one of the best jack stands manufactured by Jack Boss; it is made with alloy steel and has a 3-ton load capacity. The maximum lifting height is 16.7 inches. 
The stand is made with durable mild steel and has a complete welded frame that is very strong; the stand comes in red and has a powder coat to prevent rust and corrosion.
The top saddle area is long and concave and can provide the perfect support for the load. And the wide pyramid jack stand provides strength and stability. 
Also, the stand is thick and sturdy but not too heavy, so it is easy to manipulate. The buyers have given the Jack Boss Car Jack stand a 4.6-star rating; it is easy to use and sturdy.
Remember to use extreme caution when jacking a vehicle, use wheel chocks when necessary, and follow the manufacturer's instructions.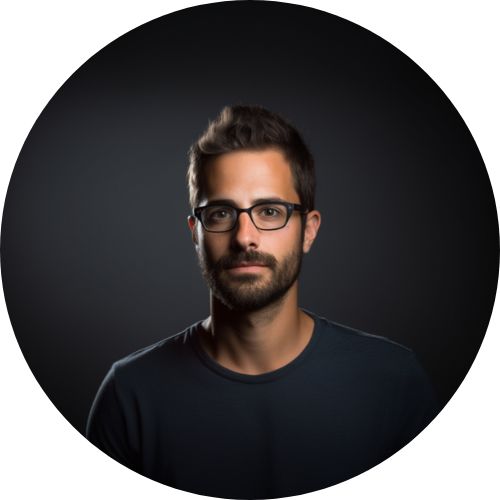 Hey, I'm Michael Davis, a 35-year-old with a degree and a love for cars and tech. Since I was a kid, cars have been my thing—so much that I even thought they ran on magic beans! Fast forward, and I've built Vehicle Army, your one-stop-shop for easy-to-understand car facts.