Can I Get SiriusXM in My Tesla Model Y? (Explained)
Last updated on April 18th, 2023 at 11:18 pm
There are many streaming platforms available for use on your vehicle. Each has its pros and cons.
The Tesla Model Y seems like a complete package, but does it have the exclusive SiriusXM streaming service?
And when it comes to the Tesla lineup, only a few models can use SiriusXM directly from their dashboard. Let's see if the famous SXM can be found on one of Tesla's best-selling vehicles.
Unfortunately, Tesla Model Y doesn't have the hardware necessary to get the SiriusXM radio signals. This hardware isn't compatible with the original radio tuner of the Tesla models y and 3.
Is SiriusXM Available in Tesla Model Y?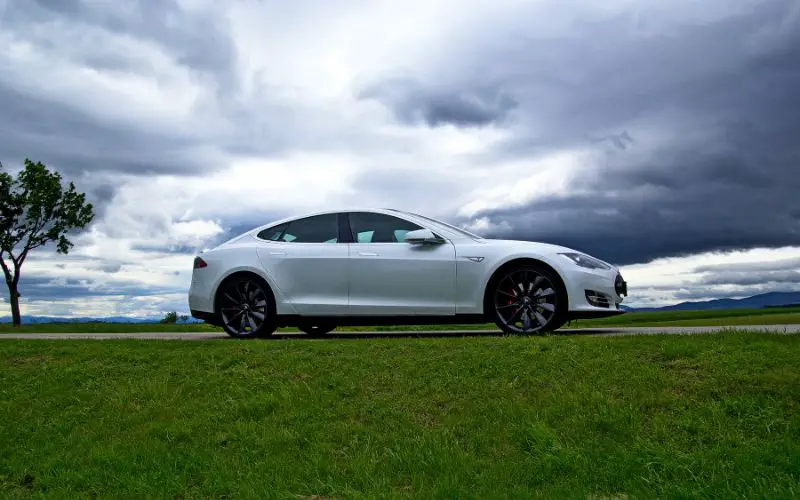 No, model y doesn't have a SiriusXM satellite. The SiriusXM hardware is a premium feature that Tesla has made available in only its top-of-the-line vehicles.
So, if you want to listen to the SiriusXM radio on your Tesla model y, you need to connect to a streaming source using Bluetooth or USB.
However, this feature is present in other models, such as the Tesla Model S and Tesla model X., Which have the SiriusXM radio through SXM-dedicated software.
Model y isn't the company's only product that doesn't come with the SiriusXM. Tesla's Model 3 and the Cybertruck also don't have this feature and are not expected to have it.
In the past years, Tesla has made several cost-cutting decisions to keep the model 3 and model y vehicles affordable.
For example, the removal of the model y's HomeLink garage door openers and the company having to replace them with wi-fi-based garage door openers.
While some of these decisions have had long-term benefits, some have not. 
An example was the company's decision to implement a camera-only "Tesla Vision" sensor suite rather than using normal camera feeds and AI to know when it's raining and when you should activate your wiper.
Tesla received a lot of criticism for this. Another decision by the company, which has received a lot of criticism, is not to include the SiriusXM hardware in the car model.
The company's reason for most of its cost-cutting decisions is so the software can make up for missing hardware in times to come. 
You might wonder how these changes relate to Tesla, not including the SiriusXM in model y. The point is that the company designing the model y makes cost-based decisions. 
Tesla has designed the Model S and Model X to both have the SiriusXM hardware. But they've chosen not to include this hardware in model 3 and model y.
The major reason SiriusXM will not be available in the tesla model 3 and tesla model y is that Sirius is not providing its hardware for free.
So, it's obvious that the company's decision not to include the SiriusXM on model 3 and model y was to reduce cost and make the vehicles more affordable. 
For instance, the tesla model 3 and tesla model y are both available at the prices of $46,990 and $65,990. 
With this, Tesla has been able to compete with EV cars like the Nissan Leaf and Chevy Bolt, with lower prices than $40,000.
Note: The above prices are the official 2022 starting prices of the model 3 and model y tesla vehicles.
Although they had to cut costs for these vehicles, the company could make up for it with software.
For instance, they added automated high beams to models y and 3. Tesla seems to like using software-based solutions to resolve missing hardware components.
How Do You Get SiriusXM in a Tesla Model Y?
You can't link the hardware that enables SiriusXM to your model y's center screen. The tesla model y doesn't come with the electronics to get the SiriusXM satellite signals.
So, unfortunately, there's no way to stream SiriusXM directly from your Tesla's center console. However, there's a way you can be able to install SiriusXM into your phone device.
You can get the SiriusXM hardware on your phone by downloading the SXM app on your mobile device and then streaming SiriusXM data via Bluetooth on your phone or using a USB connection.
Another way you can add the SiriusXM hardware to your car is by using a satellite radio receiver and dock. You'll need to find a power source and a place to fix the antenna. 
You'll have to run the wires directly to the power source and find a spot to place the dock. You can then use an FM modulator to drive your music signal directly into your car radio.
However, some users are complaining about the process being stressful and complicated. 
But since your center console has no other option to add the SiriusXM on your model y, you have to make do with this little trick.
How Much Does it Cost to Install SiriusXM to Tesla Model Y?
Since your tesla model y doesn't have the SiriusXM feature, making it available on your model y can only be done if you have a SiriusXM account and a separate device you can use to stream and connect to your car's speakers.
With this, you can install SiriusXM directly on your mobile device. You must download the SXM radio app on the App Store or Google Play Store and choose a subscription plan that best suits you.
So, the subscription cost will be to your phone and not your tesla model y,  as the hardware is unavailable in your car.
SiriusXM has different plans for users. You can view their popular plans here and choose which subscription plan would suit you.
Is SiriusXM in Tesla Model Y Worth it?
As stated earlier, this premium feature is unavailable on the tesla model y. So, we assume you want to know if having  SiriusXM is worth it.
You may be wondering if having a SiriusXM subscription is worth it. The truth is that SiriusXM has never been as popular as it is now.
SiriusXM, home to Howard Stern, posted middling results for July 2022's financial quarter, adding 23,000 self-paying subscribers to its satellite radio. 
At the same time, promotional subscribers grew to 54,000. So, if you're still deciding if you should get a SiriusXM subscription, these pros and cons will hopefully help you reach a decision; they are:
| Pros | Cons |
| --- | --- |
| Less commercial interruptions | It isn't free |
| Huge Program varieties | Additional streaming cost |
| Excellent sound and signal coverage | Complicated installation process  |
You might be hesitant to make a subscription after seeing the cons, but don't let them scare you away.
Subscribing to SiriusXM is worth it. Another major reason you should get SiriusXM is its compatibility with Alexa.
If you already have an Amazon Alexa device, you just got lucky. You can watch and stream your favorite SiriusXM shows on Alexa. Amazing, right?
You can also stream SiriusXM on many other devices with Alexa, like:
Another easy way to add SiriusXM radio to your device, so you don't have to go through that long and complicated process, is by using a VAIS Technology Kit.
Eventually, the pros outweigh the cons. SiriusXM is like the Netflix of FM radio, as it allows you to choose from various quality channels.
So, if you're willing to take some advice, getting a  SiriusXM subscription seems like a good idea. 
Conclusion 
With no plans yet from Tesla to introduce Siriusxm into their model y vehicles, you'll have to access your SiriusXM account on your phone, listen to music via Bluetooth, or install a hardwired receiver.
The process might seem like too much work, but it's worth the effort if you're a SiriusXM fan or music lover.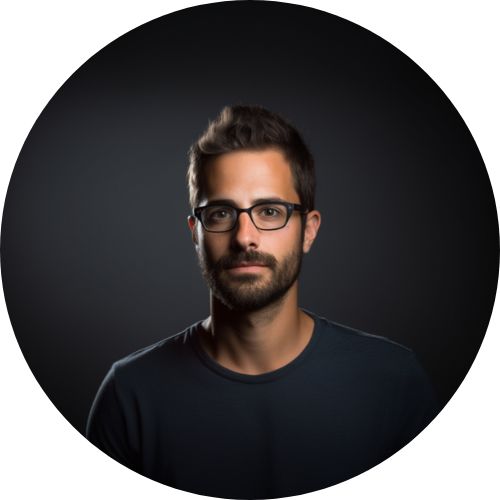 Hey, I'm Michael Davis, a 35-year-old with a degree and a love for cars and tech. Since I was a kid, cars have been my thing—so much that I even thought they ran on magic beans! Fast forward, and I've built Vehicle Army, your one-stop-shop for easy-to-understand car facts.