How To Remove Tesla From The Account? (Explained)
Last updated on April 18th, 2023 at 11:17 pm
Like every other thing, change is constant; you constantly want to buy and eventually sell things you own to get better versions of them.
However, selling a Tesla isn't something you carelessly do because you'll be required to transfer ownership; that entails completely removing the Tesla vehicle from your account.
Here's the deal about all that!
Removing a Tesla vehicle from your account benefits you and the new owner. However, failing to do that will result in the persistent attraction of supercharging and overstay fees from Tesla. Hence, to successfully remove a vehicle from your account, log into your Tesla app and manage the car to remove it from the account.
I've carefully written this guide to help you understand all the steps to remove any vehicle from your Tesla account. So, please read on.
How Do You Remove a Vehicle from Your Tesla Account?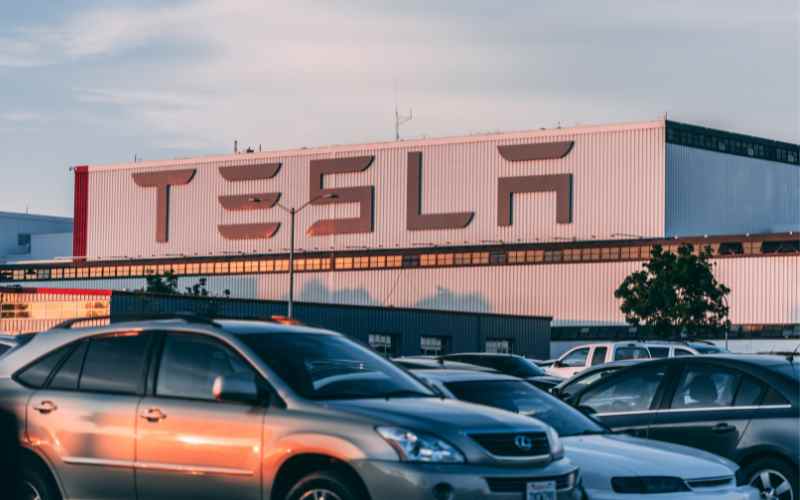 Fortunately, there's no hard-and-fast rule in removing a vehicle from your Tesla account. Instead, the most important thing is knowing why that's necessary.
When you remove a vehicle from your Tesla account, it only means one thing to Tesla. 
You no longer own the vehicle, which means you can give it to someone else without paying overstay charges.
However, say you want to sell a vehicle without removing it from the account. 
As much as you'll always get extra charges coming your way, the new owner would equally not have access to the account.
In this section, I'll help you avoid all that drama and show you the basic steps to remove a car from your Tesla account.
Furthermore, removing a car from your Tesla account doesn't mean your past supercharging credits and other upgrades will disappear automatically.
Here are simple steps to erasing a car from your Tesla account:
First, enter the Tesla account from which you want to remove a car.
Look for the car you want to remove and select the "Manage" option.
Select "Remove Car."
If you have the new buyer's information, input it, but if not, skip this stage.
Now it's time to submit your request to remove the car.
After doing that, you'll receive a confirmatory text in your Email; please confirm to finalize the removal process.
Additionally, you can choose to disconnect your name from the car by transferring the vehicle to unknown information.
All you need to do is type a name field as "unknown" and send it to an email address ([email protected]).
How to Remove Tesla from Mobile App?
Have you gotten a new Tesla car and still found the old car you sold out displaying itself in your Tesla App?
As annoying as that seems, it's in no way strange; if the new owner of the old car you sold doesn't set up his account, that car will constantly get in your way.
But you don't have that luxury of time to sit around and wait until the old car finally goes away on its own, do you?
That's going to be my agenda in this section; to help you remove a Tesla vehicle from your mobile App.
Below are a few options for removing an old car from your Tesla mobile App:
#1. Go to the New Owner 
This simple act can go a long way in helping you solve the problem. Also, the new owner may need to learn how to disable the mobile access of the Tesla car.
So going to show him how to do that will achieve two results; 
First, it'll help you to get rid of that car from your mobile App.
Secondly, the new owner will better understand how to operate his newly-purchased car.
If you can't access the new owner, skip to the next option below.
#2. Log Off and Into Your Account
Here, you can try logging out entirely from your Tesla mobile App and logging in again to see if things change.
If the situation persists, you'll have to explore the option below.
#3. Tesla Customer Support 
There's no situation you'll face with your Tesla vehicle and mobile App that their customer support won't remedy.
All you need to do is email Tesla requesting the removal of the old car from your mobile App. 
Please provide the necessary details of the car you're removing from the App. If that doesn't help, here's another option for you.
#4. Do It Yourself on Tesla Website
Funny! This problem is something you can remedy with the correct information at hand.
Hence, please follow these steps to get that car off your Tesla mobile App.
Go to tesla.com and log into your account.
Look for the vehicle you want to stop seeing and click on the "Manage" option.
Select "View Details."
Scroll down and select "Remove this vehicle from my account."
Now, you're all done! The vehicle will successfully leave your account.
Can You Sell Your Tesla Without Removing It from Your Account?
Remove the Tesla from your account before selling it because not doing that will have adverse effects.
Some of those effects will include you getting overstay fees and supercharges when you're no longer using your account.
To avoid that, I'll show you two broad methods (hard and soft reset) for removing your account from your Tesla before selling it.
#1. Hard Reset 
Clearing your account from Tesla using the hard reset entails draining the hardware by removing and reconnecting the battery.
Additionally, for you to attempt removing your account from the Tesla using the hard reset, you mustn't be a casual driver but one with experience.
As a safety measure, please disconnect all USB connections from the computer before executing a system restart on your Tesla.
#2. Soft Reset 
The soft reset involves using the Tesla software to get your account out of it while keeping the hardware intact. That said, the hard and soft reset differ for different Tesla models.
However, please follow these simple steps (irrespective of your Tesla model) to reset the car to factory settings.
Enter the "Service Menu" using the infotainment system.
Look for and select "Factory Reset."
Enter your Tesla details and "Confirm" for a factory reset.
There! Your account is off of the Tesla; you can now go on ahead to sell it. 
This table illustrates the differences between removing your car from your account before selling it and not removing it.
| Removed Account | Retained Account |
| --- | --- |
| Freedom from the old vehicle getting in your way. | You'll have no freedom from the old car. |
| You'll set up and operate a new Tesla with ease. | There'll be minimal access to a new car. |
| No supercharges or overstay fees. | Overstay fees and supercharges constantly get in your way. |
| The new owner will have access to his car. | The new owner won't have vehicle ownership. |
Can You Transfer Vehicle Ownership to a Tesla Account?
Yes, you can transfer vehicle ownership to a Tesla account. However, you'll want to do that to restrict yourself from accessing the vehicle at will since it's no longer yours to control.
Another necessary reason is to give the new owner total access to the vehicle. Also, failure to transfer vehicle ownership will incur accessibility problems for the new owner.
Hence, remember to transfer vehicle ownership to a new owner when selling your Tesla car. 
Here's a simple guide on transferring vehicle ownership to a Tesla account.
Enter your Tesla Mobile App.
You'll find the "Profile Icon" in the top right-hand corner; tap to open.
Select "Add/Remove Products"; select the "Remove" option and tap the car you want to remove.
Confirm to complete the process.
Now you've successfully transferred ownership. All the new owner needs to do at this point is set up his account appropriately.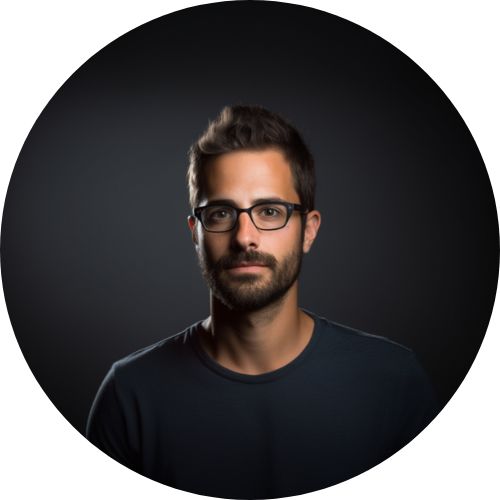 Hey, I'm Michael Davis, a 35-year-old with a degree and a love for cars and tech. Since I was a kid, cars have been my thing—so much that I even thought they ran on magic beans! Fast forward, and I've built Vehicle Army, your one-stop-shop for easy-to-understand car facts.