Tesla Flat Tire Repair Cost: All You Need To Know
Last updated on September 12th, 2023 at 03:04 am
A luxury electric car like Tesla makes you feel like you've advanced light years into the future.
Tesla cars have a certain appeal because they are versatile and possess several unique features compared to other cars.
However, like every other car, Tesla car owners sometimes experience flat tires. 
If you've ever experienced a flat tire with your Tesla and had no idea how much it would cost, you're in the right place. 
The average repair cost for a Tesla flat tire ranges between $50 to $90, depending on the auto mechanic contracted for repairs. Tesla roadside assistance charges $81 to repair a flat tire; however, this service is only available to Tesla owners with active warranties. The cost of a Tesla flat tire repair varies depending on sustained damage. 
In this article, I will provide the repair cost for Tesla flat tires, the insurance for Tesla tires, and your Tesla tires' life expectancy.
By the end, you'll learn how to respond in a flat tire/ tire replacement situation and the expected cost of Tesla tire repairs. 
How Much Does It Cost to Repair a Tesla Tire That Has Gone Flat?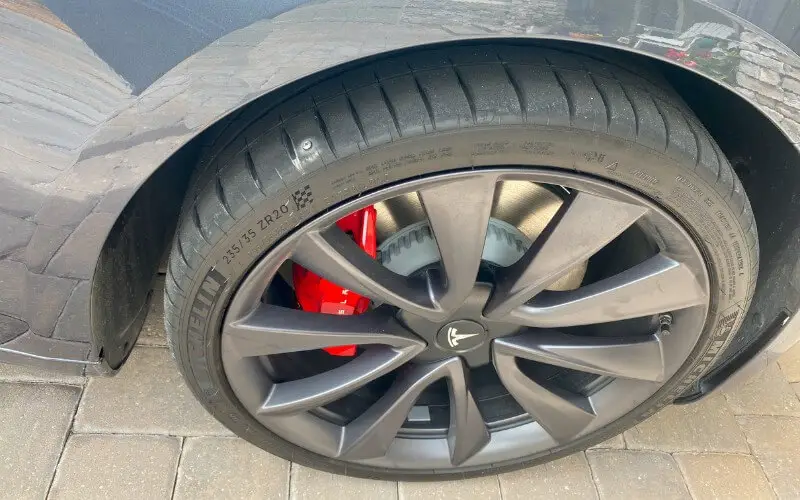 It costs between $50 to $90 to repair a Tesla flat tire, but it could cost more depending on the damage it sustained.
If a minor puncture causes a flat tire, you will be charged for labor after it has been patched.
However, if the flat tire results in severe or irreparable damage, it will cost you between $200 to $2000 (or more) for tire replacement.
The estimated cost for tire replacement depends on the Tesla tire model, the number of tires that need to be replaced, and labor costs.
Your best bet, whenever you experience a flat tire is to call "Tesla roadside assistance" for professional advice and repairs.
In addition, you must have an active Tesla warranty while using this service to enjoy certain benefits. 
It is also best to request help from Tesla's roadside assistance to ensure that seasoned professionals handle your car without overcharging you.
Even though there are various auto mechanics, most respond more slowly than Tesla's rangers or offer excessive service charges.
Older Tesla model owners found it harder to get auto mechanics to repair their flat tires because of the foam in them.
Therefore, they relied on Tesla rangers who knew how to cut past the foam and fix the punctures instead of advising them to replace it.
Below are the steps to contact Tesla roadside assistance when you get a flat tire; 
First, click the bottom of the Tesla app home screen and select "Roadside."
Next, scroll through the issues listed and select "flat tire."
Then, fill in the details required concerning your flat tire.
Lastly, select "request help" and wait for a swift response via call.
Many advantages are available when you contact Tesla roadside assistance when you experience a flat tire.
Below are the advantages of contacting Tesla roadside assistance for a flat tire repair; 
Tesla roadside assistance is available 24 hours a day, seven days a week, as long as your warranty is active. 
They offer to tow you for free to a Tesla service center within 500 miles.
In addition, they can provide you with loaner wheels to drive your center to a Tesla service center.
This service lasts for four years and is transferable to a new owner within that period.
If the key is locked inside, they come to your location to help tow your vehicle.
They also help Tesla owners whose warranties have expired, but they will pay fully for the services requested.
Does Tesla Have Tire Insurance?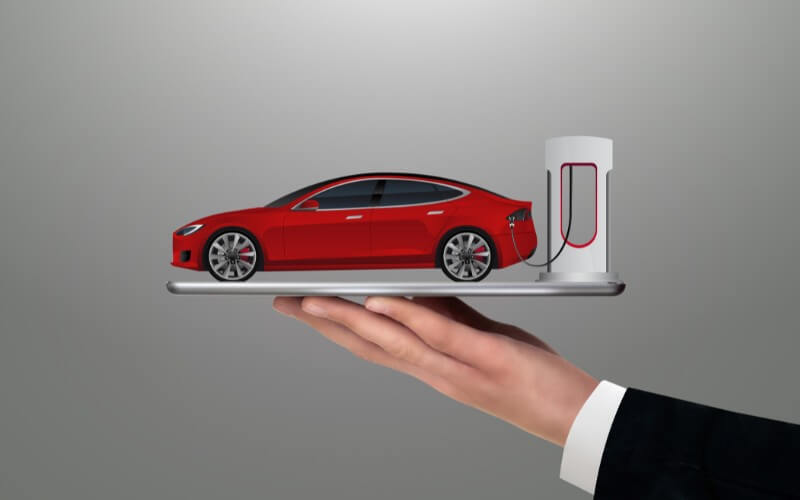 Tesla tires don't have insurance; you will bear the cost if your tires need to be replaced.
However, this is because Tesla does not manufacture the tires themselves; they only supply them.
If you want to get your tires insured, you can contact the manufacturer to enquire about a warranty. 
Tires usually develop issues due to the driving patterns or conditions of the car owner, so they are not insured by Tesla.
As long as the tires did not sustain issues due to factory defects, Tesla's warranty does not cover it. 
The only way you can get your tires insured in case of accidents or unforeseen circumstances is to get the entire car insured.
Unfortunately, Tesla clearly states in their warranty limitations that they do not bear the costs of flat tires or tire replacements.
Therefore, the only assistance Tesla offers while your warranty period hasn't elapsed is the 24/7 Tesla roadside assistance, where you pay for labor.
How Much Does It Cost to Replace a Tesla Tire?
The cost of replacing a Tesla tire ranges between $200 to $300 per tire. However, this cost varies based on the Tesla model in question.
You will also pay for labor and other miscellaneous fees depending on where you get your tires replaced, and these costs range between $50-$150.
After repairs, your total cost would depend on how many tires are replaced, your Tesla model, and the service charges. 
A set of four Tesla tires could cost between $1200 to $2280, depending on the Tesla model and tire brand or the size you choose.
Most auto shops inform you of your tire choices suitable for your model, the prices, and the life expectancy before the replacement is done.
This information allows you to explore your options and budget to make an informed decision that best suits you.
Despite this information, purchasing new Tesla tires might be hard for new Tesla owners, so it is essential to know the acceptable tire brands.
Tesla often uses tires from companies such as; Michelin, Pirelli, Continental, and Hankook.
However, the best tire brand for Tesla cars is Michelin tires due to their durability, noise reduction, and eco-friendly qualities.
Michelin tires are expensive, but they can carry the extra electric battery weight of Tesla cars flawlessly, which makes them last longer than others.
Below is a table that shows the Tesla models, their respective tire sizes, and price range;
| Tesla Model  | Tire Size | Average Tire Price (Per One) |
| --- | --- | --- |
| Tesla Model S | 255/45 R19 Front Tires and285/40 R19 Rear Tires | $150 to $500 |
| Tesla Model 3  | 235/40 R19 XL Front Tires and235/45 R18 XL Rear Tires | $100 to $400 |
| Tesla Model X | 265/45 R20 Front Tires and275/45 R20 Rear Tires  | $235 to $385 |
| Tesla Model Y | 255/35 R21 Front Tires and275/35 R21 Rear Tires | $195 to $450 |
| Tesla Roadster  | 175/55 R16 SL Front Tires and225/45 R17 SL Rear Tires | $375 to $500+ |
It is important to note that new tires would serve you better than used tires when seeking a replacement tire for your Tesla.
With Tesla tires, it is safer to purchase the more expensive options with promising benefits to avoid constantly needing tire repairs or replacements too soon.
How Long Do Tesla Tires Last?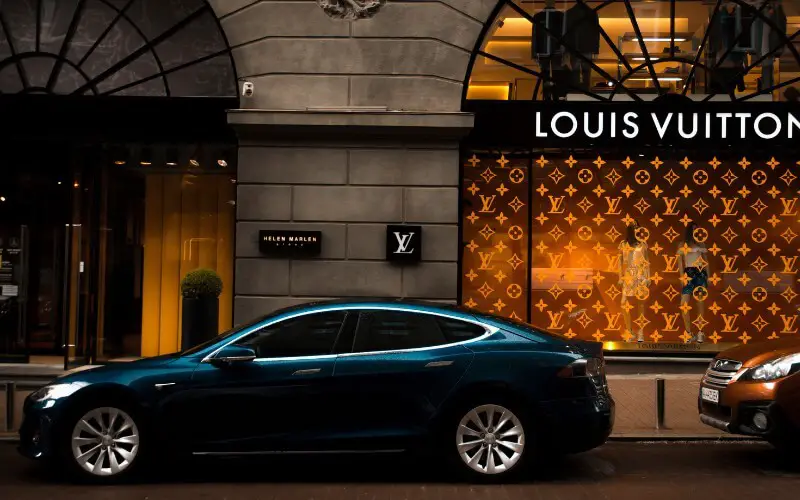 Tesla tires last an average of 30,000 miles; however, this depends heavily on the driver and tire maintenance.
When a Tesla is driven constantly during harsh weather conditions and bad roads without constant maintenance, the tires will wear and tear faster than usual. 
Interestingly, some Tesla users have testified to having tires that lasted up to 40,000 miles or more with proper maintenance.
These reports prove that the lifespan of Tesla tires ranges between an average of 20,000 to 40,000 miles. 
Tesla tires have a longer lifespan than regular tires because they are made from higher-quality materials.
In most cases, the tires of electric cars like Tesla tend to wear out faster than the tires of gas-fueled cars.
You must be wondering, "why?" this is because electric cars carry an additional load and acceleration force that weighs on the tires. 
Luckily, Tesla tires are made to effectively handle the additional weight and acceleration force that could easily cause the tires to wear out.
In addition, Tesla tires are made from thicker and stronger rubber to allow owners to enjoy thousands of miles without any problems.
In some Tesla cars, the front tires get worn out before their rear counterparts, and in others, the back tires wear out before the front tires.
Either way, you can replace whichever tires give out first while maintaining the other tires that are still in good shape.
This development ensures that you can avoid shouldering the burden of replacing four Tesla tires simultaneously, especially since they are expensive.
The most crucial aspect of ensuring your Tesla tires do not wear out early is avoiding going on rough rides too often.
Tesla tires might be high quality, but they require you to be careful with your driving choices like other cars. 
Below are some tips to help you boost your Tesla tires' life expectancy: 
First, you must avoid extreme accelerations because it burns out your tires quickly when done frequently.
Secondly, avoid frequently driving on bad roads and when you do- ensure that you drive carefully.
Thirdly, avoid hard braking too often because it is dangerous and wears out your tires quickly.
Lastly, rotate your tires as often as your auto mechanic advises to avoid unevenly worn-out tires affecting your driving.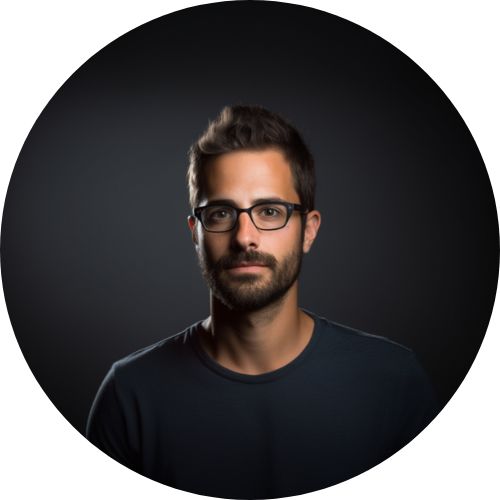 Hey, I'm Michael Davis, a 35-year-old with a degree and a love for cars and tech. Since I was a kid, cars have been my thing—so much that I even thought they ran on magic beans! Fast forward, and I've built Vehicle Army, your one-stop-shop for easy-to-understand car facts.