Tesla Toolbox: All You Need To Know
In 1994, the Diagnostic vehicle port OBD II was introduced to provide vehicle diagnostic services.
Since then, it has become a standard for most vehicles except electric cars like Tesla.
Since electric vehicles do not need the 16-pin OBD II port for vehicle diagnosis, Tesla thus designed its own unique diagnostic service provider, the Toolbox system.
The Tesla Toolbox System is Tesla's official diagnostic software. It can clear error codes, diagnose, and even activate newly installed hardware. The toolbox diagnostic tool is an invaluable mechanism for repair shops and mechanics venturing into the art of servicing Teslas. With the Tesla Toolbox, you can run diagnostics of the same quality as certified repair shops.
In this article, I will list and explain the various features of the Tesla Toolbox system and how it works.
I'll also discuss its various versions and elaborate on their differences.
What does the Tesla Toolbox do?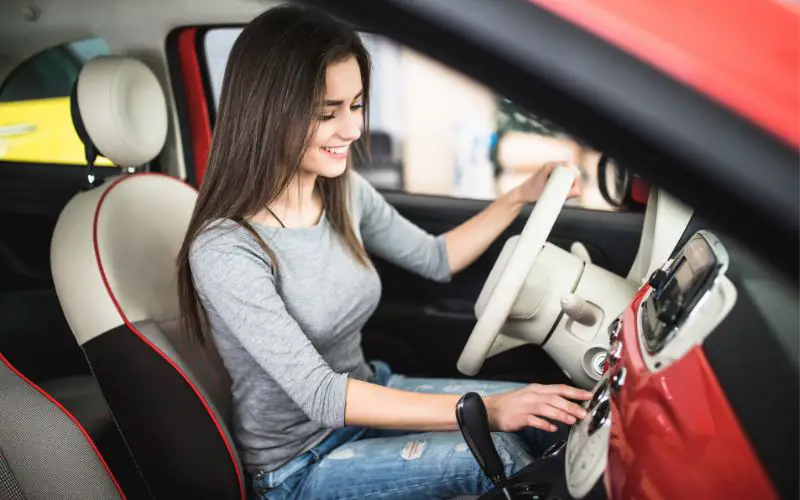 The Tesla Toolbox is a software-based diagnostic tool used to diagnose, clear error codes, and flash new hardware.
The Tesla Toolbox has many features that give subscribers access to repair shop levels of diagnostic tools.
Although the Tesla Toolbox requires a subscription to access, the ability to replace and flash new parts is a huge step forward for the right-to-repair movement.
Below are the special functions and things you can do with the Tesla Toolbox system.
#1. Perform Diagnostic Checks
The latest version of Tesla Toolbox now gives users access to many diagnostic tools that weren't available in the previous versions.
Diagnosing error codes is now easier because you can select a single system of the car, e.g., the high-voltage battery, and scan it for errors. 
Alternatively,  you can choose all the car systems and scan them.
Also, subscribers get level 3 access to log and diagnostic codes. Although the logs are not real-time, they will give you an idea of what is happening.
#2. Clear Error Codes 
Before the release of the Tesla Toolbox, Tesla owners could not clear error codes even after fixing the problem. Only Tesla technicians could clear such codes.
Thankfully, Tesla Toolbox allows users to detect and clear problems, thus providing quick and effective fixes.
#3. Activate Replacement of Parts
Devices with proprietary hardware require new hardware replacements to be registered. As a proprietary car manufacturer, Tesla hardware replacements also require activation.
The right-to-repair legislation has been gaining serious momentum in recent years, and the release (albeit paid) of the Tesla Toolbox is Tesla's way of showing support.
With the Tesla Toolbox, you can install replacement parts for your vehicle and activate it on your computer with just a few clicks without going to a repair shop.
How to use the Tesla Toolbox?
You can purchase the Tesla Toolbox for personal or commercial use, but you'll have to activate it before use. 
Activating the Tesla Toolbox 3 requires you to perform a few tasks. Ultimately, you have to satisfy the Tesla Toolbox hardware and software requirements.
Below are 6 steps to successfully set up your Tesla Toolbox before using it.
#1. Purchase the Tesla Toolbox Ethernet Cable 
Tesla doesn't have a standard OBD II port like other gas-powered cars because it lacks some sensors.
A substitute was made since the OBD II cable is incompatible and Tesla still requires a diagnostic cable.
Tesla's workaround was to design a property Ethernet connector for their vehicles.
Please note that Tesla Model X and S use a different Ethernet cable from models Y and 3.
However, you can purchase this four-in-one cable from eBay with an adapter supporting all 4 Tesla models.
#2. Pay the Toolbox Subscription
As mentioned earlier, Tesla Toolbox isn't free. So to subscribe, visit the Tesla service page and log in. 
On the website menu, you will see the Tesla service subscription icon, click on it and wait for the page to load.
When it loads, you will find two options.
Service and repair information 
Diagnostic information.
Click on the diagnostic information icon and select the plan that is suitable for you. 
There are 2 tiers of the Toolbox 3 subscription; they cost $333 for one month of access and $2000 for a year.
#3. Set up the Connection 
If you have purchased the Tesla Toolbox cable and paid for the subscription, you can now connect your Tesla to the computer.
Follow these steps to connect.
First, connect the Ethernet cable to the diagnostic port under the dash of the front passenger seat.
Then connect the Ethernet cable's head to your laptop and input the required IP address. 
Use Google Chrome as the web browser to connect to the Tesla. You have to make some tweaks before you can get the toolbox connection working on Google Chrome.
On the toolbox homepage, look at the URL bar and select the lock sign, click on the "site settings" popup, and select "allow insecure content."
After the homepage loads, click on the gray button at the top right of the browser. If it turns green, it means the connection is successful.
#4. Run Diagnostics
You can run diagnostics on the same level as certified repair shops using the Tesla Toolbox.
To run diagnosis: 
Select Dashboard
Click on service tools
Under the DTC tab, select one or more of the systems you want to diagnose
Select "check DTC" or "check all" to start the diagnosis
Wait until the diagnosis is out and save the results.
#5. Perform Repairs
Getting replacement parts for your Tesla is challenging because Tesla keeps a tight leash on all the aftermarket parts of their vehicles due to safety concerns.
You can use the Toolbox to flash new hardware that was just installed or diagnose and clear error codes. But please, ensure you buy original Tesla replacement parts. 
Moreover, on a serious note, attempting self-repairs might void your warranty, so proceed cautiously.
How Many Versions of the Tesla Toolbox Exist?
There are 3 generations of Tesla Toolbox. They are the Tesla car scan tool(version 1), Tesla Toolbox 2.1(version 2), and the new Tesla Toolbox 3 (version 3).
The administrative access to the diagnostic tools increases with your version. Tesla Toolbox 1 has the least permission, while version 3 has the most.
Although the latest Tesla Toolbox 3 requires a subscription, the features, and functions you get make it worth the fee. Also, other automakers' tools are more expensive.
Here is a table comparing the Tesla Toolbox 1, Toolbox 2, and Toolbox 3.
| Comparison Matrix | Toolbox 1 | Toolbox 2.1 | Toolbox 3 |
| --- | --- | --- | --- |
| Price  | Free | Paid | Paid |
| Connection type  | Wireless  | Wired | Wired |
| Level of access  | Dashboard-level error reporting  | Improved error code reporting and key fob activation | Repair shop-level diagnostic, event log access, and error code removal |
| Requirements  | Tesla account  | Tesla account, toolbox app, and Ethernet connector | Tesla account, special Ethernet cable, chrome browser, diagnosis and repair, subscription  |
Below are the features of the three versions of the Tesla Toolbox.
#1. Toolbox 1( Car Scan Tool)
The Tesla Toolbox 1 is Tesla's first level of error reporting. You can access this mode by viewing the dashboard and recording all the error messages your Tesla brings up.
Error messages like tire pressure warning, hydraulic fluid warning, and 12V battery errors are all level 1 codes.
Level 1 codes are self-explanatory, so you don't need to search for their meaning. If you are skilled enough, you can rectify most level 1 codes.
#2. Toolbox 2 
The Toolbox 2 or 2.1 is a Windows desktop application you can download. This exe file gives you access to advanced Diagnostic tools.
The system requirements of the Toolbox are light enough to run on any laptop. After making the required payment, plug the special Ethernet cable into the diagnostic port and click Connect.
Toolbox 2.1 is like an advanced service manual where you can see all necessary actions to replace or clear a particular error message.
#3. Toolbox 3
The Tesla Toolbox 3 is Tesla's latest diagnostic tool, giving subscribers freedom and diagnostic features never seen before in a Tesla.
One of the best features of Toolbox 3 is the ability to flash new hardware and clear error codes.
Mechanics looking to venture into the electric car repair market will benefit immensely from Toolbox 3 because it has detailed steps to fix many parts of the vehicle. 
Tesla owners will also benefit from this tool, enabling them to diagnose and solve problems in a jiffy. As such, Toolbox 3 is a must-have for all Tesla owners.
FAQs
What Other Tool Can I Use to Diagnose My Tesla?
Another alternative diagnostic tool for Tesla vehicles is the Loki diagnostic toolbox. This Toolbox can carry out error diagnosing and configuring on all kinds of Teslas.
It has free and regular automatic updates. But, it's best to stick to Tesla's Toolbox for Tesla diagnosis.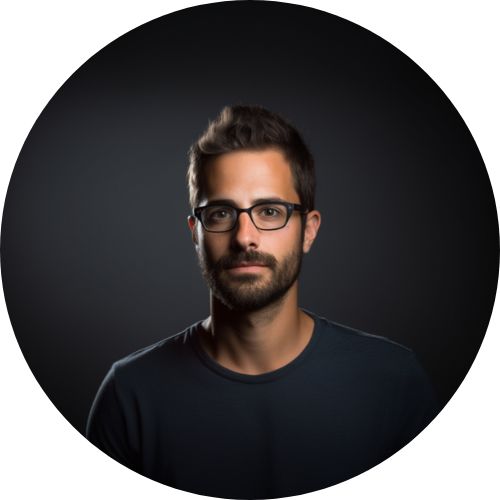 Hey, I'm Michael Davis, a 35-year-old with a degree and a love for cars and tech. Since I was a kid, cars have been my thing—so much that I even thought they ran on magic beans! Fast forward, and I've built Vehicle Army, your one-stop-shop for easy-to-understand car facts.