7 Best Tesla Cleaning Products!
Last updated on September 12th, 2023 at 03:03 am
Sometimes you may have to ride through an unsanitary part of town that will leave you frowning at the spots and mud splashes on your Tesla.
Even if the above isn't the case, regular cleaning as an act of maintenance is necessary for your car to retain its attractive gloss and state-of-the-art look.
But how can you clean your Tesla when you don't know the right cleaning agent? Not to worry, though. Keep reading, and you'll find out soon enough.
You can use numerous cleaning products to keep your Tesla looking sleek and spotless. They include; car shampoo, interior and exterior cleaner, waterless wax, glass cleaner, and an automotive wheel care kit. You also need car detailing brushes, wash mitt, foam gun, and microfiber towel, amongst other equipment, to apply the cleaning products. 
In this article, I'll tell you the best cleaning products for keeping your Tesla looking good for as long as you ride it. 
I'll also explain the appropriate parts for applying each product and the application procedure. By the end of this article, you'll know how to give premium care to your Tesla.
Seven Best Tesla Cleaning Products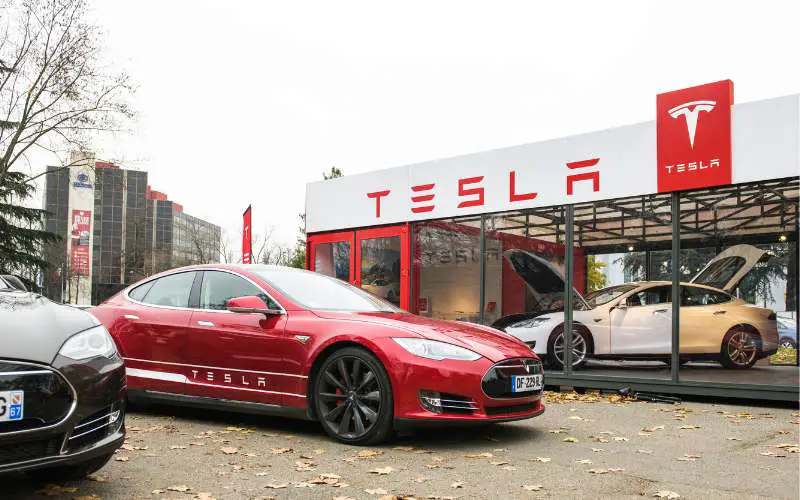 No matter how beautiful a car is, it won't be noticed or appreciated if it's dirty. As the owner, you won't feel comfortable riding it as well.
There's an extra boost of confidence that comes from stepping out from a clean, fresh-smelling luxury car. 
Knowing your ride is extremely attractive and attracts stares adds elegance to your stride. Trust me; you can never feel this way with a dirty car.
So, when you're in a DIY mood and want to go hands-on, you'll need certain products to carry out the task and get your Tesla looking squeaky clean.
Below are some of the best cleaning products you can use to maintain your Tesla vehicle, be it model S, 3, X, or Y. 
#1. Mr. Pink Super Suds Car Wash Shampoo
This car shampoo is a concentrated liquid soap with a sweet candy scent that effectively produces suds and bubbles to keep your Tesla's exterior neat. 
It is concentrated, so you don't have to pour in much; a little goes a long way for a good cleanse. This product will keep your vehicle looking fantastic and smelling great
#1. What we Like
It's foamy enough to eradicate grease, stains, spots, grime, and dirt.
It has a soothing scent.
It's easy to apply via multiple means, e.g., bucket wash, foam cannon, or foam gun.
It has a balanced PH tha
#2. What we Don't Like
If you don't dry the car quickly, there will be leftover water resulting in water spots on your vehicle after washing it with shampoo.
#2. Hybrid Solutions Ceramic + Graphene Inside Job
The neatness of your car's interior should be equal to that of its exterior, which is why we have this interior multipurpose cleaner suitable for vinyl, rubber, leather, and plastic. 
Because of its compatibility with many interior materials, you can easily apply it on surfaces by spraying it on a microfiber towel before wiping it.
It does a good job of erasing stains, dust, & dirt and is also a good protectant against UV rays, and I can guarantee that it's what you need. 
Luckily, it's up for grabs and can be delivered to you wherever you are,
#1. What we Like
It contains aloe vera, which exudes a natural scent.
The conditioning oils in the product enhance the shine of Tesla's vegan leather seats.
It eradicates mild and foul odors and prevents recurring odors.
The presence of ceramic and Graphene prevents dust from recollecting on surfaces quickly.
#2. What we Don't Like
It produces clumps if you don't shake it before spraying.
It isn't compatible with Alcantara leather.
#3. Chemical Guys Glass Cleaner
Tesla windshields and window glasses are susceptible to stains from bird droppings, mud splashes, dirty water, fingerprints, oil imprints, etc.
Your touchscreen is also prone to dirt and grease as you're always swiping and tapping.
So, cleaning your car glass regularly is a must even when the vehicle isn't yet due for a wash.
This glass cleaner is a nice product that will leave your car spotless and beautiful.
#1. What we Like
It's suitable for tinted and non-tinted glass.
It cleans perfectly without leaving streaks or residue.
It wipes away fingerprints, so you can use it to clean your touchscreen.
#2. What we Don't Like
You need to add an extra wipe with a dry towel to get the best result.
#4. EcoSmart Hyper Concentrated Waterless Car Wash and Wax
The waterless wash and wax will give your Tesla an excellent finish. All you need do is apply it to your car's exterior using a microfiber towel after drying your vehicle. 
It gives your Tesla a glossy look and lustrous finish without spots or watermarks. You can also apply it between washes to wipe off dirt, bird droppings, and other spots.
It comes in a 16-ounce bottle and can be used for any car color. Buy this product for a triple action effect (wash, wax, and protect).
#1. What we Like
Just one bottle provides an ample supply of waterless wash.
You can apply it on multiple parts of your car, including the wheels, door sill, paint, and window.
It has sufficient carnauba wax to enhance shine and protection.
#2. What we Don't Like
Although it's waterless, it's not ready to use as you still have to dilute it with water.
#5. Chemical Guys TVD_107_1603 VRP
This product is a cleaner and protectant, perfect for automotive wheel care. Hence it can be used for both the interior and exterior of your Tesla.
It is highly compatible with your vehicle's vinyl, plastic, and rubber parts. 
So, you can use it for your Tesla tires to enhance their shine and apply it to your vehicle's trim, bumper, door panel, windshield cowl, engine bay, and dashboard.
#1. What we Like
This automotive cleaner is non-greasy and feels dry.
Its effects are long-lasting.
Its water-based cream formula makes it fluid, thus enhancing easy application.
It returns shine to fading tires and trims.
It protects your car's exterior from the effects of the sun's Ultra Violet rays.
#2. What we Don't Like
It requires caution when spraying since it can cause eye irritation.
#6. Nurkul Auto Detailing Brush Set
A brush set is a must-have for cleaning your Tesla interior. This brush set contains 11 brushes with fine, soft & unique textures for your car's exterior and interior parts. 
Due to their texture, the brushes easily swirl and swipe around without inflicting scratches.
You can use them to gently apply your interior cleaner and swish around to generate cleansing foam in tight nooks and crannies. 
They are also perfect for brushing off dirt. Purchasing a set will ease up your vehicle maintenance.
#1. What we Like
The set contains a variety of brush sizes suitable for different needs.
The bristles are gentle & soft, and the handle offers a firm grip.
#2. What we Don't Like
#7. Amazon Deluxe Car Wash Mitt
What better equipment to wash the exterior of your Tesla than a microfiber mitt? It traps all the grit and dirt and scrubs them off your car.
However, if you don't want to go through the stress of manually scrubbing your car, you can purchase a foam gun as an alternative. 
#1. What we Like
It has an elastic band to grip your wrist and prevent slippage while in use.
It is soft and does no damage to the paint.
It is lint-free and also reusable.
#2. What we Don't Like
Using a mitt requires manual effort.
Below are some characteristics of a wash mitt and a foam cannon.
| Mitt | Cannon |
| --- | --- |
| It requires manual effort. | It uses a spray mechanism. |
| It has elastic wrist cuffs, and its material is microfiber. | It has an adjustable foam ratio dial. |
FAQ
What Material Can One Use to Apply Interior Cleaner or Glass Cleaner
Always use a lint-free material because it won't leave any residue. A premium microfiber towel will always deliver the best result.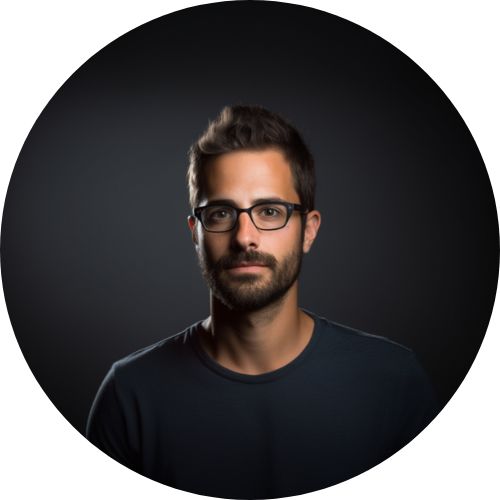 Hey, I'm Michael Davis, a 35-year-old with a degree and a love for cars and tech. Since I was a kid, cars have been my thing—so much that I even thought they ran on magic beans! Fast forward, and I've built Vehicle Army, your one-stop-shop for easy-to-understand car facts.