Tesla Temporary Registration (All You Need To Know)
Last updated on April 18th, 2023 at 11:17 pm
Clearing paperwork can be exhausting because any oversight will come back to haunt you. Temporary vehicle registration can be pretty tricky sometimes.
That's because you'll be stuck wondering if it's possible or not. It may be your first time using a Tesla model, and you're trying to figure out the registration process.
Understandably, you're unsure what to do, so you came here. Well, relax because you won't go searching for answers elsewhere!
Temporary registration of Tesla models is flexible but differs across the States. First, you can choose if you want Tesla to handle the whole registration process. There's also an option for self-registration. But whether you can register a temporary number plate for your Tesla depends on what State you find yourself in. Not all States accept temporary plates.
It doesn't matter what state you're in or your questions about Tesla temporary registration; this article will give you all the necessary answers.
Without further ado, let's get right into it!
Can You Register a Temporary Number Plate For Your Tesla?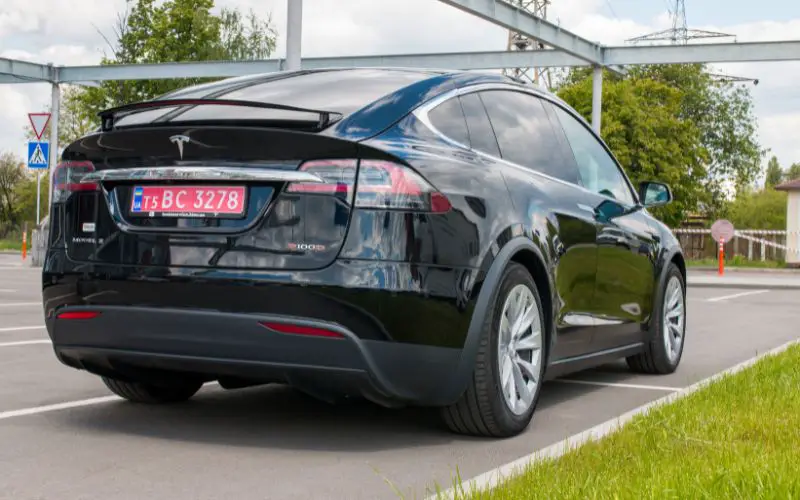 Yes, you can temporarily register a number plate for your Tesla. However, this is subject to change if the State you reside in doesn't accept temporary registration plates for vehicles. 
Depending on the State you reside in, Tesla can either process and send you the documents in your mail or handle the titling and registration. 
In most states, Tesla has 30 business days to finalize registration or process self-registration paperwork and send them to you. 
If your State of residence allows, Tesla can also send you temporary license plates. Hence, you can begin your driving experience immediately after receiving the delivery. 
Once you've taken delivery, Tesla will start processing your documents, and you should expect a permanent number plate shortly. 
However, they will only begin processing your records if you've completed all payments and cleared them. 
The legislation in various states makes it difficult to have a stable registration process across all states in the US. 
The table below summarizes all the steps in some states.
| States | Registration Process |
| --- | --- |
| New York, Massachusetts, Michigan, Pennsylvania | Temporary license plates cannot be issued. All vehicles must be registered upon delivery.  |
| New Jersey | Tesla will complete registration and mail you your registration card and title once processing is complete. |
Does Tesla Come Registered Upon Delivery?
Your Tesla model will come registered if that's what you want. However, this is bound to change since some states in the US don't accept this process. 
Hence, you will have to register your Tesla vehicle when it arrives. However, if you are to receive any registration, it would be temporary. 
The registration would be quick, so you can drive around in your car while the company processes your registration. 
If the company needs additional information, they will contact you immediately so your vehicle is registered as soon as possible. 
How To Take Tesla Delivery?
Taking a Tesla delivery is fast and easy. Many users of Tesla commend the company for its swift delivery processes. 
After placing your order for a Tesla, download the Tesla app and use it to confirm your delivery location and registration. 
For the company to proceed with your order, they require some basic details; ensure that you provide them.
The Tesla app gives you two options, finance your new Tesla or trade your current vehicle for a Tesla.
Whichever option you go for, they all provide the same result. The company must inspect the vehicle's condition before accepting a trade. 
Depending on your location, a Tesla model will be available for pickup at a delivery center or via delivery to your doorstep. 
The following sections hold information on the various delivery methods Tesla uses to deliver its vehicles. 
#1. Express Delivery
This Tesla delivery method is the only one that requires you to go to a Tesla location to pick up your vehicle. 
All you need to do is go to your delivery location and check with your Tesla advisor. Your Tesla advisor will guide you to your car, and you can drive it home. 
However, you must meet a few delivery requirements before leaving with your vehicle. 
Below are the typical requirements you will encounter when using this delivery method.
Sign the remaining agreements and submit your final payment. 
Unlock your Tesla through the Tesla app.
Complete your registration documents if you still need to finish them. 
You can explore the features of your new ride at your own pace. Tesla comes with in-car tutorials and an owner's manual you can explore. 
It would be best to go through the tutorials, as new models come with different updates. 
Express delivery is available at all Tesla delivery centers, and you can choose the one closest to your location. However, signatory requirements vary from State to State. 
#2. Tesla Direct
With Tesla Direct, Tesla delivers your vehicle to a suitable location or address.
Once the delivery address is accessible, Tesla will get your car directly to the provided place. 
Once the Tesla arrives, you can sign any remaining documents and drive away.
However, Tesla Direct is only available to certain areas and specific customers. Only some customers qualify for this service. 
#3. Carrier Direct
Carrier Direct is a fee-based delivery option available to customers who live more than 220 miles from the nearest delivery center. 
You don't have to be limited by other delivery options if you live far away and prefer to have your car delivered to you. 
Independent couriers make deliveries for a fee. The change in the price depends on your delivery location. 
However, this delivery method is slower. If you want faster delivery, the best option is to take delivery at a Tesla location. 
You opt for this delivery option by requesting your Tesla advisor to include it in your order. Tesla will provide a delivery date, and the courier service will confirm the date. 
Below are a few boxes you need to check off the list before shipment is made.
Sign and return any documents required by the company. Tesla will only coordinate shipment when they receive payment and signed papers. 
Sign any further agreements in your Tesla app.
If you want to trade in another vehicle, prepare it for pickup.
Once you've completed these steps, you will receive a delivery date confirmed by the courier service once your car is in transit. 
In addition, you will receive delivery updates from the courier from time to time. 
Will Tesla Help With Vehicle Registration?
Yes. Tesla will help you with vehicle registration while abiding by state laws. 
Tesla can handle titling and registration for customers. The company can also process and mail customers the documents they need to complete registration. 
You can use these documents and register your vehicle at a state's motor vehicle department. 
Tesla has been in the vehicle industry for years, and you would think the company would lose its touch regarding vehicle registration, but you might be very wrong. 
Tesla has some of the most outstanding values regarding vehicle registrations for electric vehicles. 
According to data compiled by Experian, Tesla has registered over 300 thousand units of their EVs in the US alone. 
To keep up with the number of units bought every week, Tesla has also increased their workforce in terms of vehicle registrations. 
Tesla currently holds the top spot for best-selling electric vehicles in the US, so you would expect a lot of sales from the company. 
How Much Is the Vehicle Registration For a Tesla?
The total vehicle registration fee you will procure depends on your Tesla model. Tesla calculates and collects all registration fees at the time of registration.
So, you can only get a breakdown of the total registration cost after that time. However, Tesla analyzes the fees to tell you what you're paying for.
Below is the registration breakdown for a 2014 Tesla Model S P85 in Idaho. 
| Description | Amount ($) |
| --- | --- |
| Registration  | 57.00 |
| EMS fee | 1.25 |
| State Police | 3.00 |
| Administration fee | 4.00 |
| Mailing fee | 1.00 |
| Personalized plate (optional) | 15.00 |
| Electric vehicle | 140.00 |
| Total | 221.25 |
Note: The registration detailed in the table above took place in 2020.
The registration fee breakdown for a Tesla model can vary across States. But, again, that's due to the difference in fees and the registration process across the States.
It's also important to note that the pricing can change with time. Tesla reserves the right to modify the prices if necessary.
What Do You Need To Register Your Tesla?
The requirements to register a Tesla model differ since the registration process varies by State. But Tesla provides all the documents you need to complete registration.
Depending on your choice and State, Tesla may handle the titling and registration of your vehicle. Otherwise, Tesla will mail all the necessary documents to you.
In that case, you'll complete your vehicle registration at the State motor vehicle department.
Across the States, Tesla usually has about 30 days to complete vehicle registration.
Also, Tesla can still contact you for additional information during registration. The essence is to speed up the process and wrap it up in good time.
Tesla ensures the registration process is flexible and convenient so that customers will get their cars on the road ASAP. 
Summary
The chance of temporary registration for your Tesla model depends on your State of residence. That's because some States don't issue temporary license plates.
In States that permit temporary plates, you have options for self-registration or leaving the process to Tesla. Either way, Tesla provides all the necessary documentation.
But if it's needed, Tesla will contact you for additional information.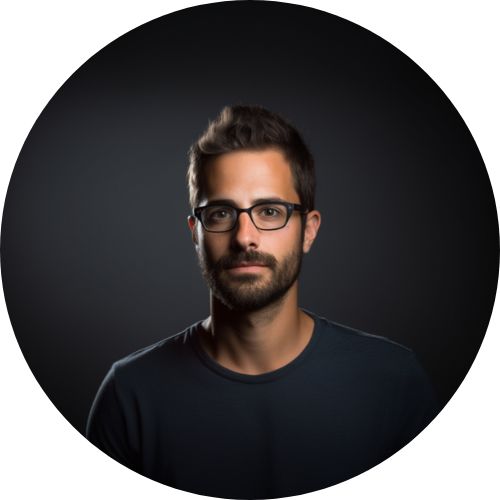 Hey, I'm Michael Davis, a 35-year-old with a degree and a love for cars and tech. Since I was a kid, cars have been my thing—so much that I even thought they ran on magic beans! Fast forward, and I've built Vehicle Army, your one-stop-shop for easy-to-understand car facts.