Tesla Screen Care And Maintenance! (Must Know Things, Tips & More)
Last updated on September 12th, 2023 at 03:04 am
Taking good care of your Tesla screen is necessary to ensure it functions properly and looks its best. 
Many users need to learn how to maintain their Tesla screens, or else it will pose a problem for them sooner or later. 
That brings us to the question, how do you care for and maintain your Tesla screen? 
You can maintain your Tesla screen by avoiding using abrasive materials to clean it up, using high-pressure water to wash the screen, avoiding pressing too hard on the screen, and ensuring that you clean the touchscreen properly. 
In this article, we will provide information on how you can care for and maintain your Tesla touch screen with a few tips and tricks; stick with me!
Can You Wash Your Tesla Screen?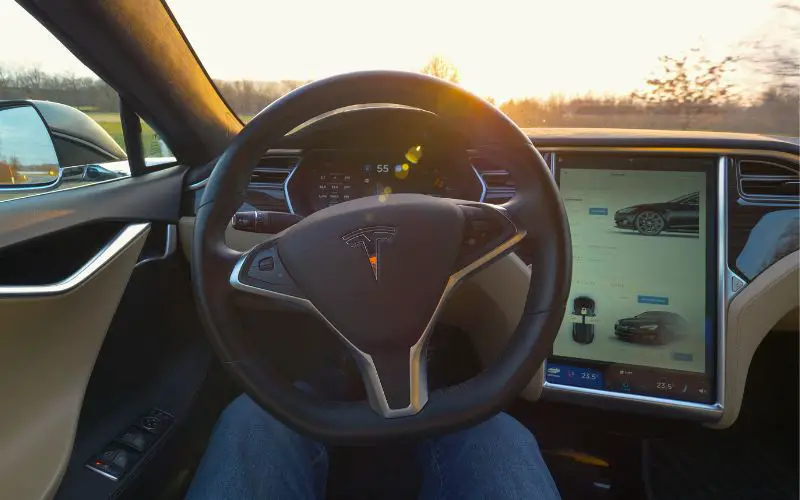 Yes, you can wash your Tesla screen but ensure that you do it appropriately to avoid causing damage to the screen and other interior parts. 
To wash your touchscreen, use a soft and clean microfiber cloth dampened in water to clean the screen surface gently. 
Ensure you do not apply too much pressure when cleaning the screen not to cause any damage. 
Do not directly spray water on your Tesla screen so you do not damage the electrical components inside. 
You should turn off the vehicle before you clean so you do not set yourself up for any risks. 
It would be best if you used only the soft cloth dampened in water, do not use alcohol-based gel products on your screen. 
How to Thoroughly Clean Your Tesla Screen?
Cleaning your Tesla screen is very important to ensure it works better for you for an extended period. 
Below are a few steps you should follow in cleaning your Tesla screen properly, but before that, here are some materials that you would need; 
Soft microfiber cloths that won't scratch the screen. 
Distilled water, and not tap water, because distilled water would not leave mineral deposits. 
Isopropyl alcohol is a safe cleaning solution for your Tesla screen.
Compressed air is not compulsory, but it is necessary to blow out dust or debris on the screen. 
Steps On How to Clean Your Tesla Screen?
Follow these steps below to properly clean your Tesla screen without encountering any issues; 
Ensure you turn off the car and the touch screen so you do not accidentally press on something while cleaning. 
You can now use your soft microfiber cloth to gently wipe away any dirt or debris from the screen. 
If you notice any stubborn stains on the screen, you can dampen the cloth and wipe the screen continuously. 
After you are done with that, you can now use a dry microfiber cloth to wipe away any excess moisture. 
If you want to use a screen cleaner instead, ensure that you follow the instructions on the package carefully. 
Please do not use offensive material on your Tesla screen, be very sure of the product you will use before you use them. 
Use a cover for the screen; this is a transparent film-like material that you would place on top of the screen to protect the screen surface. 
After you are done, turn the car and the touchscreen on to ensure everything works correctly. 
Follow these steps to effectively clean your Tesla screen without encountering any issues. 
Five Tips and Tricks for Maintaining Your Tesla Screen
Maintaining your Tesla screen is manageable once you've got the hang of these few tips and tricks.
#1. Avoid Harsh Chemicals and Abrasives
Do not go for very harsh materials when shopping for cleaners. Instead, you can use a microfiber cloth; it is usually soft and highly recommended. 
If you must go for chemicals, you should be sure you're not getting a toxic chemical; isopropyl alcohol is suitable for Tesla screens. 
#2. Be Regular 
There is no secret to having a clean and clear Tesla screen; you only have to maintain regular cleaning with suitable materials. 
#3. Avoid High-Pressure Water 
You should only dampen your soft cloth and clean your Tesla screen but do not directly spray water on it, especially water rushing with high pressure. 
#4. Protect The Screen
When you are not using the screen, ensure that you protect it with a sun protector or any other protective material suitable for the screen. 
#5. Regular Software Update 
Ensure that you update your touchscreens software regularly because updated software enhances the performance of your Tesla screen. 
Tesla usually releases new updates regularly, so updating your software improves your screen.
Maintaining these tips and tricks would enhance the performance of your Tesla in the long run. 
Below is a tabular summary of some Tesla screen issues and their possible fixes; 
| Screen Issues  | Solutions |
| --- | --- |
| Unresponsive screen  | Reset your Tesla screen by holding down both scroll wheels for 10 seconds  |
| Screen freezes  | Reset your screen  |
| Mobile app connection issues  | Check your internet connection and restart the app  |
| Navigation issues  | Check for available software updates  |
| Touch inputs not registering | Check for dirt or debris on the screen  |
These are possible fixes as they may not work in all cases. If, after trying these fixes for each case, the problem persists, please consult Tesla customer care services. 
How Long Would a Tesla Screen Last? 
With reasonable daily usage, your Tesla screen is expected to last for up to 5-6 years. 
Commonly, tesla screens are supposed to last for as long as the vehicle, but it is typical for the screen to not work up to that time due to several factors, 
Some factors that contribute to the short life span of Tesla screens include; 
The usage. 
The environmental condition. 
How you maintain them. 
But whenever you notice any issue with your Tesla screen, it would be best to contact Tesla customer support so they diagnose the issue and provide a possible fix. 
Another major factor that contributes to how long your Tesla screen lasts is the brand. 
Below are some amazing Tesla screen options and how long they last: 
| Screen Size  | Tesla Model  | Expected Lifespan  |
| --- | --- | --- |
| 15-inch touchscreen  | the lifespan of the vehicle  | 2012-2015 Model S  |
| 15-inch touchscreen  | 2017-2019 Model 3  | the lifespan of the vehicle  |
| 17-inch touchscreen  | 2012-2015 Model S  | the lifespan of the vehicle  |
| 17-inch touchscreen  | 2016-2019 Model S  | the lifespan of the vehicle  |
| 17-inch touchscreen  | 2020+ model S, model X  | the lifespan of the vehicle  |
Proper care and maintenance can help you extend the lifespan of your Tesla screen, so ensure that you care for your screens adequately. 
Tesla also provides their users with a warranty on their screens, which covers the defect and damages incurred during normal use. 
Some other popular vehicle screen brands include: 
BMW iDrive- which features a touchscreen interface with a rotary drive and physical buttons for controlling media and climate. 
Audi MMI- Audi's multi-media interface features a large touchscreen display and rotary dial. 
Mercedes-Benz MBUX- Mercedes men's features a high-resolution touchscreen display and a touchpad for various functions. 
Ford SYNC- Ford features voice-activated controls for various functions such as media, climate control, and navigation.
Apart from these, there are some other amazing manufacturers with amazing touchscreens, such as:
Honda
Toyota
Volkswagen 
Chevrolet, etc… 
FAQs
What Do You Clean a Tesla Screen With? 
It would be best to clean your Tesla screen with a soft microfiber cloth dampened in distilled water or isopropyl alcohol. 
Does Tesla Get Scratched Easily?
A Tesla exterior is prone to scratches from outside elements like trees and birds. This is due to their eco-friendly water-based VOC-compliant emission. 
What Makes Tesla Move Faster? 
Better batteries and regular maintenance, in general, are factors that enhance the performance of Teslas.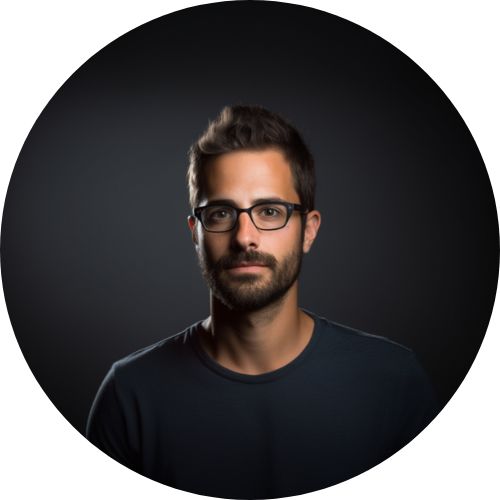 Hey, I'm Michael Davis, a 35-year-old with a degree and a love for cars and tech. Since I was a kid, cars have been my thing—so much that I even thought they ran on magic beans! Fast forward, and I've built Vehicle Army, your one-stop-shop for easy-to-understand car facts.