Tesla No Connectivity: 3 Possible Reasons!
Have you ever been frustrated with your Tesla not connecting to the internet? Many Tesla owners have experienced this issue and complained bitterly about this malfunction.
The connectivity feature allows you to access services that demand data usage. But sometimes, it may not connect, denying you access to all the services.
The malfunction can be a significant concern, especially if you're paying for the setup. But not to worry, this article will provide deep insights into such an occurrence.
Typically, your Tesla will not connect if it has a 3G cellular connection. Not too long ago, the AT&T cellular network, which Tesla uses to aid the connectivity in their automobiles, ceased its 3G cellular service. But besides the AT&T cellular network restriction, it could be that the 3G tower closest to you suffered a connection interruption.
In this article, we'll explore the various reasons your Tesla may be experiencing a lack of internet connection and how to fix it. 
We'll also discuss the importance of staying connected while driving a Tesla and how it can improve your overall driving experience.
Why Is There No Connectivity in My Tesla?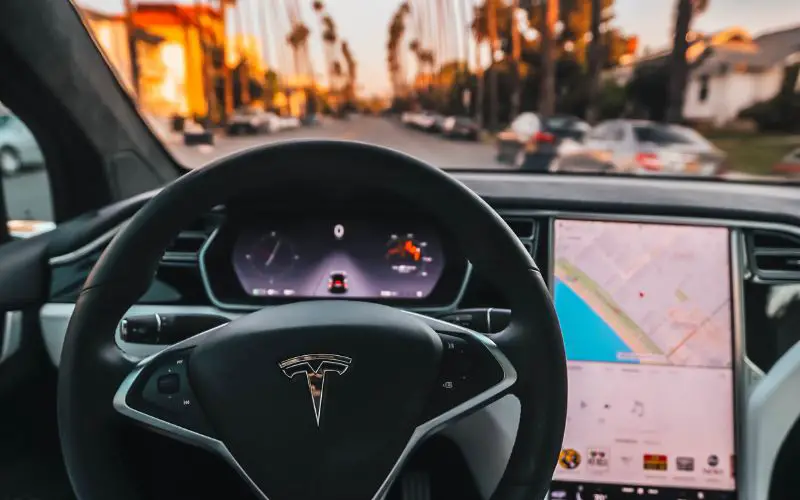 Your Tesla having no connectivity can result from network issues, software or hardware problems. 
However, if your model comprises a 3G modem makeup, and you're experiencing such an issue, it's because AT&T's 3G service has been disabled. 
By implication, you can no longer stream music online, receive traffic updates, be granted permission to over-the-air software updates, and many more.
AT&T is a telecommunication company that provides mobile, broadband, and television services. 
They have been providing services to Tesla since 2018. These services include wireless network connectivity for Tesla's vehicles, allowing drivers to access the internet, music streaming, etc.
In relation to these services, AT&T also provides cellular network services to Tesla.
They offer a variety of cellular networks to Tesla, including 3G, 4G LTE, 5G, and other advanced networks. 
These networks are designed to provide reliable, high-speed data connections for Tesla cars. 
With AT&T's cellular network services, Tesla owners can use the available services without worrying about slow speeds or poor connection quality.
But along the way, the company announced its discontinuation of the 3G cellular services sometime in February 2022, thus affecting the usage of 3G modems. 
To this effect, Tesla models built with 3G modem capacity must now upgrade to 4G\LTE capable modem to keep up with the service.
Consequently, if your model uses a 3G modem and you're experiencing a connectivity issue, kindly upgrade to a 4G capacity modem.
You can schedule a service appointment through the Tesla mobile app.
In addition to AT&T's cellular network upgrade issue, your Tesla not connecting can result from weak signal strength, software updates, and faulty hardware.
#1. Weak Signal Strength
Since Tesla's connectivity relies on a cellular or WiFi network, it's a significant determinant.
If you're in a region with poor cellular coverage, you'll find it challenging to connect your car.
In any case, if you suspect the signal strength is weak, drive to another location to see if it improves. 
Also, there's a possibility that the network mask nearby has some hindrances(tall buildings and cliffs), obstructing proper network transmission.
#2. Software Updates
Tesla often releases system updates, including solutions to system bugs and improved performance. 
These updates usually require considerable data download from the net, prompting slow connection or temporary disconnection.
Assuming you experience any connectivity issues after any recent update, check and ensure all installations for available updates are complete.
Likewise, try resetting the infotainment system of the car. It helps, especially when the system was updated not so long ago.
#3. Faulty Hardware
The hardware concerned with connectivity in your car can include modems, antennas, WiFi modules, etc. 
For any connection to succeed, all these components must be in good condition; otherwise, there'll be a compromise.  
In any case that you suspect faulty components are the problem, contact customer service to confirm and have possible replacements.
How Do I Turn on Connectivity in a Tesla?
Buying a Tesla allows you to connect your car to the internet. With a Tesla, you don't have to worry about setting up the connectivity manually. 
The reason is that it'll automatically connect to the internet when the engine is on. The automobile does this using AT&T's radio signals. 
To your knowledge, Tesla handles its connectivity setup in the manufacturing process.
It's such that they equip the cars with the necessary hardware components, including the cellular modem and SIM card, which are preconfigured to connect to AT&T's network. 
With this pre-configuration, it'll connect to the internet once you buy it from any store without any complications.
But It'd be helpful to know that Tesla owners normally need to purchase a data plan from Tesla to enable continuous connectivity.
In any case, if you cannot purchase a plan and wish to connect the car to a WiFi network, follow the steps below.
Click on 'controls' and then the 'WiFi icon.' 
It'll then start scanning and displaying the available WiFi network. Kindly select yours and enter the details(username and password)
Assuming the preferred WiFi network does not appear on the list, move closer until it appears and then connect. After connecting, the WiFi IP address will save in the system. As a result, the car will connect anytime it's close to that particular WiFi device.
In addition, if you want to take advantage of all the features that come with Tesla, it's advisable to establish a connection with the mobile app. 
Installing the mobile app lets you control your car remotely and get updates about charging and maintenance.
This ensures that all your data is secure, and you can access all the hidden services available with a Tesla.
To set up the mobile app with the car, Install it if you haven't already and log in using your Tesla account credentials.
After that, enable mobile access to the car by clicking 'allow mobile access' in the submenu safety option of the controls menu. 
How Do I Reset My Tesla's Connectivity?
Resetting your Tesla's connectivity can be challenging, but with the proper steps, it doesn't have to be. 
Whether you're having trouble connecting to WiFi or the internet, resetting your Tesla's connectivity can help you get back up and running in no time. 
Here are the steps for resetting your Tesla's connectivity to enjoy a seamless driving experience.
Hold down the two scroll knobs on your steering wheel for some time. Ensure the touch screen goes blank before releasing the buttons.
Following a couple of moments past, the screen will reboot. Navigate to 'controls' and select 'safety and controls.'
Click on the 'power off' knob.
Note that it's advisable to deactivate your car engine during this process- it shouldn't be on. 
Also, the touchscreen and almost every other function in the vehicle will be dysfunctional during the rebooting process. 
Even the headlights will be inactive and not come on until the reset process is complete.
In addition, if you're performing a reset due to WiFi issues, you can alternatively reset the WiFi. 
To do this, you'll need to disconnect and reconnect the WiFi. So, kindly navigate to the 'controls' menu and select 'settings.' 
Then, search your WiFi network in the list and click 'forget the network.' Resetting your Tesla's connectivity is that easy!
How Do I Know If My Tesla's Connectivity Has Expired?
Knowing the status of your car's connectivity is vital so that you can take the necessary steps to renew it before it expires. 
Fortunately, there are a few ways to check or verify the expiry status of your Tesla's connectivity. One easy way is to take note of any loss of internet connectivity. 
Usually, when you purchase a new Tesla, the company will award you eight months of free internet connection in partnership with AT&T's network. 
But after this stipulated period, you'll need to subscribe to their premium plan or connect to a WiFi network to enjoy the internet connection. 
So, if by any chance, there's no internet connection, your connectivity has expired. 
Though the subscription costs $9.99 per month and $99.99 per annum, not all countries are eligible for premium subscriptions. 
The table below highlights various regions\countries and their eligibility status:
| Region\ Country | Eligibility for Premium Subscription  |
| --- | --- |
| North America (United States and Canada) | Eligible  |
| Europe (Germany, Spain, France, Finland, United Kingdom) | Eligible  |
| Asia (Pacific Japan, Singapore, South Korea, and Thailand) | Eligible  |
| Africa (Nigeria, Kenya, Cameroon) | Not eligible  |
Another easy trick to detecting your Tesla connectivity's expiry status is testing the mobile app. 
Be attentive enough to see if you experience limited or no access to certain features and controls(vehicle's location, status, etc.). If you do, then the connectivity is most likely expired. 
Can You Use Your Tesla Without Connectivity?
Driving your Tesla without connectivity is possible, though you won't be able to access many features that make the car so unique. 
Without a connection to the internet, you'll limit your driving to specific functions like Tesla's Autopilot, live traffic updates, and over-the-air software updates. 
You'll also miss out on remote monitoring and access to Tesla's customer service.
However, you can still use your Tesla for basic driving functions without an internet connection.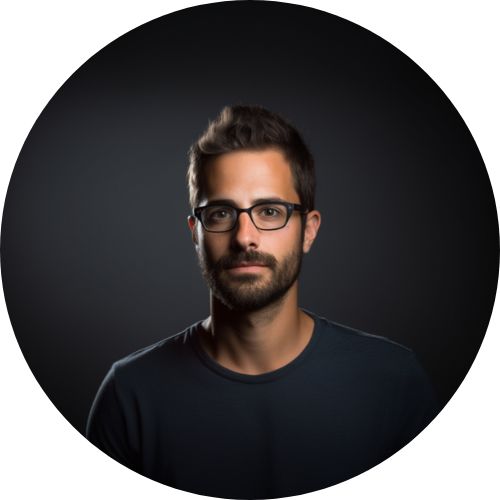 Hey, I'm Michael Davis, a 35-year-old with a degree and a love for cars and tech. Since I was a kid, cars have been my thing—so much that I even thought they ran on magic beans! Fast forward, and I've built Vehicle Army, your one-stop-shop for easy-to-understand car facts.