How To Check Tesla Camera? (A Complete Guide)
Last updated on April 18th, 2023 at 11:17 pm
Tesla is an electric vehicle with the most advanced features, including safety features. 
They are the first auto company to include a camera feature that captures what's happening around your car and can record any activity up to 250 meters of the range. 
However, you might need help accessing a tesla camera. It's easy to view. Here is how to get it done.
Your car must be in Park mode to access your Tesla camera. Then a camera option will pop up on the dashboard. Then clicking on the camera option will allow you to view your camera footage.
In this article, I'll explain how you can check the recorded footage of your EV. Also, you'll learn whether Tesla's camera records all the time.
How Do You Check the Live Camera in a Tesla?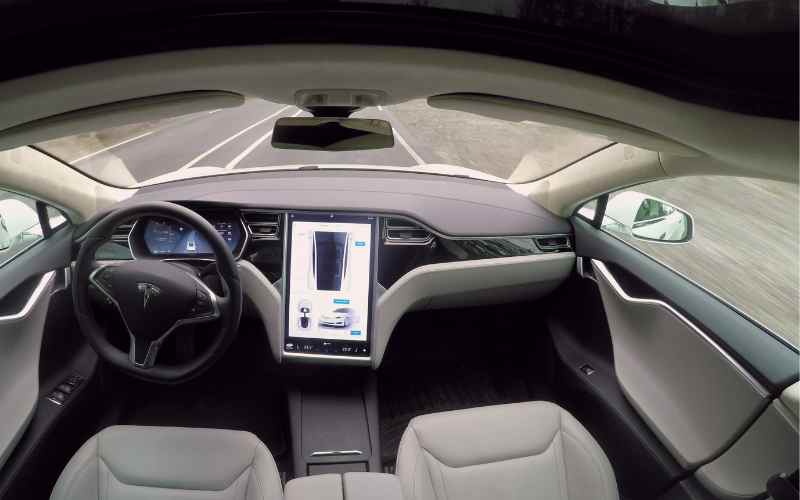 A live camera lets you see what is happening around your car. It helps you confirm your safety before returning to your electric car. 
Interestingly, the Tesla company does not access these cameras because of their end-to-end encryption, and it does not come with the Tesla Model X and S produced between 2012 to 2020.
Here are the steps to enable a live camera on your Tesla touchscreen.
To activate a live camera on a Tesla Model X and S, click on the Control option on the touchscreen. 
It will take you to the Safety option, then press it. Next, scroll down and choose the View life camera through the mobile app icon.
To enable live the camera on your Tesla model 3 and model Y, tap the Control button and click on Safety and security.
Then scroll down and press the View live camera through the mobile app option on your electric vehicle touchscreen.
To access the live camera on your mobile device ( either IOS or Android), you must install the tesla app of 4.2.1 and above and have premium connectivity. 
Tesla charges 10 dollars monthly for the premium connectivity. To enable the live camera on the Tesla app on your mobile phone, click the Security button to see a Sentry mode. 
Then click on the View live camera. You will be able to view what is happening around your car environment.
While navigating through your Tesla to turn on your live camera, you must put these in your mind.
Ensure you charge your electric vehicle before turning on your sentry mode because it doesn't work once your battery is low.
Once you switch on your view live camera button, you can access the front, rear, and side repeater cameras. In addition, you can switch between these cameras.
You can activate the speaker mode, where you can speak through your car. Just click the right button, and you will be in speaker mode. 
However, you will not hear your original voice; a few alterations will make you sound like a robocop, but it's fun.
Are Tesla Cameras Always Recording?
Tesla cameras continuously record both audio and video when you are driving. They can also record the activities while parked if you turn on the sentry mode. 
So even if a Tesla has an accident and becomes badly damaged, the cameras will still contain the recording from every angle.
The camera in the electric vehicle is for two primary purposes.
To allow tesla owners to monitor their vehicles when parked and to record footage when the driver gets involved in an accident.
When a driver ignores the road, Tesla headquarters receives the footage. This footage enables them to improve the motorist's support features.
The sensory mode does not record your vehicle environment all the time. So, for example, if no activities are going on around your car, this mode will not record anything for you to view. 
However, if it notices any movement, such as someone brushing or leaning against your car within the range of your auto, you hear an alarming sound.
There are eight cameras in a Tesla, each with different angles they record. 
The table below shows each camera and the angles they record.
| Tesla Cameras | Angles Recorded |
| --- | --- |
| The rear-view cameras | They prevent any accident from occurring from the car's blind spot. |
| The three cameras are at the back of the windscreen. | Each camera gives a short-range but broad view, narrow view, and longer-range focus. |
| The rear side camera | It assists the driver when reversing the auto. |
| The cabin cameras | It works when you activate the sentry mode. |
How Do You Check Recorded Footage on Tesla?
You can check your recorded footage using a computer or your tesla touchscreen. 
#1. Viewing in Touchscreen
Put your vehicle in Park mode first.
Then check for the app launcher and click on the Dashcam icon.  
Click on the Menu tabs at the top of the screen; you will see video clips categorized by location and timestamp. You can now view your footage recordings.
#2. Viewing on Computer 
Put the USB flash drive inside your computer, then go to the Teslacam folder.
These folders have three categorized files:
Recent Files: Dashcam saves every footage recording within 60 minutes to recent files. Each clip records four videos consisting of one recording from each camera.

Saved Clips: This file contains all footage that the dashcam saves.

Sentry Clips: These clips record in sentry mode the last 10 minutes of videos. However, when the USB drive memory becomes full, it will delete old clips you can never retrieve.
#3. How to Record Your Tesla Surrounding?
You can record the footage of your Tesla surrounding the dashcam. It's much simpler than it sounds. 
Just follow the steps below.
Format the USB flash drive you want to insert into your car port. It's best to use a glove USB port. You can use either format your flash drive manually or automatically.
Then insert your flash into your tesla USB port.
Activate the dashcam through the Control panel. Then click the Safety button to see the dashcam icon. 
Dashcam gives you different options on how and when to save your recordings. 
You can choose among them;
With auto, Dashcam will automatically save the footage recording once your vehicle perceives any critical security situations like collisions and airbag deployment. 
However, it's best to rely on something other than the auto-save mode on the dashcam to record all crucial moments.
When selecting the manual option, you must save recordings every 10 minutes.
Selecting honk enables the tesla dashcam to save footage of a recent 10 minutes video. You can select this option along with either the auto or the manual.  
After activating the dashcam, you can drive off.
The dashcam feature will change from time to time to show its status.
When your camera flashes a red light, it means the dashcam is recording.
When your camera light is not on, it shows your dashcam has paused. You can touch the icon to resume your recording.
And if your camera light shows green, the dashcam saves your recordings. So you can now view your recorded footage.
However, switch off the dashcam to Controls, then Safety. Next, click on the Dashcam icon and select the Off button.
How Can You Check the Tesla Interior Camera?
You can check your Tesla interior camera through the Tesla app on your mobile device. First, click on the Camera button and select the Cabin view icon. 
Doing so will show you what the camera is seeing and allow you to video what's happening. Furthermore, this feature detects when a driver is not attentive during autopilot.
The interior camera is not only for security; you can also use it to monitor your pets or children anywhere. So you can leave them in your car without any worries.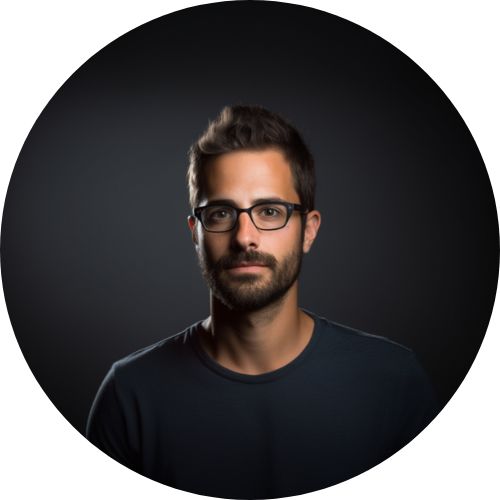 Hey, I'm Michael Davis, a 35-year-old with a degree and a love for cars and tech. Since I was a kid, cars have been my thing—so much that I even thought they ran on magic beans! Fast forward, and I've built Vehicle Army, your one-stop-shop for easy-to-understand car facts.