Tesla Trade-in Valuation in Progress! (Things You Should Know)
Last updated on April 18th, 2023 at 11:18 pm
Tesla is one of the major prospects you can choose from when buying an electric car since they offer highly desirable new and alternative autos. 
However, one of the most common questions car buyers ask is about the trade-in policy of Tesla. What is involved in the trade-in valuation? How long does their trade-in valuation take?
The Trade-in value of a car is the amount a dealer wants to put towards purchasing a new vehicle while taking an item as part payment. Tesla's trade-in value calculation depends on the maker, model, condition, year, and car mileage.
How Long Does Tesla's Trade-in Valuation Take?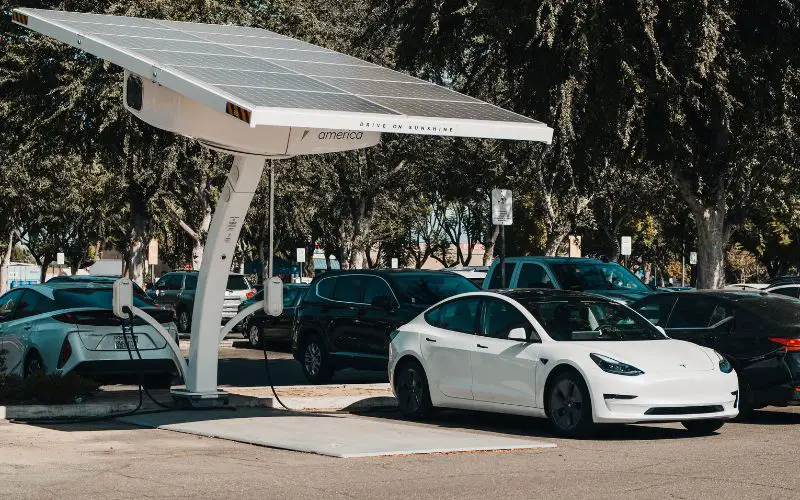 Tesla's trade-in value lasts for three days up to a week. This process takes time because Tesla will have to fix an appointment to inspect your car.
This inspection can take up to two days. When the inspection is done, Tesla will offer you your vehicle's worth.
You can trade in any vehicle, including SUVs, cars, trucks, and vans, for credit towards a new or used Tesla. 
Tesla not only accepts electric automobiles but also accepts vehicles powered by gas. However, you can't trade in recreational vehicles (RV), bicycles, and commercial autos. 
You can't trade in more than one vehicle, and your car must be in good shape to earn you a reasonable price.
In addition to having a working vehicle, Tesla explains that your car must be drivable before you can consider a trade-in, except for rescue and flood-authorized autos.
| Benefits of Tesla Trade-in | Disadvantages of Tesla Trade-in  |
| --- | --- |
| The procedures are simple and clear to carry out. | There is no room for negotiations.  |
| Tesla adds your loan payment on your current car into your purchase amount. | Tesla does not offer trade-in value for software bargains. |
| Tesla provides easier trade-ins like other dealers for non-Tesla autos. | The trade-in value of some Tesla is higher than the amount Tesla offers. |
Does Tesla Delay Trade-in Valuation?
Tesla does not delay trade-in valuation for more than a week. After receiving the final offer, the deal will be valid for 30 days within 1000 miles of the odometer. 
Once you outdo the extent of the term value, there will be a change in the trade value. Different factors can affect the trade-in value of a used car.
They include:
#1. Age of Your Trade-in 
Cars depreciate quickly. They can drop by 20 to 30% of the original price in the first year and more than 60% in five years. 
This depreciation lowers the request for used automobiles since the newer trade-in fetches more money for the dealer.
#2. The Mileage on Your Trade-in
A car with higher mileage boosts your trade-in value. According to the US department of transportation, on average, 13,500 miles are covered a year in the United States. 
So a dealer will consider a ten-year-old car with 67,500 miles covered over a car with 135,000 miles or more.
#3. Comprehensive Condition of Your Trade-in 
The overall condition of auto plays a big part in the trade-in value of used cars. Dealers don't just check the physical appearance, such as scratches, dents, interiors, and car mechanical issues.
They also estimate the cost of repairing the parts that will boost the vehicle's sales.
#4. History of Car Maintenance
Maintaining your vehicle according to the owner's manual, and keeping the paperwork on every visit, will boost your chances for a higher trade-in value. So when you want to visit the dealer, bring them along.
#5. Equipment in Your Car
The standard and optional equipment accompanying your car add to the trade-in value, especially if it is an automatic transmission. 
People who drive manual transmissions are reducing, so if your car comes in this manner, your trade-in value will be much lesser than an automatic transmission. 
Other factors considered include automatic climate control, enhanced factory audio systems, power seats, sunroof, heated wheels, steering wheels, and more.
What Is Involved in Tesla's Trade-in Valuation Process?
The Tesla trade-in process is very easy and simple to carry out. The process is the same as that of an online dealer. 
When buying a preorder automobile from Tesla or their recent or old inventory, a Tesla advisor will message you with a choice to go for a trade-in on your order closer to the delivery date. 
With the online calculator, you only need to give a little information, such as your car VIN, mileage, and zip code, then the website will give you the estimated amount your car is worth.
Tesla performs their in-house valuations based on the car configuration and other factors that need to be considered. 
When analyzing non-tesla autos, Tesla uses common value calculations. However, they avoid other calculators when you want to trade in a used Tesla.
Once you have approved the delivery of your Tesla possession, Tesla will take your trade-in automobile, and the Tesla agent will sign all the paperwork at the moment of delivery. 
Furthermore, if you are satisfied with the Tesla estimate, you will upload pictures of the current condition of your car and proof of ownership. 
After doing so, Tesla will reply to you with a final quote to apply to your order within your delivery purchase duration. The reply is mostly within one day.
Does Tesla Give Good Trade-in Value?
Tesla offers good trade-in value when you have a good car. They will remove costs and other things that reduce the car's value. 
Although Tesla trade-in is not negotiable, they are simple to navigate. You can trust their judgment since they use standard value calculations to determine your car value. 
If you are satisfied with the estimation, you should finalize the deal immediately, but you can trade your car elsewhere if you are not okay with the deal.
Fortunately, Tesla cars have a very good resale value; even the old models have a remarkably high value.
Some of Tesla's old models and the trade-in values include:
#1. Tesla Model S
The Model S is one of Tesla's older models that hit the road in 2012. This model competes with other brands like BMW and Mercedes Benz.
Green car reports show that the trade-in value of a model S P85D is about 30,000 dollars. 
This valuation is okay for a ten-year-old model with an initial sales of 60 000 dollars, while the newer model (2018 100D) trade-in value is about 55,000 to 60,000 dollars.
#2. Tesla Roadster
This model had a rough market introduction making its sales very low. Nevertheless, when Tesla gained popularity, the model became a hot demand. 
Edmunds states that the 2008 roadster trade-in value is about 20,000 dollars when in good condition and 11,000 dollars if the vehicle is in the wrong shape. 
Also, the 2011 roadster trade-in value is worth 29,000 dollars when properly maintained and 19,000 dollars if it is in rough shape.
#3. Tesla Model 3
This model is very popular among Tesla users and is everybody's Tesla. The trade-in value of this model varies greatly. 
The 2019 model 3 trade-in value is between 36,000 dollars and 45,000 dollars based on the condition and trim of the car.
#4. Tesla Model Y
This model competes with other luxurious cars like the Audi and BMW. The car ride height is above average and accelerates faster than other Tesla models. 
The trade-in value of model Y 2020 ranges from 45,000 dollars if the car is not in good condition to 60,000 dollars when in good condition.
Conclusion 
Tesla trade-in valuation can take up to a week since there are many factors to consider before giving you an estimation. 
Tesla trade-in both used Tesla and non-Tesla cars. And the trade-in process is very easy to follow. So don't hesitate to trade in your vehicle for a new one.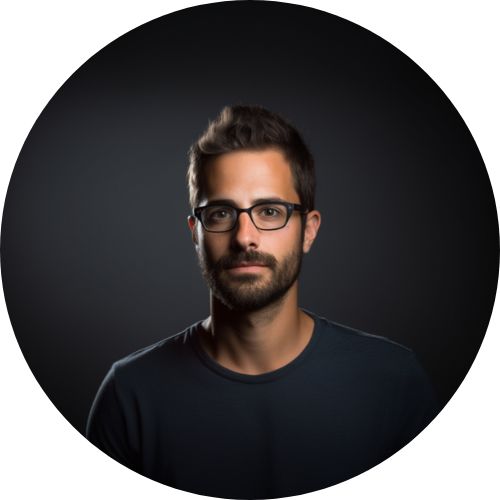 Hey, I'm Michael Davis, a 35-year-old with a degree and a love for cars and tech. Since I was a kid, cars have been my thing—so much that I even thought they ran on magic beans! Fast forward, and I've built Vehicle Army, your one-stop-shop for easy-to-understand car facts.