Tesla Extended Warranty: All You Need To Know
In an era where technology is rapidly advancing, Tesla Motors is one of the forerunners in the electric vehicle industry, revolutionizing the way we think of transportation. 
Tesla's vehicles consist of sophisticated pieces of machinery. Hence, concerns about maintenance, repairs, and unexpected costs may arise.
So, to prevent unnecessary anxiety among Tesla owners, Tesla offers an extended warranty program.
Read on to discover the value and protection the Tesla Extended Warranty offers.
Tesla has an extended warranty program called the Extended Service Agreement (ESA). This program allows Tesla owners to purchase additional coverage for their new Tesla vehicles, similar to the original vehicle's limited warranty. The coverage covers repairing or replacing defective parts and components due to manufacturing defects or workmanship issues, and it's available in different options. 
In this article, I will explain the Tesla extended warranty and help you understand its benefits, coverage options, and how it safeguards the investment and driving experience of Tesla owners.
By the end, you will discover the remarkable advantages of Tesla's commitment to customer satisfaction and long-term reliability through the extended warranty program.
How Can I Purchase the Tesla Extended Warranty?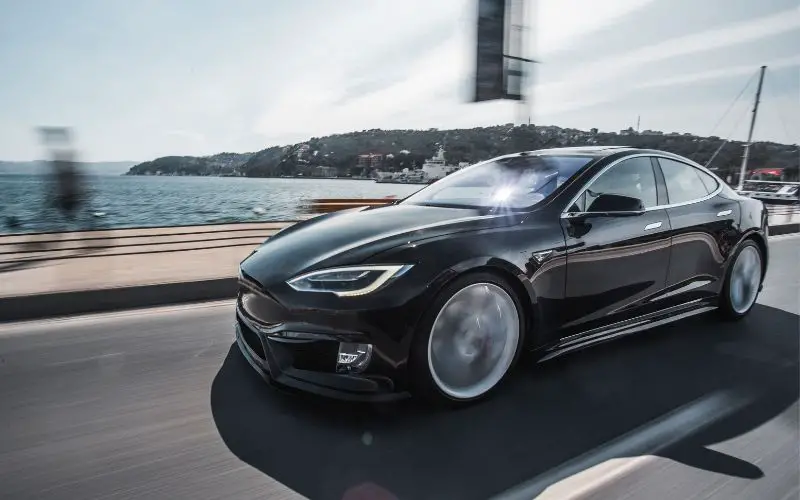 The purchase of a Tesla Extended Warranty is something you can do yourself because it is effortless and straightforward. 
Kindly follow the instructions below to purchase the Tesla's Extended Warranty:
First, open the Tesla mobile app on your smartphone. You can download the app from the App Store or Google Play Store (for Android) if you don't have it on your phone.
Next, sign in to your Tesla account and select your vehicle from the app's interface to access the vehicle's controls and settings.
The next step is to tap on the "upgrade" option.
Once you click "upgrade," some options will appear on your touchscreen. Navigate to the "Extended Service Warranty" option and select it.
Next, tap the option "Add," which is next to ESA.
Next, review what the Extended Service Warranty covers and doesn't cover.
Finally, follow the prompts on the app to complete your purchase.
If you wish to find your Extended Service Agreement after the purchase, kindly follow the instructions below:
First, open the Tesla app on your smartphone.
Next, scroll to the bottom of the Tesla app home screen and select "spec and warranty."
Tap the "warranty" tab to view your Extended Service Agreement.
Tesla's extended warranty is available for two or 25,000 miles, four years or 50,000 miles. However, you may be curious about the prices of the Tesla extended warranty. 
The prices of the plans are as follows:
Model S, two years/25,000 miles plan is available at the price of $2,100.
Model S, four years/50,000 miles, is available for  $4,250. 
Model X, two years/25,000 miles plan costs a sum of  $2,400. 
Model X, four years/50,000 miles plan costs $4,800. 
Furthermore, you can purchase a Tesla extended warranty plan up to 30 days/1,000 miles beyond the factory warranty's expiration date.
What Does the Tesla Extended Warranty Cover?
The Tesla Extended Warranty mainly covers repairing or replacing defective parts and components due to manufacturing defects or workmanship issues.
Below are some of the parts that Tesla's Extended Warranty covers:
The warranty may include coverage for the vehicle's central controller and charging system components.
Climate Control System: This package covers the vehicle's heating, ventilation, and air conditioning (HVAC) systems.
Infotainment System: Tesla's extended warranty may cover repairs for the infotainment system, including the central display screen, audio system, and other related components.
Service and Labor Cost: The warranty also includes coverage for the cost of labor and services associated with the covered repairs.
Can I Buy Extended Warranty on a Used Tesla?
Yes, you can purchase an extended warranty on a pre-owned Tesla, but this is only possible if you purchase the used vehicle directly from a Tesla dealership.
Suppose you buy a used Tesla directly from Tesla; it will have an additional Tesla factory warranty period.
Luckily, it's possible to purchase an extended warranty for the vehicle within the period.
However, if you buy a used Tesla from a third-party seller, Tesla won't be able to determine if the vehicle is in good shape. 
Hence, this makes you non-eligible to buy an extended warranty for the vehicle.
Meanwhile, some third-party companies may offer extended warranties for used Teslas. 
These companies provide extended coverage beyond the original manufacturer's warranty. 
Researching and comparing these third-party warranty providers' terms, coverage, and reputation is essential to ensure they meet your needs and offer reliable coverage.
Reviewing the terms is advisable when considering an extended warranty for a used vehicle.
Also, carefully review the coverage limitations, deductibles, and costs associated with the warranty to determine if it aligns with your requirements.
Above all, it's worth noting that the Tesla extended warranty is limited to some models. 
The Tesla vehicles that are eligible for the extended warranty, also called Extended Service Agreement, include:
Tesla Model S (produced between 2012 and 2020.
Tesla Model X  (produced between 2015 and 2020).
Tesla Model 3.
Tesla Model Y.
You aren't eligible for the Tesla extended warranty if you own other Tesla models besides those mentioned above.
Does Extended Warranty Cover Tesla Battery?
No, the extended warranty doesn't cover Tesla batteries. Like tires, brake pads, etc., batteries are also considered wear and tear components; hence, the extended warranty can't cover them.
More so, batteries do come with their separate warranty coverage that lasts 8 yrs/150,000 miles.
Meanwhile, apart from batteries, there are some components that the extended warranties don't cover, and below are some of them:
Brake System: The extended warranty does not cover repairs or replacements of the braking components, including the Anti-Lock Braking System (ABS).
Drive Unit: The extended warranty doesn't include coverage for the drive unit, even though it is a critical component of Tesla vehicles.
Suspension Components: The Tesla extended warranty doesn't cover suspension components also, such as control arms, bushings, and shock absorbers.
Other components that Tesla's extended warranty doesn't cover include repairs or replacements for the motor, gearbox, inverter systems, tires, filters, liquids, and upholstery wear and tear.
In addition, Tesla's extended warranty doesn't cover any of the situations below:
Damage caused by accidents, misuse, or lack of proper maintenance.
Repairs and replacements were carried out without prior consent from Tesla.
Damages caused to the components covered by the warranty by non-covered components.
If you are using the vehicle for commercial purposes, it's necessary to note that Tesla's extended warranty can't cover it.
Is the Tesla Extended Warranty Worth it?
In general, the Tesla extended warranty is worth it. However, deciding whether the Tesla extended warranty is worth it depends on your specific circumstances and preferences.
Below are some factors to consider when evaluating the value of an extended warranty for a Tesla:
#1. Personal Preference
Some people find peace of mind knowing that their vehicle is protected by an extended warranty, even if the financial benefits may not outweigh the costs. 
If you value the added security and prefer coverage beyond the standard warranty, an extended warranty might be worth it.
#2. Long-Term Ownership 
If you intend to keep your Tesla for an extended period or drive it extensively, an extended warranty can provide you peace of mind.
Teslas have unique technology and components that may be expensive to repair or replace, but the extended warranty helps you cover potential repairs after the standard warranty ends. 
#3. Repair Costs
The repair costs of Tesla components outside the standard warranty period can be very high and unaffordable. 
Therefore, considering the repair costs you may encounter as time goes on, it would be best to opt for any extended warranty options.
#4. Financial Risk Tolerance 
An extended warranty can protect unexpected repair expenses, offering financial predictability. 
If you prefer to have fixed monthly expenses and want to avoid the risk of significant out-of-pocket repair costs, an extended warranty could be beneficial.
Kindly check out the table below to better understand the pros and cons of Tesla's extended warranty.
| Pros | Cons |
| --- | --- |
| Tesla's extended warranty covers mechanical breakdowns. | It's costly compared to other aftermarket options. |
| It's transferable to new owners upon vehicle sale. | Deductibles may apply for certain repairs. |
| The program provides peace of mind knowing major repairs are covered. | There is limited coverage for wear and tear items. |
| It provides access to Tesla's authorized service centers. | The extended warranty may not be necessary for all. |
| It provides coverage for high-cost components. | The program is unavailable for older Tesla models. |
| The extended warranty provides customer support from Tesla for warranty issues. | Extended warranty has limited coverage duration and mileage. |
| It provides a potential increase in resale value. | The claims process may involve paperwork and delays. |
Above all, before purchasing an extended warranty, carefully review the terms, coverage limitations, and costs of the specific plan. 
Compare these details to the potential repair costs and your circumstances to make an informed decision. 
In addition, consider factors such as your driving habits, local service availability, and Tesla's reliability track record, as these can also influence your decision.
Is Tesla's Extended Warranty Transferable?
Yes, you can transfer the Tesla extended warranty to the new owner. 
If you intend to sell your Tesla vehicle and are curious if Tesla's extended warranty is transferable, rest assured that you can transfer the remaining coverage period on the used Tesla.
It's great because it can add more value to the worth of your vehicle if you decide to sell it.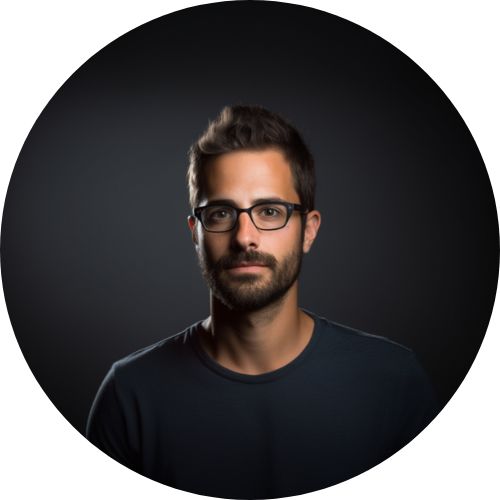 Hey, I'm Michael Davis, a 35-year-old with a degree and a love for cars and tech. Since I was a kid, cars have been my thing—so much that I even thought they ran on magic beans! Fast forward, and I've built Vehicle Army, your one-stop-shop for easy-to-understand car facts.