Tesla LTE Reset: 3 Methods To Reset, Tips, Tricks & More!
Sometimes, your Tesla might begin to malfunction, resulting from too many processes running in the background.
You could become frustrated once you experience these malfunctions, which might prevent you from having a smooth ride.
One solution is a reset. You can always apply a reset as the first option when your LTE malfunctions.
To reset your Tesla LTE, place your vehicle on park mode, shut all the doors, and find the power off menu in the control panel screen. Don't touch anything in your Tesla car for up to five minutes. Press the brake after five minutes. Restart your car and check your LTE connection.
In this article, I will take you through a step-by-step guide on how you can reset your Tesla LTE. You will also get to find out how to replace your Tesla LTE.
Furthermore, at the end of this article, you will also find out whether a Tesla LTE upgrade is a good idea.
How To Reset Your Tesla LTE?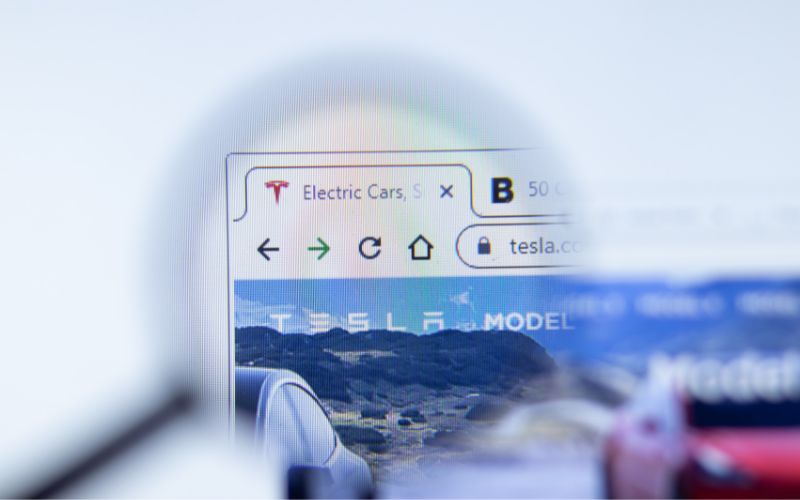 Your Tesla LTE is a device that allows you to achieve connectivity. Most of what you do with your Tesla requires connectivity.
The LTE connection may malfunction for many reasons. One common reason for this malfunction is that you might have many processes running in the background.
Unfortunately, you cannot reset only the LTE connection; you must reset the whole system before achieving better connectivity.
There are three options you can choose from. These options are universal to Tesla models. If an option does not work for you, you can try another.
Method 1
The steps taken to reset a Tesla may vary from one model to another. 
Here is a stepwise guide to resetting any model of your Tesla vehicle.
Press and hold the scroll wheels on your Tesla steering wheel.
It would help if you held these scroll wheels at once.
Please do not release your scroll wheel until it goes dark.
After a minute, the screen will refresh itself. 
Within this period of waiting, refrain from pressing anything.
Once the screen comes back on, you can release the scroll wheels.
Method 2
If the above option does not work, you can take the following steps.
Place your vehicle in park mode.
Shut all the doors and do not press anything.
Press the safety and security menu from the control dialog box on the touch screen.
Once this menu pops up, press the power off option.
Wait for up to five minutes.
In this period, do not attempt to press anything. Do not touch the brakes, the doors, the steering wheels, or the touchscreen, or attempt to turn on the radio.
After five minutes, you can start your vehicle and reconnect your LTE.
Method 3
Here is another option you can try out if your LTE reset does not work
Place the vehicle in park mode
Shut all doors
Press and hold the brake pedal for five minutes
Press and hold both scroll wheels and buttons above the scroll wheels for five minutes. Most persons call the buttons the four-finger reset buttons.
Press the brakes and the buttons until the touchscreen comes on.
You may hold them down for only five minutes.
When you have a problem with the connectivity, you may only require a soft reset. All the above options are soft reset options.
There are other options, too—the option of a hard reset. Most times, if the only challenge you have is with your LTE, the soft reset options usually suffice.
In other instances where you are facing a general challenge with the smooth running of your car and the LTE connection issues, you may attempt a hard reset.
A hard reset requires disconnecting the vehicle from the power source to allow it to reboot itself from the start.
This reset will disconnect the car from its power source while it attempts to fix the problem.
The table below compares the differences between a soft reset and a hard reset:
| Soft Reset | Hard Reset |
| --- | --- |
| Easy to operate | Difficult to operate |
| Short steps | Lengthy steps |
| Not dangerous | Might be dangerous |
| It does not require an expertise | Requires a lot of expertise |
| Commonly done | Not commonly done |
When Should You Replace Your Tesla LTE?
It would be best if you replaced your Tesla LTE for some reason. These reasons include an old Tesla car, a modem, and frequent network outages.
When you have these issues, replacing your Tesla LTE with the most recent connectivity for a smooth ride will be best.
When your vehicle is old, the connectivity may need improvement. This poor connectivity with an old Tesla is due to old connectivity models.
The latest technology in Tesla connectivity is AT&T. This internet service provider provides quick and widespread network coverage.
Older versions of Tesla do not have this state-of-the-art LTE component. Suppose you drive a Tesla car. The Tesla models from 2018 are updated with the AT&T network. 
All Tesla cars before this model may not have this upgrade, which may differ from frequent network breakdowns.
In other instances, your car may be modern but have a faulty or outdated modem. Your Tesla LTE modem may need to be updated.
This state will significantly affect your LTE connectivity. Your Tesla LTE may immediately stop working or not work correctly.
A modem is any device that converts data to signals or waves so that any system can easily send or receive this signal.
Your Tesla uses a modem to modulate and demodulate network signals from one form to another for easy handling and processing.
Your Tesla vehicle uses a modem that is 4G enabled. This Modem provides a network that is fast and reliable. When your Modem becomes faulty, then you should replace your Tesla LTE. 
Another reason you should replace your Tesla LTE is in the case of frequent network outages. Frequent network glitches signify a faulty system.
Once you have frequent network outages, while other cellular devices around you are okay, you should look out to replace your LTE.
Will LTE Function Properly on Older Tesla Models?
LTE will function properly on older versions of Tesla cars. All you need to do is carry out an upgrade.
Your old Tesla can carry newer versions of LTE connectivity because of the upgrade feature embedded in the car.
Older versions of Tesla made before 2018 may require an upgrade to enjoy fast and stable internet connectivity in their vehicle.
The type of connectivity you can find in older versions of Tesla includes the 2G and 3G networks. These networks are no longer in use and can no longer serve efficiently.
To have the newer version of the LTE, you will have to upgrade the MCU-2 chip. The MCU-2 is the Tesla's Media Control Unit. 
This unit controls the media and other non-essential Tesla systems in the vehicle. When upgraded, the Tesla MCU-2 Infotainment system can host LTE connectivity on any model of Tesla. 
You can purchase the new MCU-2 chip and upgrade your Tesla whenever possible. You should contact your dealer for better deals.
With older models of Tesla without LTE, you may not be able to access the infotainment system. The Tesla infotainment system requires state-of-the-art network connectivity.
Other features may be lost or slowed down when you do not have an updated system. These features include driver assistance, driving visualization, dash cam, and navigation.
After the upgrade, these features and other newer features will return. The only disadvantage of the upgrade is that many users have lost access to AM and FM radio.
Aside from the added or returned features, you also enjoy the smooth running of the infotainment system.
Once you update your MCU-2 chip, your older Tesla car can accommodate the LTE connectivity. Older versions of Tesla are those cars that are made before 2018.
Is a Tesla LTE Upgrade a Good Idea?
An LTE upgrade is a good idea for your Tesla. Your vehicle will benefit significantly from the updates. Once you have an upgrade, a great feature becomes open to you.
Any connectivity without using the 4G LTE is an old system, and it will be best to upgrade it.
One great significance you will enjoy with an upgrade is the reduction of latency while in transit. With the LTE upgrade, maps and navigation services open up to you quickly.
Also, it would be best if you remembered that older versions of network connectivity are phasing out. You don't want to own an outdated network system.
If your vehicle still uses the older versions of the internet connection, it will be a great idea to upgrade to the recent LTE version.
To do this, you should install the latest MCU-2 chip. This chip is available in stores; contacting your car dealer for assistance will be best.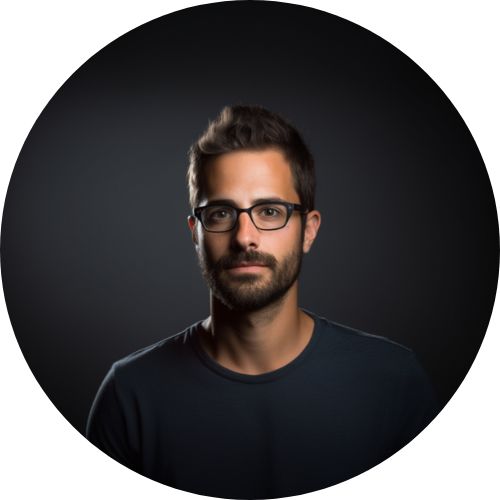 Hey, I'm Michael Davis, a 35-year-old with a degree and a love for cars and tech. Since I was a kid, cars have been my thing—so much that I even thought they ran on magic beans! Fast forward, and I've built Vehicle Army, your one-stop-shop for easy-to-understand car facts.